"Say Grace" Nicci La BD
" NICCI IS 9 YEARS OLDS, HE LIVES IN A MORE OR LESS STRICT CATHOLIC HOUSEHOLD BUT REJECT EVERYTHING THAT HAS ANYTHING TO DO WITH RELIGION. THE DAY TO DAY LIFE OF A SIMPLE BOY WITH COMPLICATED THOUGHTS" ERIC EP.
FUNNY AND THOUGHTFUL.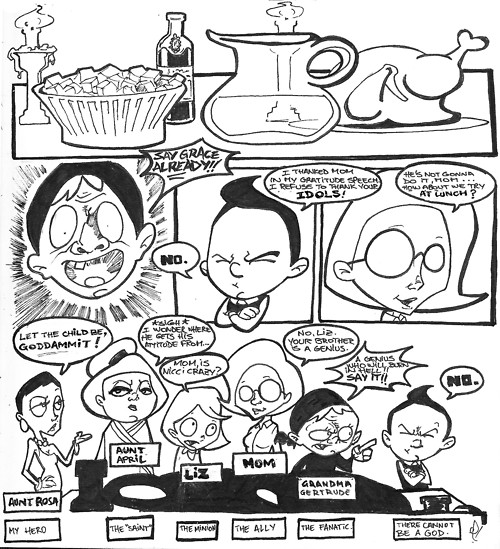 CREATOR OF NICCI ERIC EP IS A DIGITAL ARTIST.
WEBSITE : http://ericepote.deviantart.com/
FACEBOOK : http://www.facebook.com/niccionline
STAY CONNECTED FOR MORE CARTOONS.