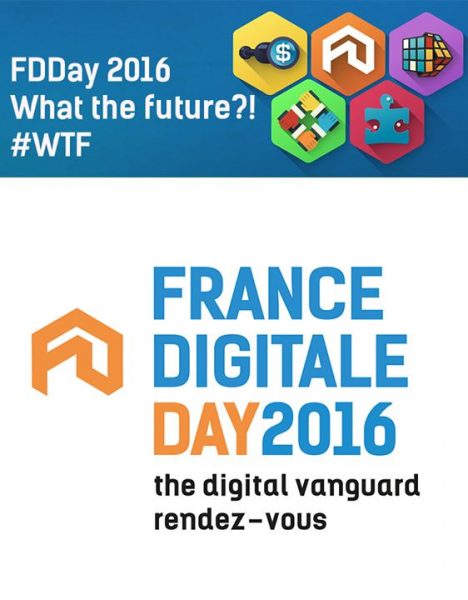 The digital rendez-vous: a day-long conference that brings together successful entrepreneurs, investors, and thought leaders from across the globe to discuss the latest tech trends and plot future innovations.
Save the date : September the 29th in Paris, La Villette!
France Digitale Day ? « One of the best tech events in France ». More than 2000 entrepreneurs, investors & corporates will meet and exchange deep insights on digital key topics.
FDD is organised by France Digitale : the association that brings together the champions of digital entrepreneurship in France; an alliance between tech entrepreneurs & investors since 2012.
What the future?! : a tech event devoted to rich content & networking experiences.
Members have 2 free tickets ! You'll receive a code shortly after joining France Digitale. Members also benefit from a 50% discount on additional tickets.
If your're not @ FDDay you are nowhere!
Stay tuned for more information onthe programme : http://www.francedigitale.org/evenement/france-digitale-day-wtf/