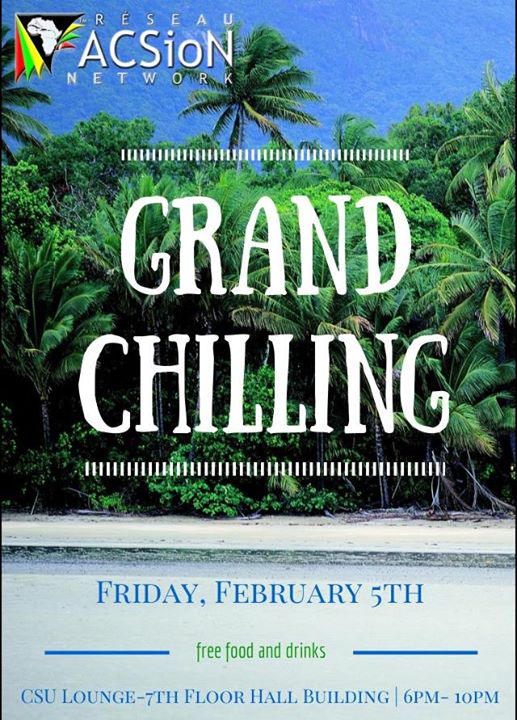 Grand Chilling: Eat, Laugh, and Network
You're officially invited to ACSioN's annual Grand Chilling happening on Friday, Feb 5th at 6pm on the 7th floor CSU LOUNGE. Come join us to see what we have planned for you this month and to enjoy some home cooked dishes. Everything on the menu is prepared by your executives and is free of charge.
Menu:
Macaroni Pie
Bahamian Coleslaw
Johnny Cakes
Curry Chicken (or Goat)
Jerk Chicken
Vegetable Stir Fry
White Rice & Brown Rice and Peas
Plantain
Beef Shish Kebabs
Attieke and fish
Spanakopita
Fruit platter
Beignet
** items may vary / change due to prep time 😉
Bring your stomachs and your friends, and lets have fun. All cegeps and universities welcomed.
There will be games to play and prizes to win. Hope to see you all there.