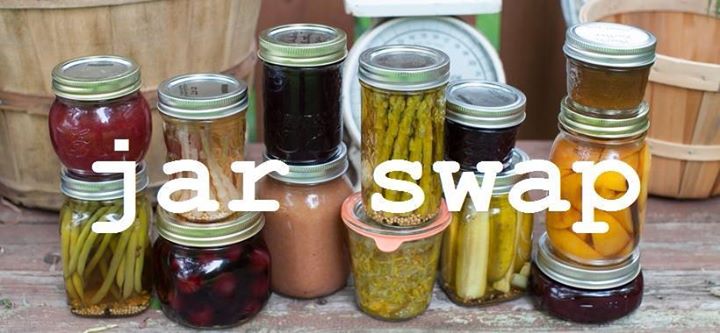 Join us for a DELICIOUS winter warming event
We will begin with a short information session on winter warming foods and tips on reducing food waste and finish up by swapping our food jars!
What is a jar swap?
Bring 4-6 jars of food to swap for an equal amount of food!
Jar swapping is a great way to share preserves as well as healthy home cooked meals. The idea is to prepare one large meal or batch of food, and trade for a variety of food for your weekly meals. You can save money and time, while enjoying a variety of meals!
STEP ONE:
Make a big pot of freshly cooked food or preserved food (ex. Soups, canned tomatoes, chilli, sauerkraut, seasoned nuts etc.)
STEP TWO:
Prepare 4-6 mason jars of your dish to swap and label the ingredients
STEP THREE:
Bring your jars to the Greenhouse to swap for 4-6 jars of a different food for your weekly meals!
Prepare your food sometime during the week in advance!
Contact us for more info.
Free! No RSVP!