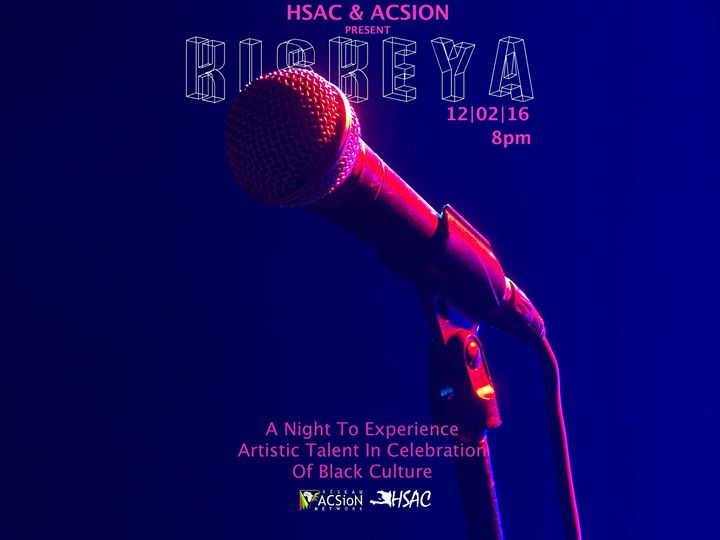 Kiskeya means 'mother of all lands' . HSAC X ACSION are hosting an event regoruping various artists under the common thread of the African & Caribbean diaspora .
Art has a major role in black culture to celebrate ourselves, to evoke all the hardships that come with blackness, to recount personal experiences, and to make people feel more than to make them understand. This is why we wanted local talents to give us an artistic rendering of black identity.
The session will be 30-minute long and there is going to be a 10-minute break between each session. This is to let the artists prepare for their specific time and let the audience exchange, order and socialize without perturbing the show.
We will be collecting donations. The funds will be disbursed to charity.
The timeline & more information coming soon.