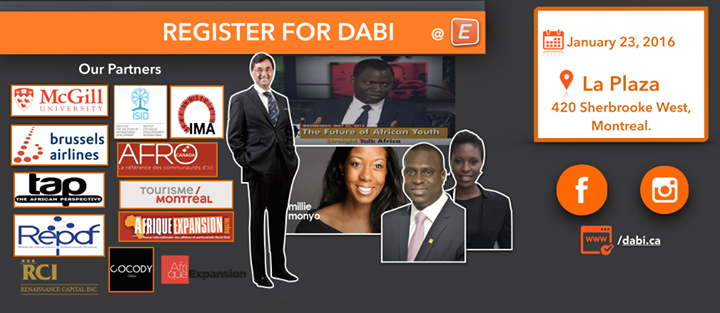 The Desautels African Business Initiative at McGill University is excited to invite you to our 2nd Annual Business Conference slated to hold on January 23, 2016. This year's theme "Redefining the African Business Model: Unlocking Solutions for Sustainable Growth" aims to draw attention to the emergence of Africa as the final frontier for achieving long term sustainable growth. We recognize the need to restructure the current models governing businesses in Africa in order to provide an atmosphere conducive for businesses to thrive beyond the prevalent traditional narrative.
We believe that this event provides a dynamic platform and necessary tools for participants to tackle issues that inhibit the full progress of African countries. More importantly, we aim to inspire and equip our generation with an extensive and encompassing understanding of the African business landscape.
With the collaboration of distinguished speakers that we will present you throughout this week on FaceBook. The conference will explore such themes as entrepreneurship, the financial industry, technology, energy & the environment, health & education, culture & entertainment, and urbanisation.
Please visit our website for more information about this event: http://www.dabi.ca
The executive team of D.A.B.I
Prices:
25$-Early birds (both students and professionals)
35$-for students and 55$-for professionals.