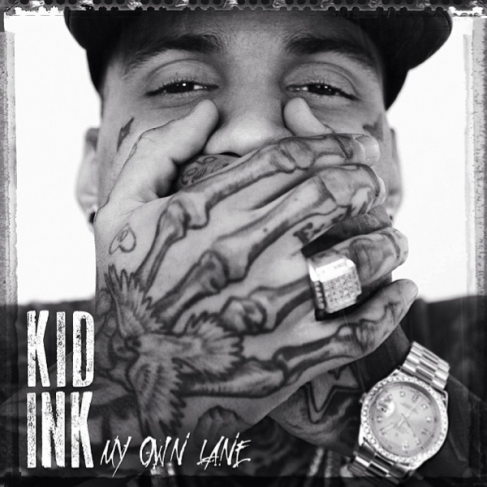 Need the best mainstream or underground hip hop beats, producers and emcees right now ? 10 dope tracks released in December
No Miracles
Kid Ink featuring Elle Varner & Machine Gun Kelly "No Miracles" is one of the standout tracks from his upcoming album "My Own Lane".
Satellite Flight
Kid Cudi drops a new track for you to vibe to. His upcoming EP, "KiD CuDi Presents Satellite Flight: The Journey to Mother Moon" is coming soon.
Red Dresses
New Jersey's own Tsu Surf links up with Wale and Gabrielle Findley for "Red Dresses" off Tsu's latest mixtape "Tsu Me" which is available now.
Earth
Mac Miller has released one of the new tracks off of his Live From Space album, a laid-back smooth tune about a woman who has caught the rapper's eye. The jazzy sound also features Future.
Champagne
West Coast legend, E-40 is now officially 20 solo albums deep in the Hip Hop game with his latest outing in The Block Brochure: Welcome To the Soil Parts 4, 5, & 6. "Champagne" is one of the many bangers from album and features MMG's Rick Ross & French Montana.
Mine
Beyonce released a new album entitled Beyonce out of nowhere and one of the early standouts from the album is the Drake-assisted song "Mine".
Everything Was The Same
Fabolous will be dropping the," Soul Tape 3," this Christmas. Check out the first release from the tape, "Everything Was The Same."
Ready (Remix)
B.o.B keeps it in the Hustle Gang family on the remix to his Underground Luxury single, "We Ready." Future holds his position, as Trae Tha Truth adds a verse over the production of Mike Will Made-It.
Day 1
Ain't a damn thing change about Future but his address and bankroll let him tell it. That's his mantra on "Day 1," a track featuring Yo Gotti that appears on DJ Esco's upcoming mixtape, No Sleep.
No Writers Block, I Like To Rap
To thank his fans for helping him reach 300,000 fans on facebook, Dizzy Wright drops a new track "No Writers Block, I Like To Rap."