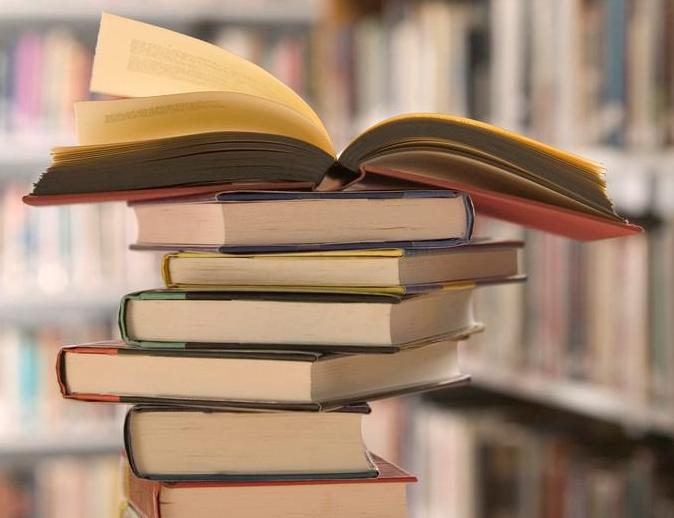 What to expect in African literature during 2014? Here is a quick look at what is on the market right now and what to expect in the upcoming months.
Please note that this list has been limited to 10 items to make it easier for the reader
Foreign Gods Inc by Okey Ndibe
Okey Ndibe's novel tells the story of Ike, a New York-based Nigerian cab driver who sets out to steal the statue of an ancient war deity from his home village and sell it to a New York gallery. Despite a degree in economics from a major American college, his strong accent has barred him from the corporate world. Forced to eke out a living as a cab driver, he is unable to manage the emotional and material needs of a temperamental African American bride and a widowed mother demanding financial support. When he turns to gambling, his mounting losses compound his woes.
Dust by Yvonne Adhiambo Owuor

Yvonne Adhiambo Owuor novel is about a splintered family in Kenya—a story of power and deceit, unrequited love, survival and sacrifice. Odidi Oganda, running for his life, is gunned down in the streets of Nairobi. His grief-stricken sister, Ajany, just returned from Brazil, and their father bring his body back to their crumbling home in the Kenyan drylands, seeking some comfort and peace. But the murder has stirred memories long left untouched and unleashed a series of unexpected events
Boy, Snow, Bird by Helen Oyeyemi
Sparkling with wit and vibrancy, Boy, Snow, Bird, Helen Oyeyemi's fifth novel, is a deeply moving novel about three women and an unbreakable bond. BOY Novak turns twenty and decides to try for a brand-new life. SNOW is mild-mannered, radiant and deeply cherished – exactly the sort of little girl Boy never was, and Boy is utterly beguiled by her. SNOW is mild-mannered, radiant and deeply cherished – exactly the sort of little girl Boy never was, and Boy is utterly beguiled by her.
Every Day is for The Thief by Teju Cole

In Teju Cole's novella, a young man decides to visit Nigeria after years of absence. Ahead lies the difficult journey back to the family house and all its memories; meetings with childhood friends and above all, facing up to the paradox of Nigeria, whose present is as burdened by the past as it is facing a new future. Along the way, our narrator encounters life in Lagos. He is captivated by a woman reading on a danfo; attempts to check his email are frustrated by Yahoo boys; he is charmingly duped buying fuel. He admires the grace of an aunty, bereaved by armed robbers and is inspired by the new malls and cultural venues.


Lagoon by Nnedi Okorafor
In NnediOkorafor's new novel, three strangers, each isolated by his or her own problems: Adaora, the marine biologist. Anthony, the rapper famous throughout Africa. Agu, the troubled soldier. Wandering Bar Beach in Lagos, Nigeria's legendary mega-city, they're more alone that they've ever been before. But when something like a meteorite plunges into the ocean and a tidal wave overcomes them, these three people will find themselves bound together in ways never imagined.



The Three by Sarah Lotz
Black Thursday. The day that will never be forgotten. The day that four passenger planes crash, at almost exactly the same moment, at four different points around the globe. There are only four survivors. Three are children, who emerge from the wreckage seemingly unhurt. But they are not unchanged. And the fourth is Pamela May Donald, who lives just long enough to record a voice message on her phone. A message that will change the world. The message is a warning.
All Our Names by Dinaw Mengestu
All Our Names is the story of two young men who come of age during an African revolution, drawn from the safe confines of the university campus into the intensifying clamor of the streets outside. But as the line between idealism and violence becomes increasingly blurred, the friends are driven apart—one into the deepest peril, as the movement gathers inexorable force, and the other into the safety of exile in the American Midwest. There, pretending to be an exchange student, he falls in love with a social worker and settles into small-town life. Yet this idyll is inescapably darkened by the secrets of his past: the acts he committed and the work he left unfinished. Most of all, he is haunted by the beloved friend he left behind, the charismatic leader who first guided him to revolution and then sacrificed everything to ensure his freedom.
Radiance of Tomorrow by Ishmael Beah
At the center of Radiance of Tomorrow are Benjamin and Bockarie, two longtime friends who return to their hometown, Imperi, after the civil war. The village is in ruins, the ground covered in bones. As more villagers begin to come back, Benjamin and Bockarie try to forge a new community by taking up their former posts as teachers, but they're beset by obstacles: a scarcity of food; a rash of murders, thievery, rape, and retaliation; and the depredations of a foreign mining company intent on sullying the town's water supply and blocking its paths with electric wires. As Benjamin and Bockarie search for a way to restore order, they're forced to reckon with the uncertainty of their past and future alike. With the gentle lyricism of a dream and the moral clarity of a fable, Radiance of Tomorrow is a powerful novel about preserving what means the most to us, even in uncertain times.
The Bright Continent: Breaking Rules and Making Change in Modern Africa by Dayo Olopade
The path to progress in Africa lies in the surprising and innovative solutions Africans are finding for themselves Africa is a continent on the move. It's often hard to notice, though–the western focus on governance and foreign aid obscures the individual dynamism and informal social adaptation driving the last decade of African development. Dayo Olopade set out across sub-Saharan Africa to find out how ordinary people are dealing with the challenges they face every day. She found an unexpected Africa: resilient, joyful, and innovative, a continent of DIY changemakers and impassioned community leaders."" Everywhere Olopade went, she witnessed the specific creativity born from African difficulty–a trait she began calling "kanju." It's embodied by bootstrapping innovators like Kenneth Nnebue, who turned his low-budget, straight-to-VHS movies into a multi-million dollar film industry known as Nollywood
The Secret History of Las Vegas by Chris Abani
Before he can retire, Las Vegas detective Salazar is determined to solve a recent spate of murders. When he encounters a pair of conjoined twins with a container of blood near their car, he's sure he has apprehended the killers, and enlists the help of Dr. Sunil Singh, a South African transplant who specializes in the study of psychopaths. As Sunil tries to crack the twins, the implications of his research grow darker. Haunted by his betrayal of loved ones back home during apartheid, he seeks solace in the love of Asia, a prostitute with hopes of escaping that life. But Sunil's own troubled past is fast on his heels in the form of a would-be assassin. Suspenseful through the last page, The Secret History of Las Vegas is Chris Abani's most accomplished work to date, with his trademark visionary prose and a striking compassion for the inner lives of outsiders
Happy shopping!