Only4fashionistas is a Montreal-based brand that was officially launched in November 2012 by Senegalese-born Ndeye Mbaye.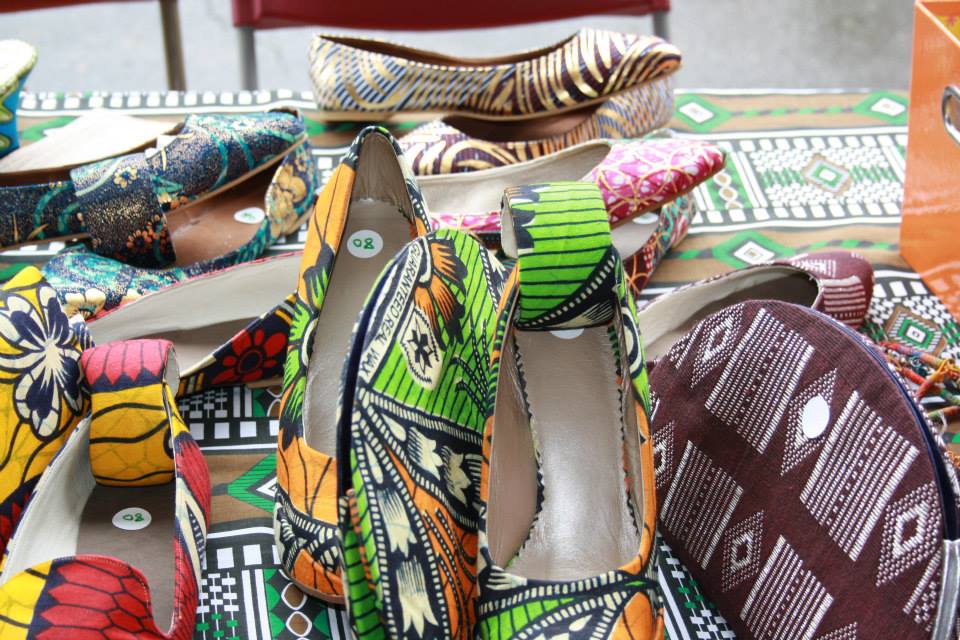 She was inspired by the revolution happening in the fashion industry with the African fabric. Be it Ankara, Kente, Wax, Chitenge…
With this trend going stronger and stronger by the day, Ndeye seized this great opportunity to blend her obsessive love for shoes to the global trend. The birth of only4fashionistas was also motivated by the quasi-absence of this type of shoes in the Canadian market.
Only4Fashionistas design shoes and accessories for the trendsetters, fashion-forward and fashion-savvy Fashionistas. The shoes are trendy, confy with a little "Je ne sais quoi".
The Only4Fashionitas collection was specially designed for people who love to experiment with new trends, shape, colors, and designs. Be they African or not? It's all about crossing to other cultures and bridging the gap.
Every piece is unique. From the design to the choice of material to the colors used. Plus, all shoes and accessories are handmaded. Vivid and bold colors are used for the summer collection while the focus is more on the patterns for the spring/winter collection. All types of African fabrics will be used in the future: woven cloth, batik and raphia…
Only4fashionistas motto is innovation. Modern designs and shapes are paired with traditional fabrics to create a very unique shoe. Comfort is a must for every shoe, Only4fashionistas ensure that only fabrics like leather are used for the inside of it shoes. Moreover, a good trade-off is made between style and comfort.
Only4fashionistas knows one thing for sure; amazing personal style is not about having fancy designer shoes or wearing the latest's trends. We strongly believe that no matter your background or your budget, if you have a true sense of style, you can be and will be fashionable. Our shoes will definitely help in that sense.
The first collection is composed of three different models :
-The loafers or slippers
-The wedges
-The flats
Only4Fashionistas is currently working on the second collection.
Facebook : https://www.facebook.com/Only4Fashionistas
Etsy : http://www.etsy.com/shop/Only4fashionistas