Chimamanda Ngozi Adichie novel's Half of A Yellow Sun is out.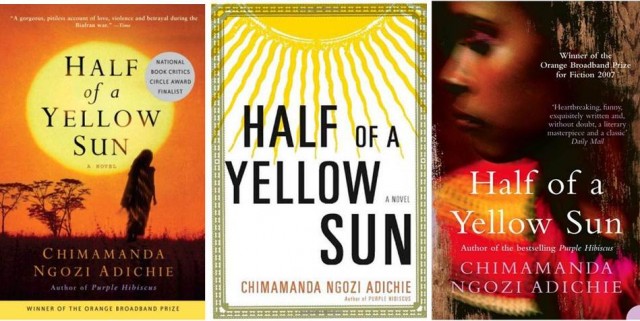 At this point in time, I think it is safe to say that Chimamanda Adichie is the poster child of contemporary African literature. She represents a new breed of African writers leading the African literature renaissance.
Who is she?
Chimamanda Ngozi Adichie is a Nigerian-born author. She graduated from the Eastern Connecticut State University with a major in Communication and a minor in Political Science. She holds a Master's degree in Creative Writing from Johns Hopkins and a Master's degree in African Studies from Yale. She is the author of three critically acclaimed novels. She has won several prizes for her two novels Purple Hibiscus and Half of a yellow sun. She is also well-known for her speech about "the danger of the single story" at TEDGlobal in 2009.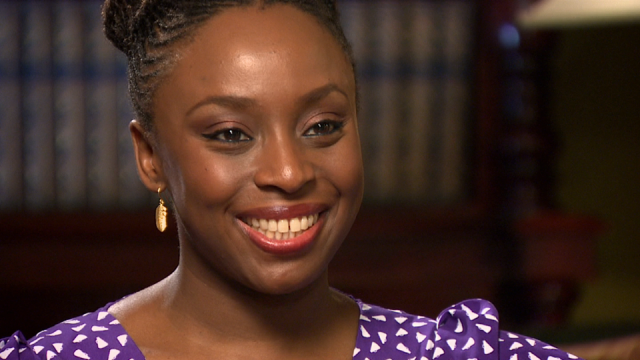 Her most anticipated third novel Americanah was released this spring.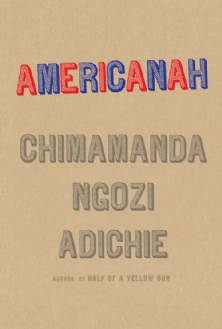 Under The Neem tree reviewed her two novels: Half of a yellow Sun and Americanah.
Half of a yellow sun, the movie, premiered this Sunday september 8th at the (Tiff) Toronto International Festival. If you are in Toronto, all you need to know about the screenings schedules is in here: )
I don't need to tell you how excited I am, especially after I watch the trailer. I can't wait for the cinema release.
Official Synopsis
"Weaving together the lives of four people swept up in the turbulence of war. Alana (Newton) and Kainene (Rose) are glamorous twins from a wealthy Nigerian family. Returning to a privileged city life in newly independent 1960s Nigeria after their expensive English education, the two women make very different choices.
Olanna shocks her family by going to live with her lover, the "revolutionary professor" Odenigbo (Ejiofor) and his devoted houseboy Ugwu (Boyega) in the dusty university town of Nsukka; Kainene turns out to be a fiercely successful businesswoman when she takes over the family interests, and surprises herself when she falls in love with Richard (Mawle) an English writer.
Preoccupied by their romantic entanglements, and a betrayal between the sisters, the events of their life loom larger than politics. However, they become caught up in the events of the Nigerian civil war, in which the lgbo people fought an impassioned struggle to establish Biafra an independent republic, ending in chilling violence which shocked the entire country and the world."
The Cast
The novel explored the Biafran war through the eyes of six Igbos from differents backgrounds:
• The Director
Biyi Bandele was born in Kafanchan, Northern Nigeria. He studied drama at Obafemi Awolowo University in Ile-Ife. The Royal Court Theatre and the Royal Shakespeare Company have produced his plays. Half of a Yellow Sun is his directorial's debut.
• The twins Olanna and Kainene
Thandie Newton, as Olanna, is a British actress. She has appeared in a number of British and American films, including The Pursuit of Happiness, Mission Impossible II, Crash, Run Fatboy Run, W., 2012, Norbit and For Colored Girls.
Anika Noni Rose is an American singer and actress known for her Tony Award-winning performance in the Broadway production of Caroline, or Change and her starring roles in the films Dreamgirls, The Princess and the Frog, and the film version of For Colored Girls.
• Chiwetel Ejiofor as Odenigbo
Chiwetel Ejiofor is a British actor. He has received numerous acting awards and nominations, including the 2006 BAFTA Awards Rising Star, three Golden Globe Awards' nominations, and the 2008 Laurence Olivier Award for Best Actor for his performance in Othello.
• Joseph Mawle as Richard
Joseph Mawle is an English actor. Mawle is best known for his roles as Benjen Stark in Game of Thrones, Firebrace in Birdsong and Jesus Christ in The Passion.
• Hakeem Kae-Kazim as Captain DUTSE
Hakeem Kae-Kazim is a British Nigerian actor who is best known for his portrayal of Georges Rutaganda in the 2004 motion picture Hotel Rwanda. He also starred as Colonel Iké Dubaku in season 7 of the Fox television series 24 and the TV film tie-in 24: Redemption.
• John Boyega as Ugwu
John Boyega is a British actor, best known for playing Moses in the 2011 science fiction film Attack the Block .
• Nollywood faces
Unfortunately, they are only two Nollywod's faces and they have minor roles. We can pretty much guess why the director and the producers decided to go with more familiar faces, but I can't help but feel sad. This was a great opportunity to shine a light on Nollywood. Also, it has been rumored that Genevieve Nnaji scenes didn't make it in the final movie after the edititing/cutting stage. It had also been rumored that 80% of the film's production budget came from Nigerian investors. With a budget of around $8 millions, that is $6.4 millions.
• O. C. Ukeje as Aniekwena
O. C. Ukeje is Nigerian actor, model and musician. As a nollywoood actor, he is pretty much new to the industry. But I can personally vouch that he is very good.
• Genevieve Nnaji as Ms Adebayo
Genevieve Nnaji is a Nigerian actress. In 2005 she won the African Movie Academy Award for Best Actress in a Leading Role. CNN states that she is referred to as the "Julia Roberts of Africa".
The Trailer
Like the Facebook page of the movie here: http://www.facebook.com/HalfOfAYellowSunMovie
Check out the pictures of Today's event on Bella Naija:
(http://www.bellanaija.com/2013/09/08/genevieve-nnaji-sizzles-in-a-white-jumpsuit-at-the-tiff-premiere-of-half-of-a-yellow-sun)
Could this be the renaissance of the african novel's movie adaption? I really hope so.
Sources : All the actors bio are from Wikipedia