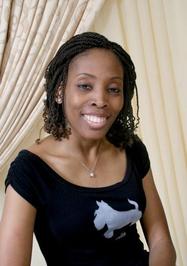 If you are a regular reader of the literary blog Under the Neem Tree, then you already know that I am hopeless romantic. I confess! That is why I have a full section of harlequin-style book on my bookshelf.
I was particularly excited when I saw the trailer of this book.  The author describes the genre as a christian fiction novel. I admit when I first heard the expression I was seriously wondering what it exactly means?
About the author
Unoma Nwankwor was born in Akron, Ohio to Nigerian parents. She spent her childhood and early adulthood years in Port-Harcourt, Nigeria. Unoma holds a Bachelor of Science degree in Finance & Banking and a Masters of Business Administration degree in Global Management. Her career is business but her talent and gift is in writing. She is a lover of all things books. Her inspiring blog post have earned her rave reviews, she also writes short stories and articles for magazines. She also loves, travelling, watching movies, listening to music and family time. An Unexpected Blessing is her debut novel. She presently resides in Atlanta, GA with her husband and two kids. 

About the book
A woman with a scheme…
A scorned man with a past…….
A budding romance threatened by secrets…..
Personal banker, Feranmi Adewunmi is has done well for herself in diaspora by any standards. The only problem was that she's single. By her parent's calculations, she should be married by now and they have the perfect man in mind. However she is determined to beat them at their own game. All she needs is a man.
CEO of Montgomery Construction, Alex Montgomery was back in Atlanta. His main focus is to rebuild what was left of his business after an unfortunate incident in Chicago changed his life forever. A chance meeting with Feranmi turned that plan upside down. The pain she caused him in school was still fresh in his mind but so were the feelings that never died. Now she needed a favor.
For Feranmi time was running out. Her parents would be visiting soon and she still hadn't found the perfect Nigerian man. Alex would just have to do, after all how hard could it be? What they weren't prepared for was an attraction they couldn't ignore. Will they lean on the Lord for guidance or insist on being in control? Will his guarded dark past confirm her fears? Or will love prevail the second time around?

An Unexpected Blessing is a story of love, forgiveness, and being open to God's plan in your life. The best blessings often come in unexpected packages.
Facts on why I like this book so much:
Fact#1:  It is a christian Fiction but It was not packed with citations from the bible or long and boring sermon. Thank God for that! Citations are indeed used but it  was done skillfully and smoothly. They effectively form a part of the storyline and could not be dissociated, which is great.
 Fact#2: I really love the way the African-American were portrayed in this book. It was really refreshing. There were no unnecessary drama as it is always the case with black American. Just by watching TV, you get this impression that they are all the same crazy people. Thank God for book like this who reminds us that normal people do exists.
Fact#3: I really identified with Feranmi character. For us African women living outside of our home country,  "finding a husband"  is indeed a very  distressful endeavour. We have so many restrictions. And it's not like, you could tell your parents to leave you alone and get a life, can you? As Feranmi friends Ini asked several times: Are you afraid of you parents? Can't you just tell  them to back off? Well, I wouldn't call it fear exactly, but then again, I can't really explain it either. Even, I always joked about having to build an algorithm to help me find a husband. So I felt for her.
Fact#4: I love the wedding of Kayla and his Ghanaian Fiancé Koffi. It was really great to see two people from different african countries come together. It is not something you see everyday (well, I for one haven't seen many of these weddings).
Fact#5: My favourite character is…Alex of course. Who else? I wish all men were just like him. He came across as such a loving and caring person. He was absolutely my type of man but then again, every woman who read this book would say the same thing. Because he is the type of man you probably want to associated with.
Fact#6: The story! oh my! why did I wait point 6 to mention it. It was just incredible and so close to reality. I mean the whole i-dont-want-to-get-married-to-a-non-african-man thing was so different to the kind of love story I am used to read. That it blew my mind, literally. I adore it really. Especially when we know that there were a very fine Nigerian man around. When you throw in the parents pressure, you got a very african story. I liked it. ok, enough said!
Fact#7: Since this is a christian Fiction novel, the story was not oversexuliazed. I mean the biggest thing that happen was a kiss, which is fine by me. At the risk of sounding like a broken record, it was refreshing. Some people still do things the regular way.
Honestly I could go on and on about things I have liked, but I will let you read the book.  I can't really think of something that I didn't like about this novel. There is a love story, an intrigue, a wedding and very gorgeous black men.  By the way, Atlanta seems to be a very nice place. I would love to visit one day.
Did you read this book? What did you think?