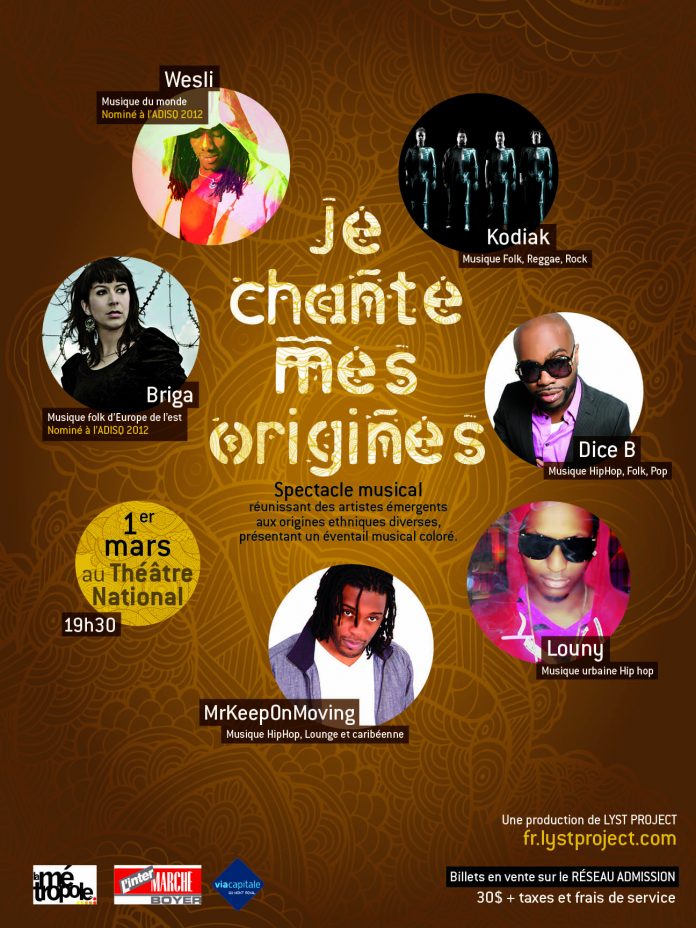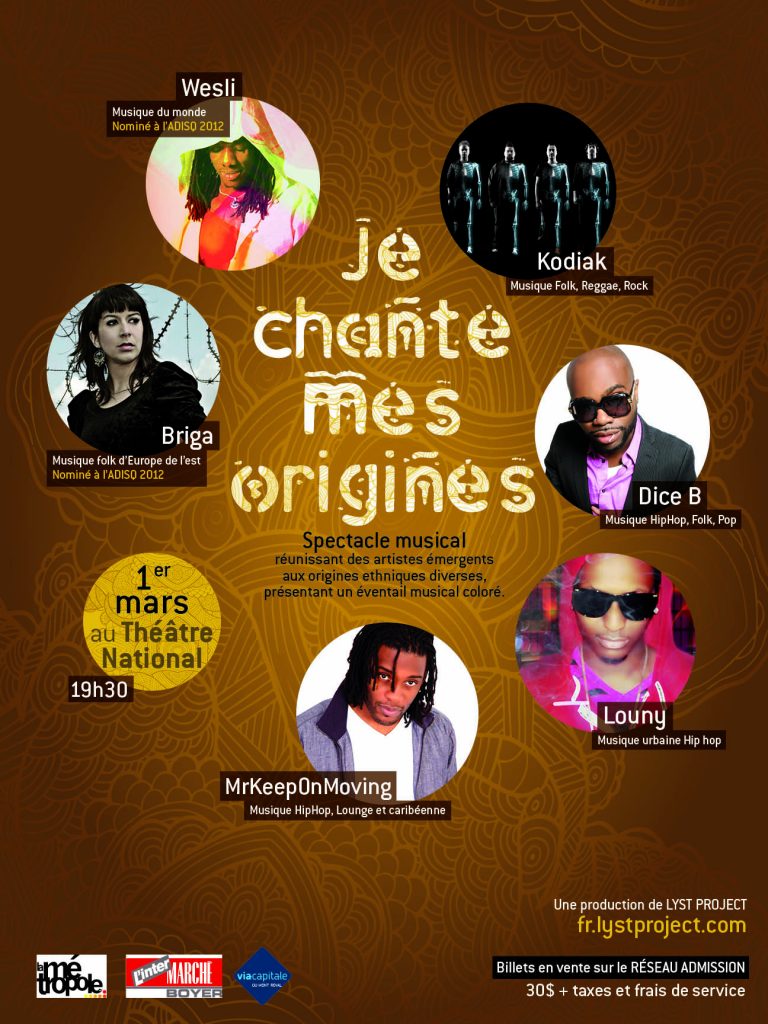 Je chante mes origines est un spectacle présentant un éventail musical coloré de soul reggae, folk rock, R&B, Hip Hop urbain, Musique du monde et folk trad d'Europe de l'Est. Les artistes phares du spectacle sont DICE B, KODIAK et WESLI ! Gagnez 2 billets.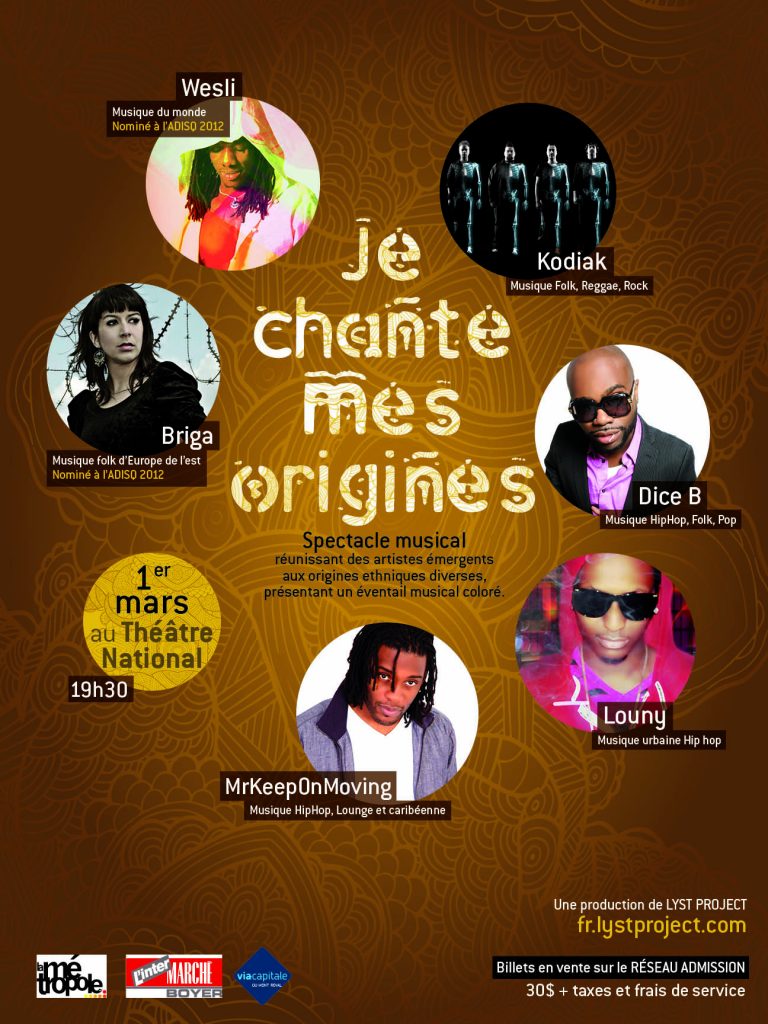 Pour gagner 1×2 places c'est simple :
1
Partagez cet article sur Facebook :

2
Likez les pages LysT Project x AFKL
3
Envoyez un e-mail avec pour objet "Concours : Je chante mes origines le 1er mars" en indiquant votre prénom, nom et adresse mail à concours@afrokanlife.com
Concours se terminant le 28 février.
LYST Project is a Lifestyle Blog featuring our thoughts & opinions about Music, Culture and Society. On the blog, you will find interesting stories from our bloggers  in the Stories section. LYST Project is also a showcase for our Musical Artists Discoveries. But LYST Project is first and foremost an ambitious project of Musical, Cultural & Ethnical interbreeding.