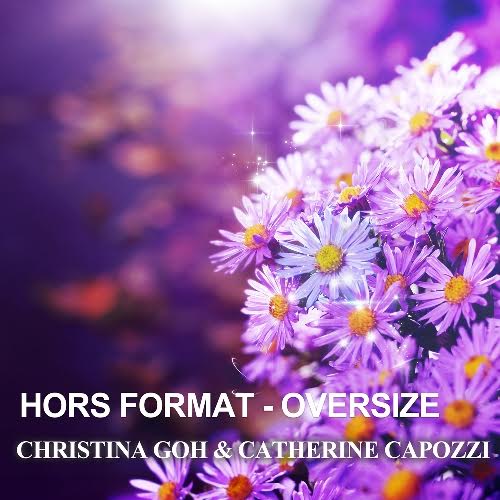 Christina Goh revient avec un opus co-écrit avec la guitariste Catherine Capozzi après leur rencontre au festival international de Percussions de Montréal : « Hors format – Oversize ». Un single réalisé entre Tours en France, Boston aux Etats-Unis et Saitama-Ken au Japon, qui casse les codes.
Deux figures charismatiques de la scène musicale conceptuelle : Christina Goh, vocaliste française dont la musique repose sur le djembé et membre du jury des 15th Independent Music awards s'allie donc à Catherine Capozzi, guitariste Bostonnienne qui figure dans l'ouvrage référence « She Bop: The Definitive History of Women in Rock, Pop and Soul » de Lucy O'Brien.
Deux femmes qui ont choisi la voie la plus difficile, celle d'explorer la nouveauté et la fusion des genres. Il y avait un risque à se compromettre mais « Hors format – Oversize » réussit à préserver les univers caractériels d'un djembé ouest-africain « roots » (par Gotham Aymar), d'une guitare totalement psychédélique, et d'une voix en français charismatique dans une harmonie dynamique troublante.
Un opus qui emporte le corps (on ne peut résister à l'envie de danser) mais l'esprit cogite : comment se fait-il que j'ai envie de suivre cette impulsion rythmique sur une chanson à texte avec des guitares plus que saturées ?
C'est « hors format » !
Le deuxième titre n'en est pas moins atypique, un tête à tête libre et codé en guitare acoustique et voix entre les deux artistes : « Sans temps ».
L'opus a été signé par le label international Plaza Mayor Company Ltd pour une sortie officielle le 30 septembre 2016.
Lien officiel de l'artiste : http://www.christinagoh.com
Lien officiel de l'album : http://oversize.christinagoh.com
Vidéo :