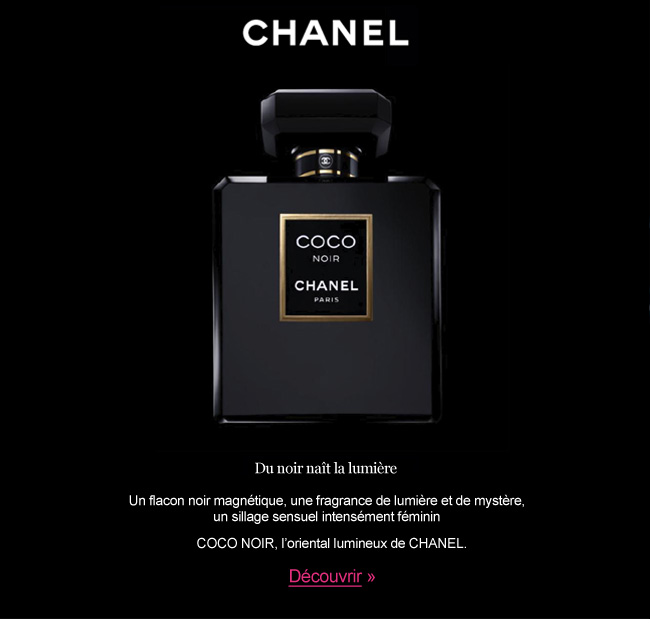 Un flacon noir magnétique, une fragrance de lumière et de mystère, un sillage sensuel intensément féminin. COCO NOIR de Chanel est l'oriental lumineux.
Chanel's new must-have perfume is on its way! This week, Coco Noir de Chanel becomes the third fragrance in the Coco trinity, following following Mademoiselle and the original scent that launched in 1984. 
The new spritzer draws upon Coco's standout elements—like the sleek rectangular flacon and heady Oriental notes—but uses seductive additions like bourbon vanilla, rose essence, and bergamot in the mix.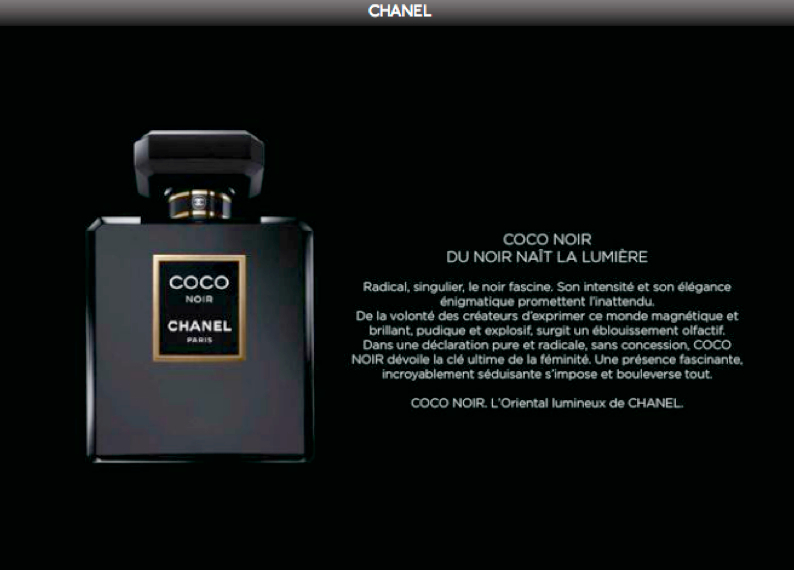 Source: Holt Renfrew
Alors mes belles, que pensez-vous de cet Essentiel ? Laissez vos commentaires ici ou sur mon twitter @BotaniKap 🙂