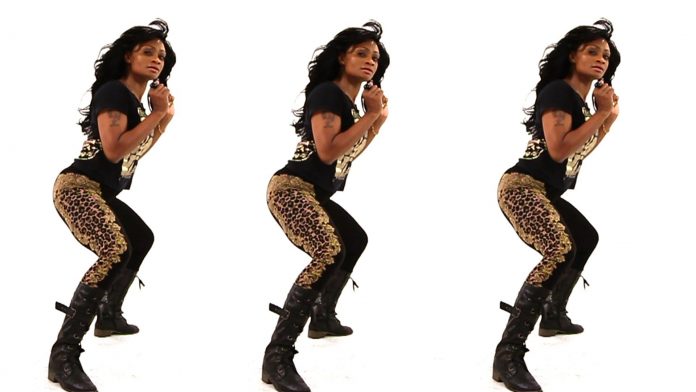 Si le mot de l'année  2012 était YOLO, le mot de 2013 est twerking (ou Selfie, à vous de décider).
Contrairement au Harlem Shake que nous vous avions décrypté de long en large (Lire : Harlem Shake, c'est quoi encore ce délire de YouTube ?  ) nous n'avons aucune idée comment le twerking est devenu le hobbie préféré des stars.
Liste des stars qui dansent le twerking
15. Ashley Tisdale
14. Harry Styles
13. Taylor Swift
12. Rihanna
11. Ariana Grande
10. Justin Bieber
9. Demi Lovato
8. Zayn Malik
7. Beyonce
6. Selena Gomez
5. Vanessa Hudgens
4. Niall Horan
3. Nicki Minaj
2. Little Mix
1. Miley Cyrus
Le terme « Twerk » est une contraction de « Twist » et « Jerk »,  c'est une danse apparue dans les années 90 dans les milieux afro-américains librement inspiré du Mapouka ivoirien. Plusieurs artistes comme Playa Poncho and LA Sno "Whatz Up, Whatz Up" (1996),  Juvenile f/ Mannie Fresh & Lil Wayne "Back That Azz Up" (1998) ou encore Uncle Luke "I Wanna Rock (Doo Doo Brown)" (1991) ont consolidé le mouvement en créant des hymnes au twerk.
Cela ne vous a pas échappé, la liste ci-dessus est composée de personnes fortement éloignées des origines du twerking.
Le Harlem Shake, le RNB, Jay-Z, les trophées, le twerking font d'ailleurs partie de la liste de choses que les Blancs auraient volé aux Noirs en 2013 selon le Huffington Post.
Il y'aurait aussi la couleur de peau, sur laquelle la blogeuse Chacha s'est penché ( Les représentations racistes d'Halloween et "Le Blackface ne fait pas partie de l'Histoire de France".)
Nous avions brièvement évoqué ce phénomène appelé cultural appropriation dans l'article MTV Video Music Awards c'est pas pour les Noirs en reprenant notamment le point de vue de l'auteur du New York Times, Jon Caramanica qui affirmait que l'année 2013 was a banner year for clumsy white appropriation of black culture. (traduction libre : 2013 est une année record pour la maladroite appropriation de la culture noire par les blancs)
Mais revenons au Twerking. 

Comment danser le twerking ?
Certes le twerking consiste simplement à secouer  les fesses de façon saccadée tout en gardant les hanches immobiles. Comme vous devez être du genre visuel, voici LA vidéo d'initiation. La chorégraphe TweetBoogie va vous apprendre comment danser le twerking comme un(e) pro.
Alright. So now I've got my DJ playing a nice little cute song for everybody. It's not too fast, not too slow. Going to get your side action. Ladies, you ready? Good. So you've got to drop it like it's hot. Good. Now we're going to go forward. Hands on your knees and hands on your knees and make him say please. Five, six, seven, eight. And in, in, ta, ta, ta. Five, six, seven, eight. Ta, ta, ta, ta, ta.
Facile non ? Alors ne pas relâchez vos efforts comme cette jeune Russe à la tête tressée et faites la fierté de votre pays ou d'un gars à la casquette à l'envers un brin trop excité par le spectacle.