La galerie LE HUIT a réussi le tour de force de renouveller l'espace culturel parisien. En effet, cette galerie située dans le 10ème arrondissement de Paris propose un espace dédié aux artistes voulant exposer le temps d'une journée, d'une semaine ou d'un mois. Coup de projecteur sur cet espace d'art éphémère. 

Qui? / Who?
Les co-fondateurs du lieu sont les jeunes entrepreneurs Leo COGOS  et Mayli GROUCHKA  mais l'équipe du HUIT c'est aussi Pierre,  Louis, Yohan, Theodor et  Eliot.
The co-founders of the site are  young entrepreneurs and Leo COGOS Mayli Grouchka but Team EIGHT is also Pierre, Louis, Yohan, Theodor and Eliot.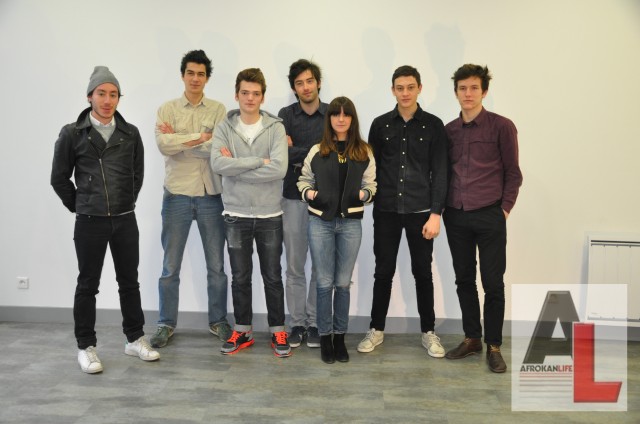 Quoi? / What?
La  galerie LE HUIT est un nouvel espace culturel dédié aux artistes en tout genre. Ouverte aux créateurs confirmés comme aux étudiants en beaux-arts, cette galerie présente des expositions diversifiées : photos, gravures, peintures ou encore d'arts de rue. De plus, la galerie propose des services de  boutiques éphémères et des vernissages une à deux fois par mois.
The gallery THE EIGHT is a new cultural space dedicated to artists of all kinds. THE EIGHT welcomes confirmed designers as well as fine arts students to exhibit diverse expositions : photos, engravings, paintings or street art. In addition, the gallery permits temporary boutique services or private viewings once or twice per month.
Quand? / When?
Depuis l'ouverture de l'espace en octobre dernier,  la galerie LE HUIT organise des vernissages et des expositions appelés "les jeudis du Huit" à une fréquence mensuelle (voir plus). Ces happenings culturels s'inscrivent petit à petit dans les "place to be" en cette année 2013. Parmi les expositions présentées nous retrouvons Hippolyte by Delphine, Léa Dominguez, ARAW! ou encore GOLDEN HOOK.
Since the opening of the space last October, the gallery THE EIGHT organizes viewings and exhibitions called "Thursdays from eight" on a monthly basis (see above). These cultural happenings fall gradually in "place to be" in the year 2013. Among the exhibits we find Hippolyte by Delphine, Léa Dominguez, ARAW! ou encore GOLDEN HOOK
Où? / Where?
Le HUIT se trouve au cœur de Paris, à deux pas du canal Saint Martin et de la place de la République. 8 Boulevard Saint Martin 75010 PARIS
EIGHT is at the heart of Paris, just a step from the Saint Martin canal and from the place of the Republic. 8  Boulevard Martin 75010 PARIS
Plus d'informations :
Facebook : https://www.facebook.com/espace.huit
Twitter : https://twitter.com/LeHuitParis