Nikes Davis Okundayo est sans conteste une des reines du style traditionnel. Elle fait la couverture du magazine Genevieve.
Designer nigériane "batik" de renommée mondiale, elle se dévoile dans l'édition du mois de mars du magazine Genevieve (l'édition phare!) et nous y parle de son histoire d'amour avec les arts.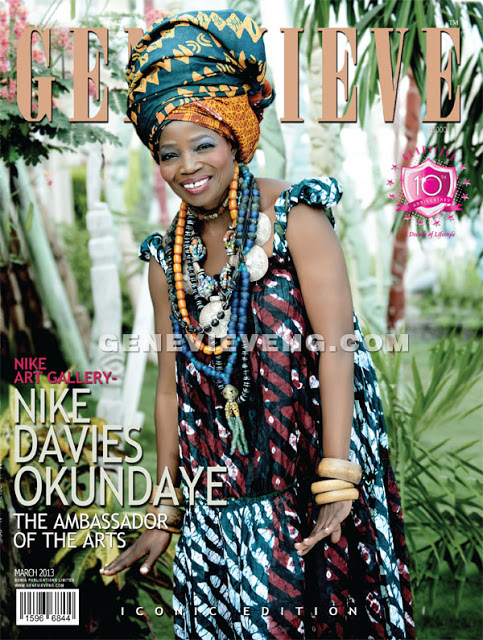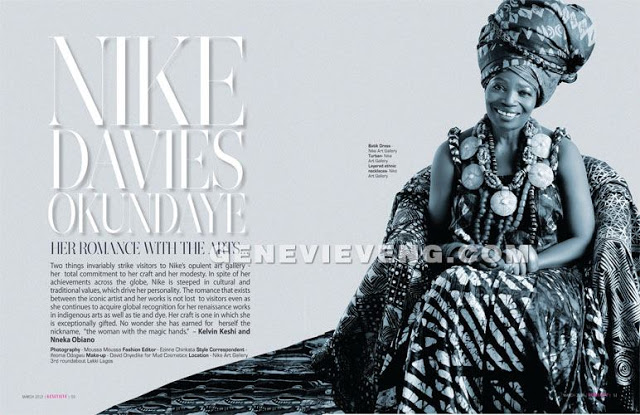 Genevieve Magazine is Nigeria's leading lifestyle magazine circulating across Africa, America and Europe. The magazine character is shaped to 'awaken the sleeping giant' that lurks within everywoman through its message that We All Can introduced a culture of better lifestyle and a culture of self-improvement and self-empowerment. Their vision is to be a complete lifestyle guide and best friend, inspiring wholesomeness in all women globally.