Le Festival Black and Basque est une création originale de Christian Borde, alias Jules-Edouard Moustic dans le but de réunir des artistes autour des cultures Afro-Américaine et Basque.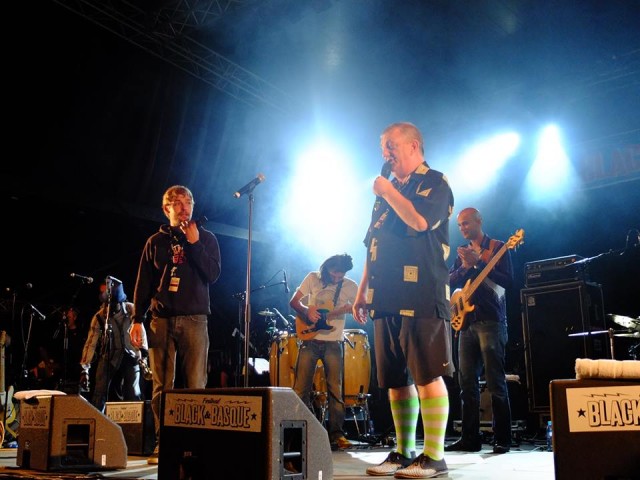 La troisième édition du festival Black and Basque a eu lieu du 6 au 8 septembre au coeur de la ville de Bayonne, dans le Parc de la Poterne.
La rencontre inattendue entre les peuples Afro-Américain et Basque s'est faite autour des arts dont la photo, le cinéma, la littérature, les arts graphiques et la musique.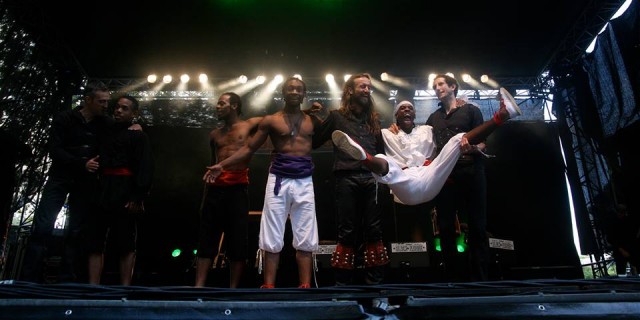 Ce sont près de 8 000 personnes qui ont pris part à cet évènement  interactif, multigénérationnel et pluridisciplinaire. En effet, les rencontres Black & Basque s'avèrent être un grand voyage culturel qui mobilise la région. Plus de 200 bénévoles furent impliqués dans cette édition afin de promouvoir la diversité dans toutes ses acceptations et dimensions.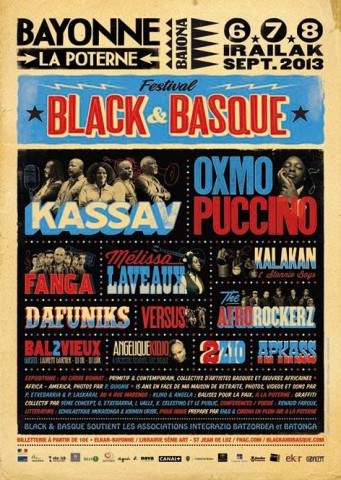 Parmi les artistes présents en 2013 :
Angélique Kidjo
RKK, Moustic, Rapsode
Laurent Garnier
DJ Oil
The Afrorockerz
Versus
Melissa Laveaux
Kassav
Dafuniks
2Zio
Kalakan
Stonnie Boys
Oxmo Puccino
Fanga
Selon le site officiel une partie des fonds récoltés lors du festival Black and Basque sera reversée aux associations Integrazio batzordea qui oeuvre pour la scolarisation des enfants handicapés et à la fondation Batonga qui aide à la scolarisation de filles au Bénin, pays d'origine d'Angélique Kidjo, la chanteuse marraine du festival.
Pour plus d'information :
Facebook : https://www.facebook.com/pages/FESTIVAL-BLACK-BASQUE/126403157444954
Site web : http://www.blackandbasque.com
Crédits photo : Festival Black and Basque