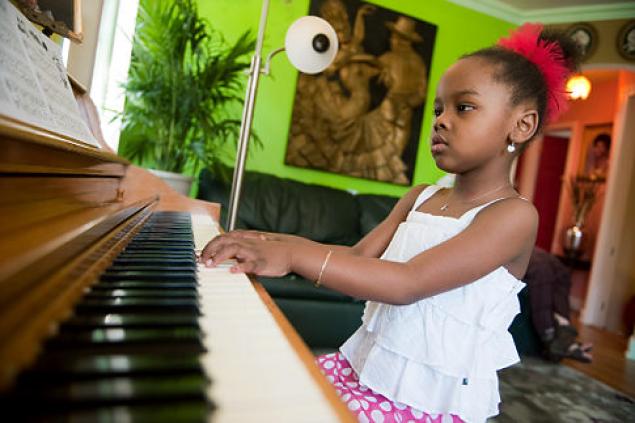 At the tender age of five Haitian Child Prodigy Mabou Loiseau can speak six languages and play seven instruments.
She has grown up speaking English, French, and Creole, but her parents, who are immigrants from Haiti, did not want to limit her to just these three.
In addition to these languages, she is learning Spanish, Mandarin, Arabic, and Russian. As of now Mabou dreams of being a firefighter, doctor, dancer, and a princess ! We are sure the future is nothing but bright for this child prodigy.
Loiseau's parents tells the tutors to play with Mabou, speaking in their native language, for half of the lesson. They spend the other half reading, writing and practicing vocabulary.
She said a sure way to make the opinionated only child behave is to threaten to cancel one of her lessons – especially Russian.
"It's a great experience for me, honestly. A lot of even adult people can't understand what she does," said Rogneda Elagina, 24, Mabou's Russian tutor. "We like to read together … we started with the alphabet and connecting letters and now she can read real folklore."
Mabou's dad works 16 hours a day as a parking attendant in Manhattan to pay for everything and the Loiseaus have also started hosting other students for classes at their house.
The proud parents homeschool Mabou but found out last week that she scored in the 99th percentile on the city test for gifted and talented schools.
Oh did we mention she's also learning to play the harp, clarinet, violin, guitar and piano… when she's not taking ice-skating or swimming lessons !
http://www.youtube.com/watch?v=qIvZUkWvmac