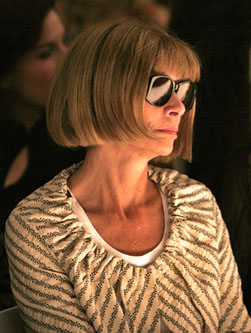 There's a question i would ask to Miss Anna Wintour : If you could only wear one brand for the rest of your life what would it be ? And I bet she's has no clue.
Il y'a une question que je voudrais poser à Mlle Anna Wintour: Si seulement vous pouviez porter une marque pour le reste de votre vie ce serait quoi? Et je parie qu'elle n'a aucune idée.
Alors ? Dites moi votre marque dans la section commentaire ou bien sur mon Twitter !

[via : fashionbombdaily]