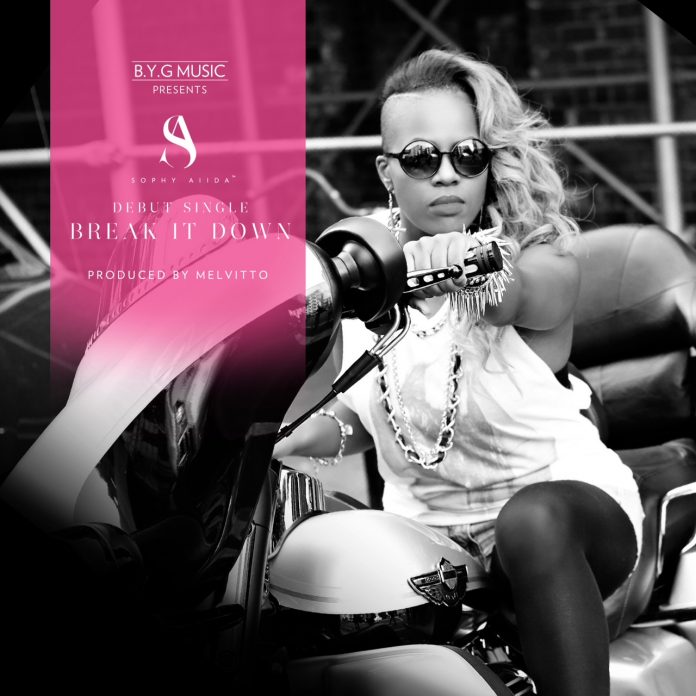 Sophy Aiida is a young French-Cameroonian woman based in New York City, well-known as an actress and TV host. This time Sophy Aiida has returned to her first love, music! So we met to discuss about her first single "Break it Down"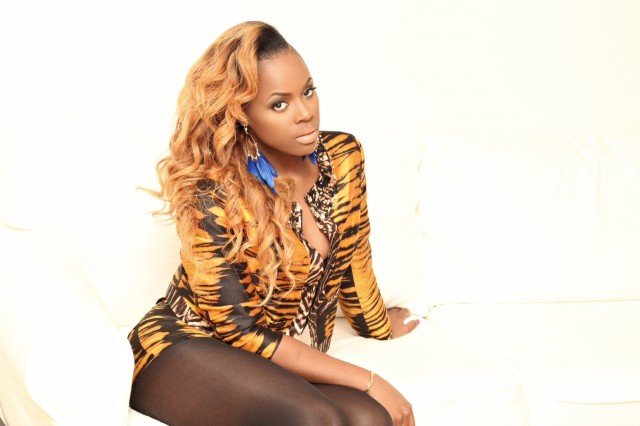 You did your first step as an actress in the movie industry few years ago. What brings you into music?
I've always loved music and actually always wanted to do music, I guess I'll say that God's timing is always the right one.
How would you describe your style ?
My music is a mixture of the different influences in my life, whether it be the continents I grew up in, the places I've been to, the melting pot of culture I encounter everyday… So today it can be afrobeat, tomorrow reggae, the day after pop but in the end you will always identify some those African rhythms that are really dear to my heart.
Your song flirts with electro sounds and pop, mixed with African rhythms. Tells us more about your creative process on making your first afropop music single?
It really was just a great connection with my beatmaker Melvitto who I want to shout out by the way for this catchy beat. We met, got in the studio I told him what I wanted and while he was making the beat the inspiration was coming strong so I stated writing and here it is.
About your song title what do you want to communicate through "Break it Down" ?
In this song "Break It Down" just simply means lets have fun. Life is beautiful enjoy it!
About the whole project what could we expect regarding the album? How many songs ? Any collabs ?
As of right now all I can say is that there is indeed a follow up to "Break It Down" and EP actually. The number of songs has not yet been defined and collabos are top secret for now but you'll be the first to know 🙂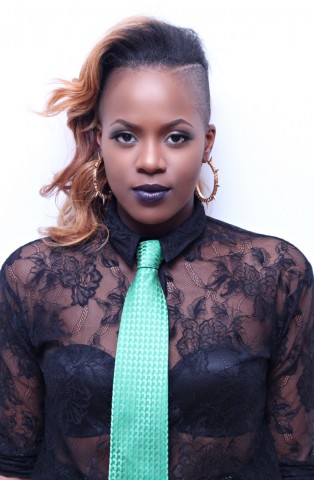 You'll work with Moe Musa (Fuse ODG Antenna et Wizkid Azonto) for the video clip. What you like about his work ?
I like that he is a great person first, it's important to me to have good karma around me. Second of all I like his eye, he's very creative, show him an empty room and he sees millions of possibilities to exploit it. I'm looking forward to this amazing experience.
You're also a actress staring in "Unwanted Guest" or "Jeu de couple" so will your "#SophySticated People" see something special in this clip ?
Of course you already know. Acting is in my blood I can't help it once you scream "ACTION" 🙂 besides the song itself has a storyline to it so it only makes sense to tell that story visually.
Looking back, who were some of the artists that influenced you in your career, regardless of genre?
Angelique Kidjo is one of my biggest inspiration, Bob Marley, Meiway, Richard Bona, Brenda Fassie, Wizkid and many more.
What are your feelings on the afropop scene and the direction it's heading ?
African music is the next big thing worldwide period. Get with the program 🙂
Do you ever think to sing in French ?
Maybe one day if the opportunity comes but for now it's english only. It's easier for me to write in English, it's the language I've been speaking for the past 15 years of my life.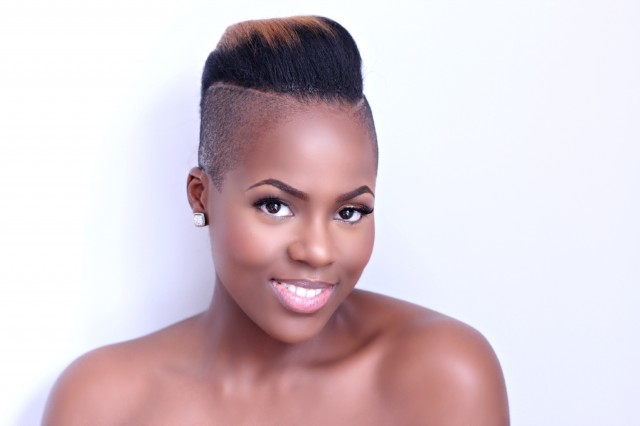 As co-fonder of the Nakande's project, a non-profit association to promote leadership and enable young African women to access educations, giving back is as much as your thing than entertain. Do you think it transpire in your music and how ?
It does transpire into my music and you will get to see how very soon, stay tuned!
Now some quick question to get to know you better :
– 3 object you could not live without
My Bible, my red lipstick and my phones
– Your favorite food
Ndole Royale with Miondos
– Name an african country you wish to visit.
I'd love to go to Namibia, I love the mountain, the desert and the beach it's just a great mix of all three!

So what's next for the upcoming months?
Well the release of "Break It Down", lots of shows in Europe and Africa.
Any message for our readers ?
To all my #Sophysticated People, stay connected to all things Africa with Afrokanlife and "Break It Down" xoxo.
Last question, If I Say "Afro Inspiration" What comes to your mind ?
MY PARENTS
Listen to her first single here and watch her clip here!