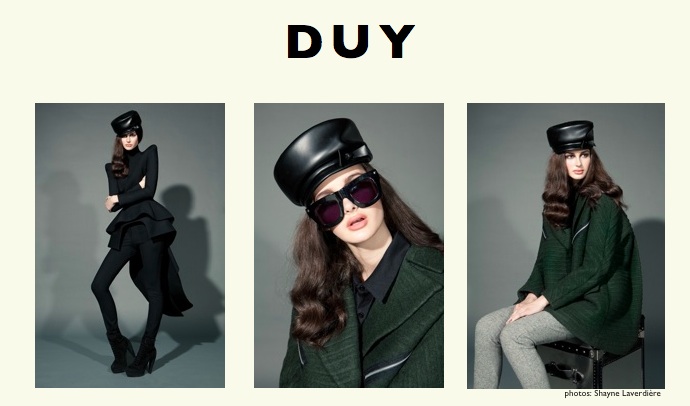 Plus que 3 jours avant le lancement de la Semaine de la mode de Montréal et les meilleurs Montreal's fashion designer !
Côté public les tickets s'envolent comme des petits pains et de nombreux concours circulent sur la toile… Côté atelier, les mannequins sont en plein essayage et on sent l'effervescence battre son plein !
C'est dans cette ambiance que nous avons échangé quelques mots avec le designer DUY Nguyen qui prépare son défilé printemps-été 2013 qu'il présentera ce Mercredi 5 Septembre à 19h30 à l'Arsenal en collaboration avec le magazine ELLE Québec.
First step in fashion industry…
"I presented my first collection 1 month after graduating from Lasalle College in 2000".
Favorite part of clothe's design…
"See it on a real model".
Preparation for MFW23…
"Just try to finish all the samples in time".
As one of the eight finalists at the Mercedes Benz Start-Up, how do you feel…
"I feel honoured but it's just the final, I haven't won anything yet, fingers crossed".
Must have of this fall 2012 season…
"Bicolor Gloves from Narciso Rodriguez and a Duy Peplum Dress".
A message for AfrokanLife readers?
" If young people aspire to do fashion, change country. We are the worst country in the world for fashion".
DUY Nguyen est sans aucun doute l'un des designer à surveiller durant la semaine de la mode de Montréal. Pour plus d'informations sur la marque rendez-vous sur le site officiel et pour le plaisir de vos yeux voici en image notre sélection pour l'automne 2012!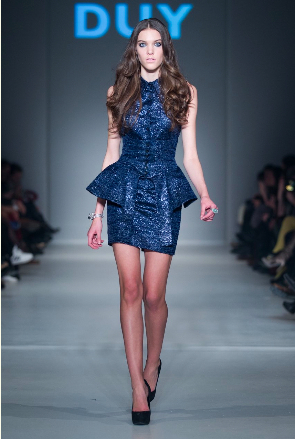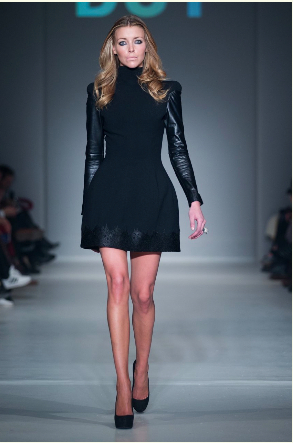 credit photo:  Jimmy Hamelin