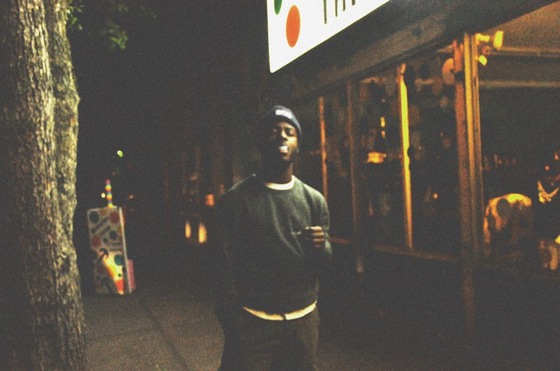 Knxledge, le point sur son concert à Montréal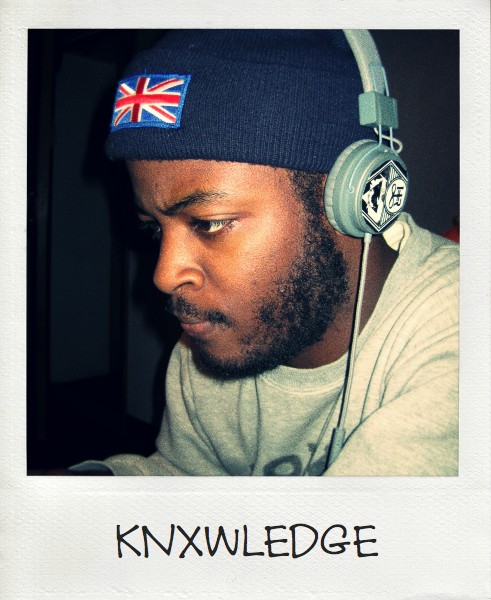 Knxledge, 23 ans, beatmaker, DJ
Originaire de Philadelphia
Habite à Los Angeles
Ce fut une première à Montréal pour le beatmaker hip-hop Knxledge venu tout droit de Los Angeles. Il est 23h30, le Belmont est animé par un son hip-hop rétro, un mix de J Dilla, Notorious B.I.G, Luther Vandross amorce la soirée. MacBook à la main, chemise vintage boutonné, et casquette Supreme, le jeune DJ monte sur scène.
L'ambiance est cool, le son soul électro est plutôt relax mais la salle reste pratiquement vide. Néanmoins la soirée continue sur un mix hip-hop classics et Neo-soul avec des morceaux de Common, Tupac, Erykah Badu, Musiq Soulchild, Faith Evans accompagné d'un fond jazz fusion.
Vu le petit monde dans la salle, au bar aussi bien que sur le dancefloor l'atmosphère reste coolax , le public est décontracté et fait comme à la maison. Certains groovent sur des pas de danse old school, d'autres préfèrent des pas de break dance. L'aspect désertique de la salle n'empêcha pas Knxlegde de partager sa mixlist jusqu'à 3h du matin.
Pourquoi aussi peu de monde à ce super concert ? Serait-ce parce que le hip hop geek n'attire pas les foules, ou juste parce que le "Jeudi" soir ne fut pas le moment idéal pour cet évènement ? Dans l'attente d'une réponse, pour les adeptes de pure hip-hop et jazzy beat à la J Dilla ou MF Doom qui ont raté l'opportunité de découvrir Knxledge, voici un extrait de son dernier EP :
Knxwledge – Hai[$100nytemayrs]
Le jeune artiste continue à traverser l'Amérique avec ses platines, nous lui souhaitons une longue carriere et à très bientôt !
Eliza, présente au concert nous donne ses impressions sur le show (en anglais) 
The night at the lounge started on a good note. At the entrance, a welcoming sample of Ahmad's "Back In The Day" was candy to the ears. The atmosphere was cool and casual, but the showroom was empty. DJ Rilly Guilty opened the event, with his turning tables and Knwxledge was nowhere to be found.
A few minutes later, the artist of the night appeared in the scene. Supreme hat to the back, rocking a tribal vintage blouse, the DJ went on stage and set up his macbook. He didn't waste time and started doing his magic. Dope and intricate sounds dropped one by one. A few samples made list: "I love You" by Faith Evans, Musiq Soulchild's " Half-Crazy", "Love TKO" by Teddy Pendergrass, or recent smash from Tyler the Creator: "VCR". Each sound was unique and catchy.
The public was enthusiastic, despite the small number of people. Some bopped their heads to the beat in front of the stage, while others danced. Some also attempted to "moonwalk" and "pop". It was no doubt that Knxwledge was focused on pleasing this small crowd. He kept his eyes on the computer, he was in his element and his goal was to convey his energy to the audience. The young DJ even added a touch of playful humor and stopped the music as a test, to see reactions. The response was very clear: everyone enjoyed his work and wanted him to keep on going.
Overall, his performance was quite a success. The only disadvantage came from the lack of people that night. Maybe, the hip-hop geek scene is not successfully known in the city or Thursday was a wrong date for this type of event. One thing is sure, he didn't disappoint.
Personally, I thought that more music lovers would come and support him. I was expecting a mass of fans cheering and shouting. I am sure that the others had the same opinion. I heard a few people say: "Where's everybody?". Most of the audience left early and it's a shame . Nonetheless, if you are a fan of a fusion of good sounds, you can check out his music on youtube, soundcloud, or his tumblr. Grab your headphones, kick back and let the music take you away. You will appreciate Knxwledge's chill, funky creations and give it a thumbs-up.
Cet article a été rédigé par Sonia Mitouri du blog sosolisa
Bio de Sonia : I am a Believer, Dreamer, Daughter, Sister, Woman. Hip-hop lover, Jazz lover, Art lover, English Literature student. Passionate by the Sixties, African and Afro American history. I observe the world, and God gives me the tools to analyse it and share it with others . That's what I'm doing here,sharing my passion for music and African culture.
Peace.
Suivez-la sur Twitter : @ACandidObserver
Likez-la sur Facebook : SosoLisa