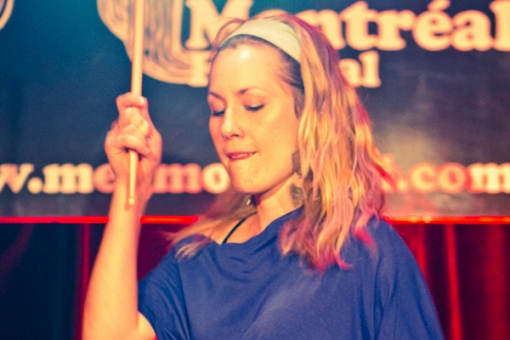 Après avoir converti la salle du Divan Orange lors du MEG Showcase du 30 mars 2012, le collectif AFRIKANA SOUL SISTER revient souffler ses rythmes africains à l'occasion du MEG Montréal Festival le vendredi 3 aoüt à 22h au Divan Orange.
Le groupe qui laisse une grande part à l'improvisation dans sa musique, allie les percussions sauvages de Mélissa Lavergne et de Joannie Labelle (djembé, congas, bongos, darbouka), à la basse de J-F Lemieux et aux cuivres de Marie-Josée Frigon, le tout savamment mixé aux laptops. Lire la suite.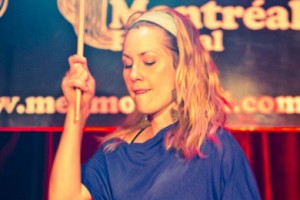 After converting the Divan Orange venue to the sounds of organic-electro AfroHouse at the MEG showcase on the 30th of March 2012, the AFRIKANA SOUL SISTER collective is back to swoon the crowds with its African rhythms at the MEG Montreal Festival Friday 3rd August at 22:00 @ Divan Organge. Their music leaves a lot of room for improvisation, combining Mélissa Lavergne's and Joannie Labelle's wild drums (djembe,congos, bongos, darbouka) with J-F Lemieux's bass and Marie-José Frigon's brass instruments – all artfully mixed together with laptops. Read more.