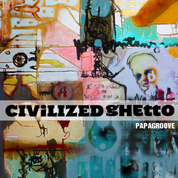 Civilized Ghetto the new album of Papagroove
Montreal's Papagroove, the ensemble mixing groovy funk with intense rock, smooth soul with vitalic jazz, presents its second album, Civilized Ghetto, in stores October 23rd 2012. With their imposing brass section, their rythme and stage presence, Papagroove will launch their new opus at the Theatre Plaza, October 24th, 6pm.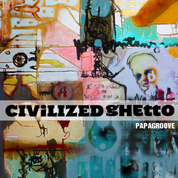 The 12 musicians of PAPAGROOVE are deep-rooted in solid afrobeat; moulded like the cream of 70's funk bands, the crew combine 5 brass instruments with 2 guitars, 2 keyboards, drums, many percussionists, bass and vocals. Civilized Ghetto, their 2nd album, is the artistic result of the band's common creativity, audacity and musical dexterity. Recorded at La Central Studio, produced by Maxime Audet-Halde (nominated at the 2012 Juno Awards in World album of the year) and co-produced by Jean-François Ouelettte, Civilized Ghetto builds on the passion of their first album, We're Not Blind. The songs of Civilized Ghetto are sung by singer Sébastien Francisque, who delivers them with his soul-funk voice mixed to genuine and catchy songs.
In 10 years, PAPAGROOVE have developed a dynamic stage presence, travelling the world with many bands, like Chango Family, Jean Leloup, Loco Locass, Dobacaracol, Kaliroots, Alfa Rococo and Jamil. The group have played the International Montreal Jazz Festival 4 times and played the Festival d'Été de Québec, Festival des Rythmes du Monde, Montréal en Lumière among others.