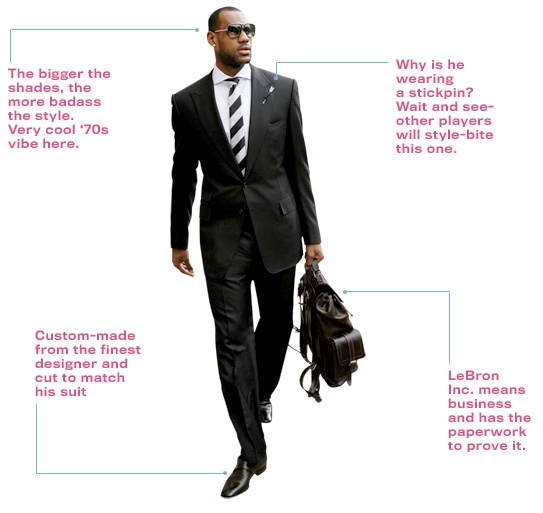 Lebron James cracks the top 10 in list of 2011 forbes 100 most powerful celebrities.
The list is composed of 100 powerful celebrities around the world and measures entertainment related earnings as well as media visibility. Earnings, press mentions, Twitter and Facebook followers are all taken into account when being ranked.
---
Lebron James dans le top 10 de la liste forbes des 100 célébrités les plus puissantes en 2011.
La liste est composée des 100 célébrités les puissantes du le monde entier et mesure les gains financiers de l'industrie du divertissement ainsi que la visibilité médiatique. Les cachets, les mentions dans la presse, les fans Twitter et Facebook sont tous pris en compte lors de leur classement.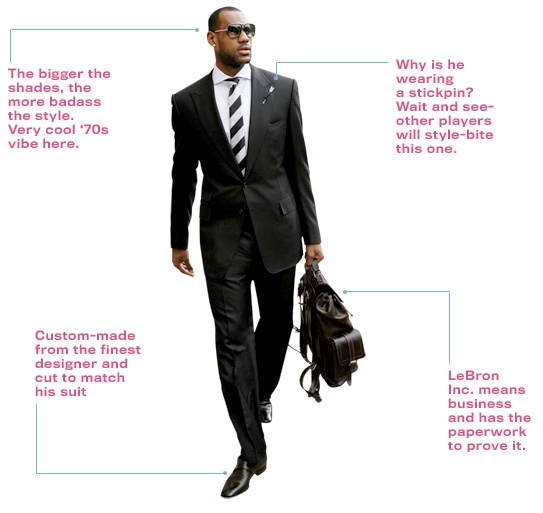 [via 305.com]