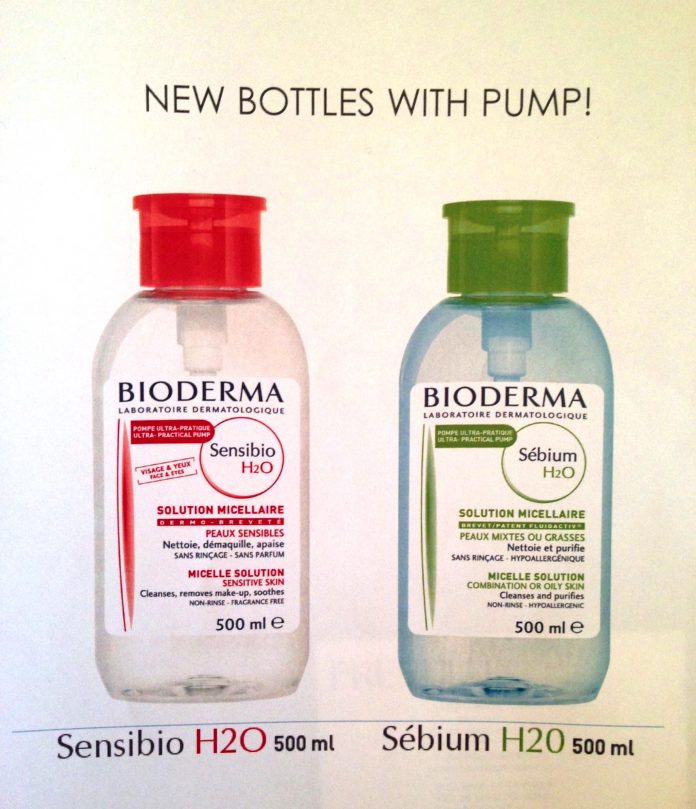 Bioderma Laboratory introduces new bottles with pump for Sensibio and Sébium H2O products.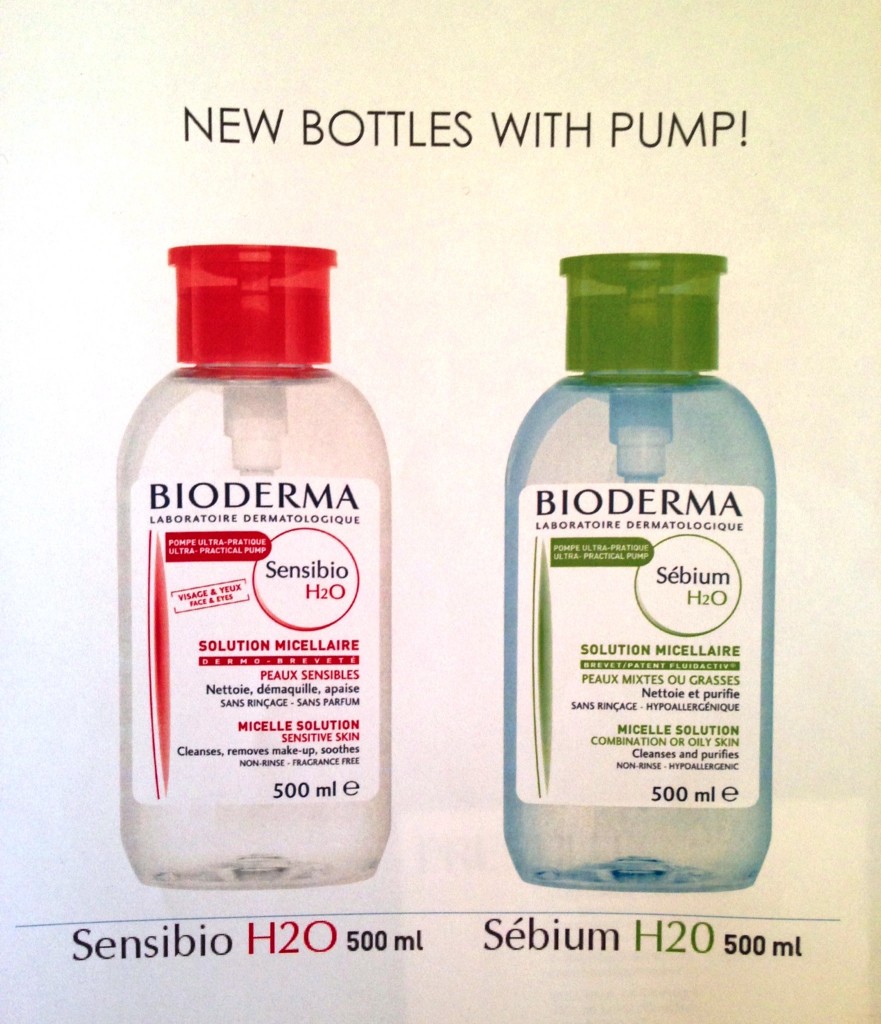 (Price: 33$)
Sensibio H2O
This is the benchmark micelle solution to clean and remove make-up from sensitive skin. Sensibio H2O is an ultra-mild cleasing formula and could be used morning and evening. You have a sensitive skin and nothing works for you? Here are 5 reasons to use Sensibio H2O:
Cleanes and removes make-up from face and eyes
Guarantees excellent tolerance
Soothes irritated skin and minimises redness
Provides an immediate feeling of freshness and smooth
Alcohol-free and formulated without phenoxyethanol
Sébium H2O
Sébium H2O is a daily micelle solution for combination or oily skin. This ultra-mild cleansing formula enriched with purifying active ingredients cleanses the epidermis in depth and regulates secretion of sebum. The patented sebo-correcting complex, Fluidactiv, normalises sebum quality.
We love –> soap-free, sebum quality regulation, the pump.
How to use Sensibio and Sébium H2O?
Soak a cotton pad with Sensibio or Sébium H2O by pushing the pump (1 push per pad is enough) and cleanse the face and eyes. Repeat the application until the cotton pad remains clean. No need to rinse but it is essential to dry your skin with a clean towel.
Who's talking about Bioderma Micellar Solution on Twitter?
New posts over at manface.co.uk including the Diet Coke review, Bioderma Micellar Solution and a fab Jonathan ward candle.

— Thom Watson (@ManfaceBlog) 7 avril 2013
@alysasagonzales Crying; I've finished my bioderma – but it's okay I've got two, although its still emotional. twitter.com/BeatTheBear/st…

— YOUR MUM INNIT (@BeatTheBear) 8 avril 2013
@sascha_driver please will you get me some bioderma from Paris if I give you money??Xx

— Isabel Daley (@isabeldaleyy) 9 avril 2013