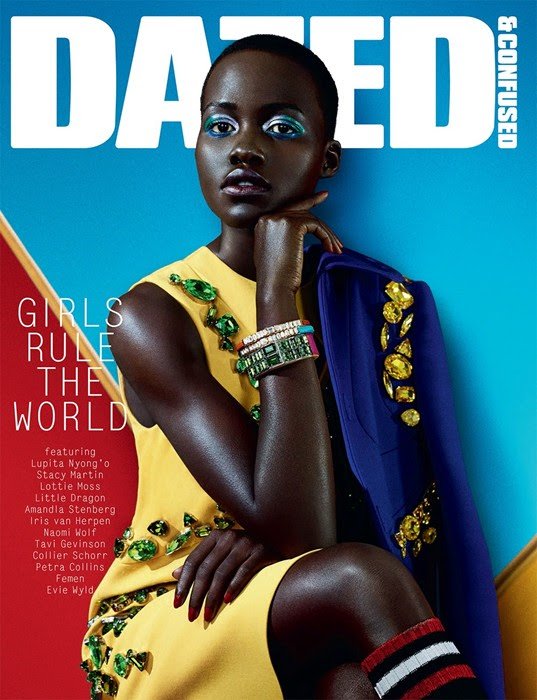 La chouchou de la mode et star de "12 ans d'un esclave" Lupita Nyong'o en couverture du mois de février 2014 du magazine Dazed & Confused !
Lupita Nyongo'o, it-girl and star of "12 years of a slave" appears on the cover of February 2014 magazine Dazed & Confused!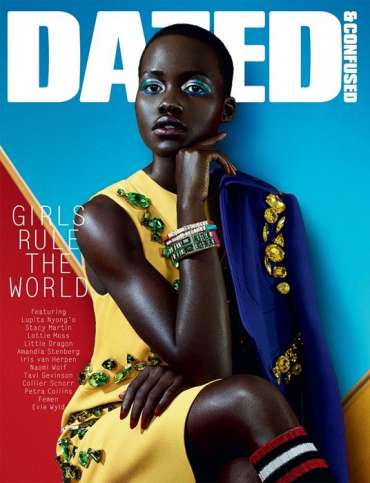 L'actrice pose pour Sharif Hamza dans un ensemble coloré que vous pouvez voir un aperçu de ci-dessous, accompagné de quelques photos de l'intérieur du magazine. Sur la couverture, Lupita porte une robe ornée de la collection de printemps de Prada avec des pierres précieuses colorées.
The actress posed under the lens of Sharif Hamza in a colorful set that you can see a preview below, accompagned with some pictures of the inside. On the cover, Lupita is wearing a Prada dress adorned of colorful gemstones, of the spring collection.
Mais là it-girl ne s'arrête pas là! Elle était également l'égérie de la dernière campagne de la marque italienne Miu Miu, pour la collection de le printemps-été 2014!
But then it-girl does not stop there! She was also the face of the last campaign of the Italian brand Miu Miu collection for spring-summer 2014!