Quelle est la chose la plus bizarre pouvant arriver lors d'un concours télévisée de Miss ? Se tromper dans l'annonce du vainqueur. C'est précisément ce que que Steve Harvey a réalisé durant Miss Univers 2015.
Voici l'annonce de Miss Colombie comme Miss Univers par Steve Harvey:
VIDEO: The moment the wrong @MissUniverse was crowned on LIVE television… #sun7 #MissUniverse2015 https://t.co/F2FJaUnQ5s

— Sunrise (@sunriseon7) 21 Décembre 2015
Et voici la Miss Colombie dépossédée de sa couronne quelques secondes plus tard
Miss Colombie, Ariadna Gutierrez, était aux anges jusqu'à ce que Steve Harvey reconnaisse son erreur. Il a ensuite appelé la réelle vainqueur Miss Philippines Pia Wurtzbach.
Confusion, excitation, déception, et un mouvement de racisme collectif s'ensuivirent.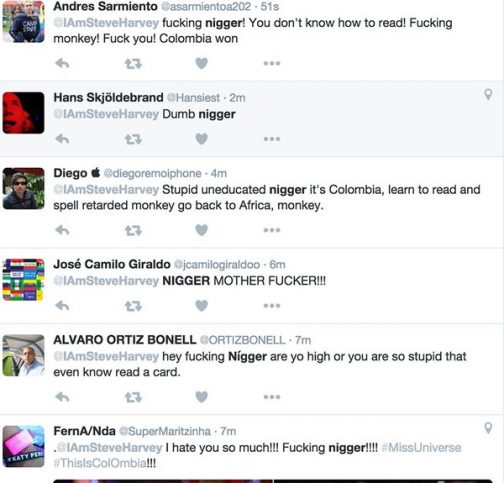 Si l'erreur de Steve Harvey est regrettable les réactions sont condamnables. Les Afro-Colombiens sont les habitants noirs de Colombie, descendants des esclaves venus d'Afrique pour servir de main d'œuvre aux conquistadors espagnols. Libérés en 1851, ils représentent aujourd'hui 10,5 % de la population totale du pays.
I'd like to apologize wholeheartedly to Miss Colombia & Miss Philippines for my huge mistake. I feel terrible.

— Steve Harvey (@IAmSteveHarvey) 21 Décembre 2015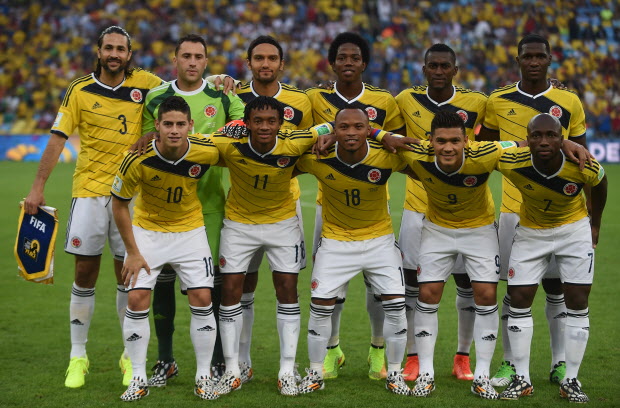 Colombia, your racism is showing. We need to check on the Afro-Colombians in the morning

— Fresh Jamaican Petty (@TheRealDanik) 21 Décembre 2015
Yeah it was an inexcusable mistake, but ya'll just HAD to take the racism route, Colombia?

— Ms. Ann Thrope (@ladyvenoms) 21 Décembre 2015
This card is arranged terribly. I didn't even see Ms. Universe at the bottom at first. pic.twitter.com/p3ZvLAGjyI

— Charlamagne Tha God (@cthagod) December 21, 2015
Nah Colombia, so a damn beauty pageant brought the racism right out ya huh?! Smh

— 2L (@oo_ash) 21 Décembre 2015
If u want sickening racism, make a mistake as a black man hosting a ridiculous pageant & misspell Colombia & Philippines. #MissUniverse2015

— They call me Ben (@Ben_in_yeg) 21 Décembre 2015