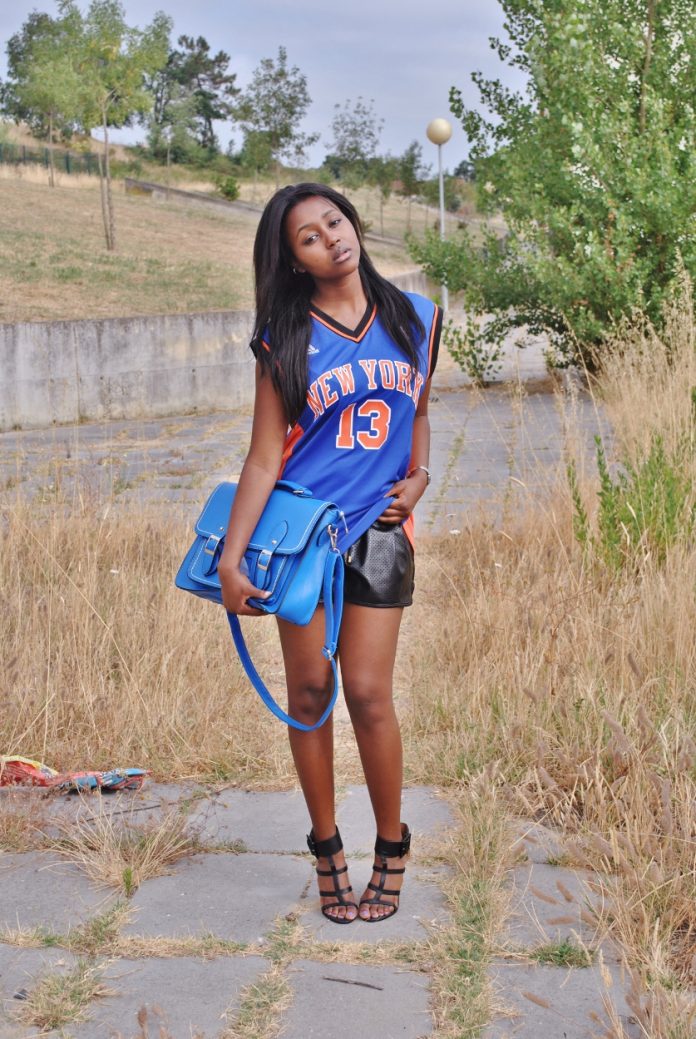 Zoom on the Portuguese fashion blogger Muny, from the blog Muny's Fashion Fanatique!

Hi, could you introduce you to our readers ?
I love streetstyle, it really inspires me! Therefore around a year ago I decided to create Muny'sFashionFanatique! Muny is my name and since I'm a fashion fanatic I decided to come wih this name for the blog! I'm a full time student now living in Portugal, but blogging has been my official part time hobby because it's just something that I really love doing and something that I can potentially relate myself doing in the future! I think everyone has their personal style, I identify my style as a tomboy streetchic! Love pairing up different types of clohing and piece it together into one style! Love the edginess that one odd item can bring into a whole outfit, thats why my style is at times described as daring but yet classic!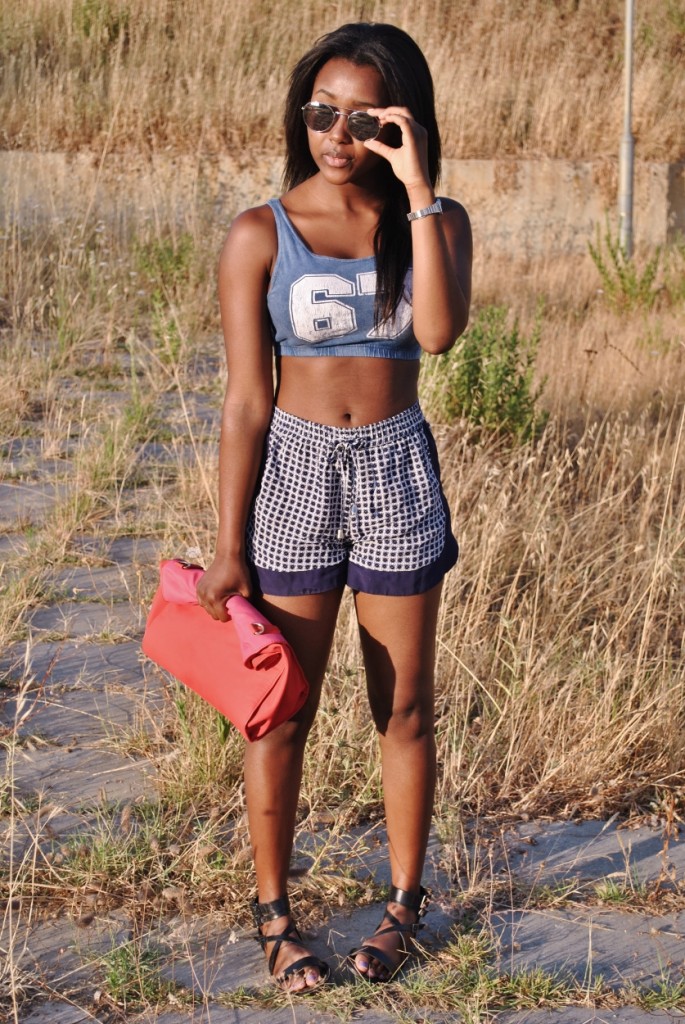 Roll Clutch Bag- Zara | Denim Vest- Levi's (boyfriend's) | Shorts- Primark | Crop Top- Primark | Gladiator flats-Zara | Sunglasses- H&M
Could you give us 3 inevitable fashion shops where you live?
Around here in Lisbon there are three shops I really can't live without, which are Zara, H&M and some local vintage shops, which are my favorite because you can find unique and yet fairly cheap clothes.They are little vintage shops right in the heart of Lisbon in Chiado most precisely in Garret Street.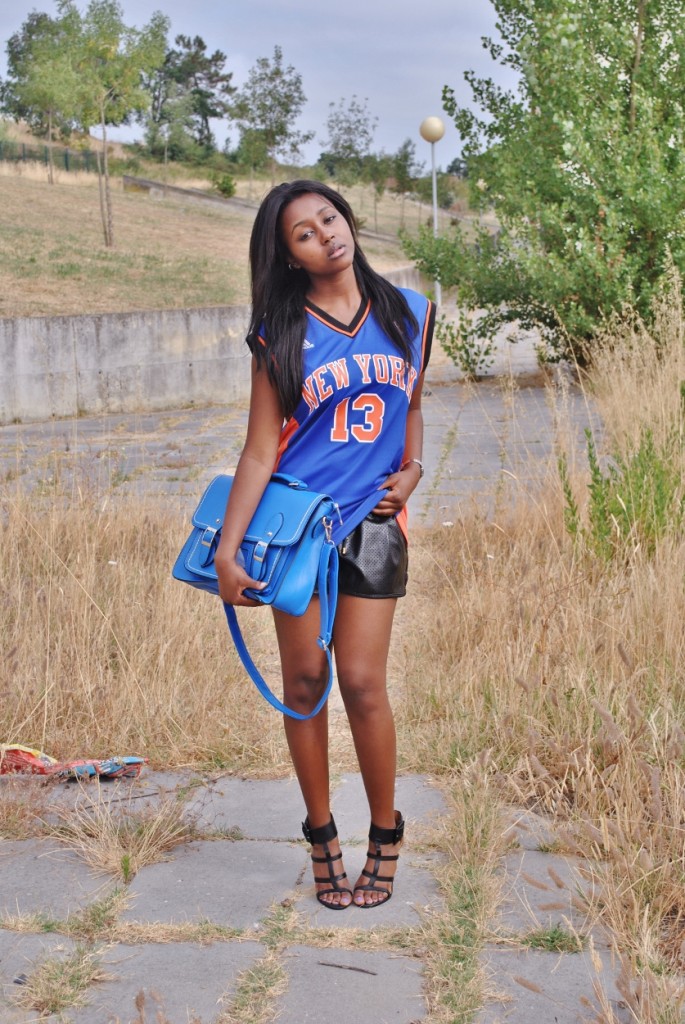 New York Knicks Jersey- Freeport (boyfriend's) | Sports Shorts- River Island | c/o Satchel- La Moda | Sandals- Primark
What was the latest newsworthy fashion blog you find out?
I love going through streetstyle blogs because it not only inspires me but it also gives me insight into new things in the fashion world! Recently the most stylish and newsworthy fashion blog I came across was Song of Style!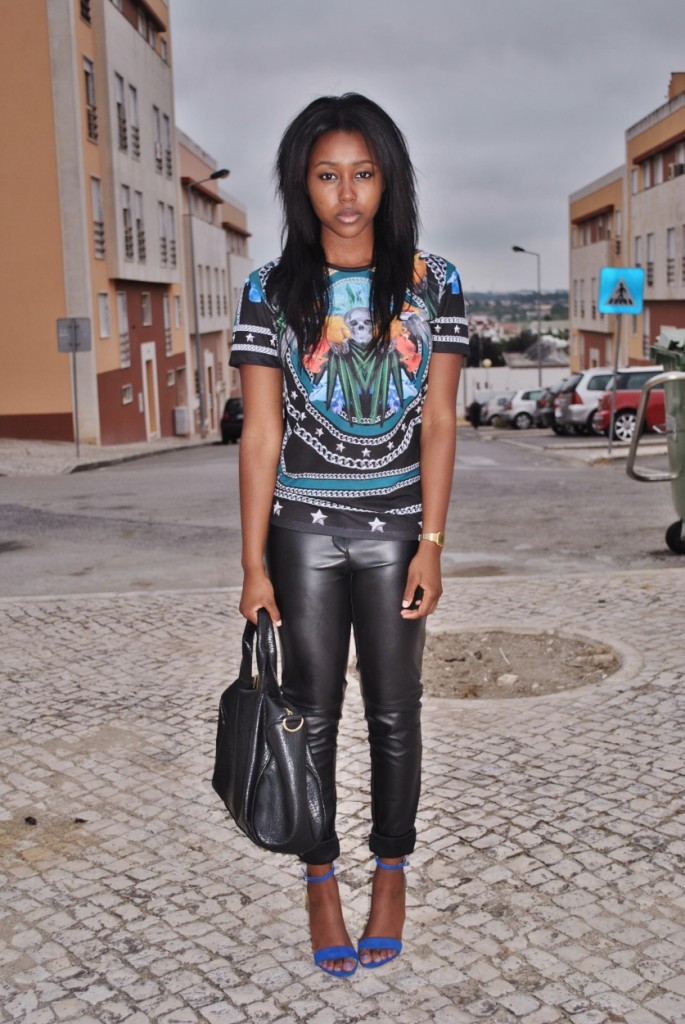 T-shirt- ZARA Men | Leather Pants- H&M | Sandals- Zara | Alexander Wang Lookalike Studded Tote- eBay
Let say you could change something in the fashion industry, what would it be?
Lately the fashion insustry has given so many exposure and oportunties to humble fashion bloggers and If I could change something in the fashion industry it would be nothing at the moment, because I am soon going to be a journalism student and I belive that the people's voice and in this case style should always speak louder than the usual and I see that happening in the fashion industry and that is a great example of how you can succeed in this industry without having to be famous or buy expensive clothes in order to represent what you are or what you love doing!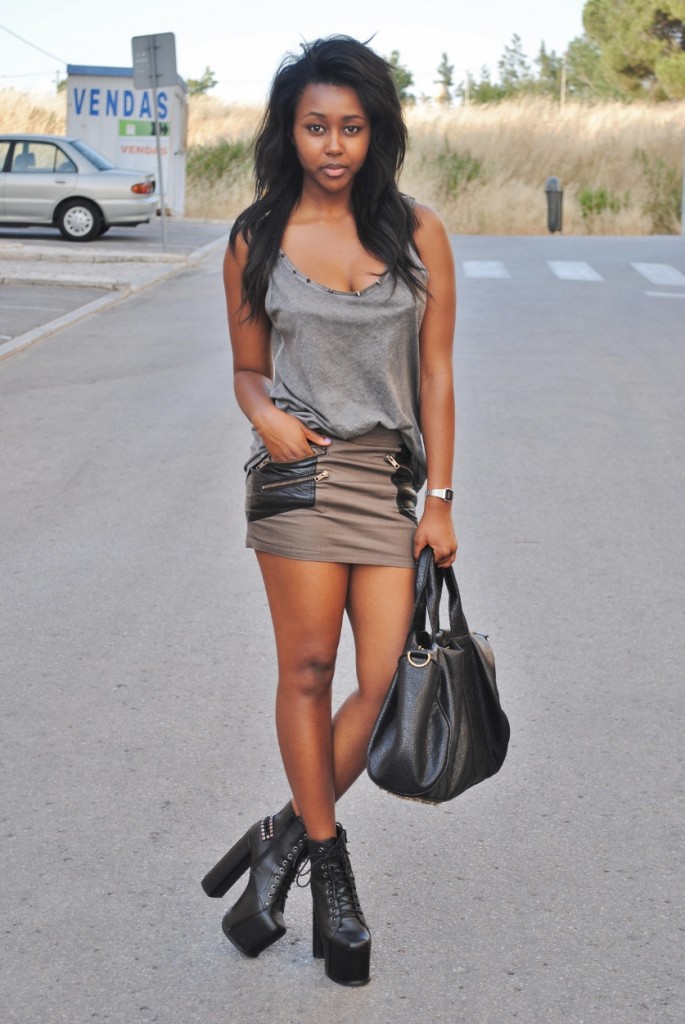 Spiked Collar Top- ZARA | Leather Pocket Skirt- H&M (old) | Platform Boots- Missguided | Alexander Wang Lookalike Tote- eBay
If I say "afro inspiration" what would you reply? 
If you say to me afro inspiration, I say the nature of all creations fashion wise and most definately style wise! My african roots are crucial for me in terms of inspiration to what I do and wear daily!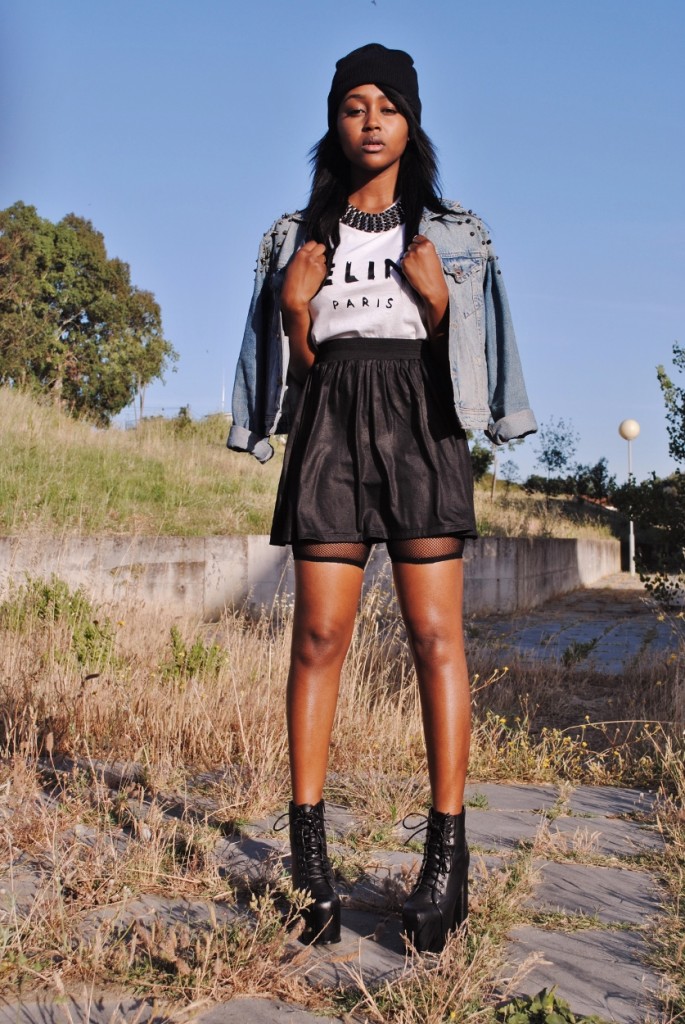 Fishnet Top- New Look (old) | Sports Shorts- River Island | Shoes- Primark | Snapback- New Era (boyfriend's)
To contact her :
Blog : http://munyfashionfanatique.blogspot.co.uk/ / Facebook : Muny Fashionfanatique/ Twitter : @FashionFanatiqe/ Instagram : @munyfashionfanatique/ Mail : munyfashionfanatique@hotmail.com