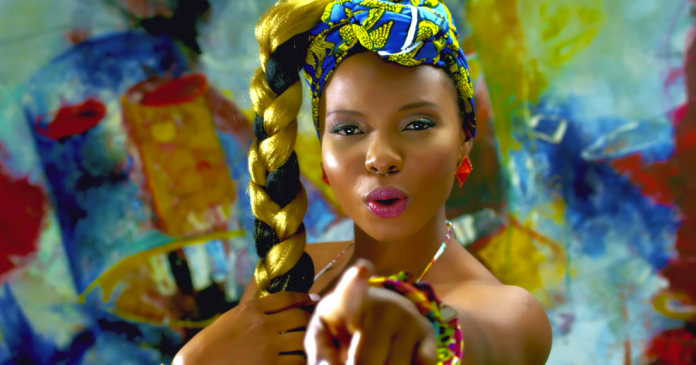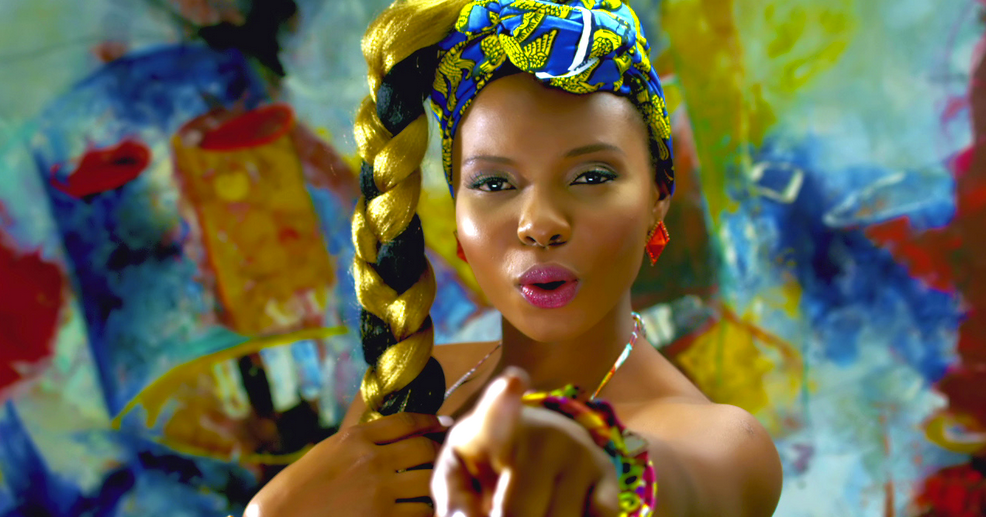 Listen to Various Nigerian Music release this fall 2014
Cynthia Morgan – I'm Taken [Official Video]
Months after the release of the audio, Naija Dancehall queen, Cynthia Morgan teams up with maverick video director, Clarence Peters to create the video to her mega jam, "I'm Taken".
A video full of energy and beautiful scenes you won't find in your contemporary Nigerian music video, Cynthia Morgan wastes no time in showing in her own unique style her sassy, crazy and daring personality.
Yemi Alade – Kissing (Official Video)
Talented songstress, Yemi Alade has released the video for her popular hit 'Kissing'. The video was shot in London and was produced by Sesan. Enjoy…
Slyde – Banana Remix [Official Video] ft. Timaya
As a quick sequel to the remix that dropped a few days ago, the "Banana" hit maker, Slyde, releases the video for that remix. With a feature from one of Nigeria's longtime hit makers, Timaya already on the track, the Brooklyn Planet artiste also secured the services of popular video director, Unlimited LA to create this smash video.
Characterized by a flurry of pretty girls in different attires swaying to the rhythm of the song, the video is one bound to keep you hooked.
Waje – No Be You [Official Video]
Waje releases the video to "No Be You", one of the tracks off her "Words Aren't Just Enough" album. The song, produced by talented Nigerian music producer Cobhams, is an intense track in which you can feel the energy the artiste puts into this particular piece.
The video, directed by Filmboy, is a brief description of what happens when two lovers who make it through a fight, encounter something stronger than what any of them planned. Also worth a mention is the fact that this track is the official song for Access Bank's women empowerment scheme, "W". With a sad, emotional feel to it, "No Be You" video is sure to touch you in places only a few songs can.
DJ JIMMY JATT – E To Beh ft. Banky W, Phyno
From one of Nigeria's veteran music icons, DJ Jimmy Jatt, comes this amazing video to one of the songs off his recently released album, "The Industry: Volume 1" E Toh Beh.
Featuring Banky W and current ibo rap sensation, Phyno, the video is nothing short of what you'd expect to see in a DJ Jimmy Jatt flick. Directed by Unlimited L.A, the video is a series of black and white pictures typical of an afropop video which you'd want to see again and again.
Iyanya – Mr Oreo [Official Video]
After weeks of anticipation and intense expectation, Triple MG front-line artiste, Iyanya, releases the video to his banging hit track "Mr Oreo".
One of the tracks off the Triple MG album, "Mr Oreo" was produced in-house by Selebobo the official MMMG producer. The video, directed by Mega Boi, is a compilation of pictures with a seductive, flirty feel to it, just as the song itself describes.
With a flurry of pretty, classy girls, flirting and swaying with Mr Oreo himself, the video is definitely worth the hype.
Olamide – Awon Goons Mi [Official Video]
YBNL rapper/hit maker, Olamide A.K.A "Badoo" releases the video to his smash hit, "Awon Goons Mi". The track itself is a 3-minute delivery of amazing Yoruba rap by the prolific wordsmith.
The video, directed by Unlimited L.A, features appearances from a host of popular faces in the Nigerian music industry.
Ranging from Do2tun, to Phyno, Phenom, Efa, Mo'Cheddah, Cynthia Morgan, Samklef, Alex, Reminisce, Pheelz, Viktoh, Lil Kesh, CDQ, Ketchup, YQ, DJ Enimoney to T-Black, the low-lighted video shows these faces, all dressed in black, repping as Badoo's goons.
Tidinz – Paa Cool [Official Video]
042's rising talent, Tidinz, releases his first official single titled "Paa Cool". "Paa Cool" is a typical Afrobeat tune delivered with sick ibo rap lines by the highly talented artiste.
With Yung6ix making a feature on the track, the video directed by Adasa Cookey of Square Ball Visuals is nothing short of complementary of the song itself. With a gallery of pictures typical of a hiphop video, the video immediately strikes you as cool and mature.
EricMany – Baby Answer [Official Video]
Shortly after the release of his latest single, "Baby Answer", EricMany Entertainment's poster boy, Runtown hits the streets with the video to the track.
Directed by prolific cinematographer, Sesan, the video incorporates a series of pictures that tell a brief story of what happens when a young man walks up to a girl he fancies on the street.
From courtyard rock band scenes to beautiful roadside scenes, you've not seen anything like this video before.
RT – Calabash [Official Audio/Video]
Rudy Moses a.k.a RT is a half caste artist of Nigeria and UK descent. His Nigerian side kicks in as he drops "Calabash" an Afro Pop tune which will keep you on your feet.
2Shotz – In My Room [Official Video] ft. Ruffcoin
The official video to 2Shotz's massive hit "In My Room", finally drops. Directed by Avalon Okpe of TokinDrumz Pictures, the video is nothing but a pictorial description of what the song itself is about; wealth and seduction.
With M.I making a cameo appearance in which he plays his part in a brief Poker flick that sees him lose a bet to 2Shotz, the video immediately strikes you as one that is mature and cool.
Also worth a mention is the appearance from Sojay and of course, Ruffcoin who was featured on the track.
D-Large – Dance For Me [Official Video]
Here's the official video to D-Large's freshly released track, "Dance For Me". The video features some nice dance scenes that would get you grooving to the beat.
Directed by Catalyst of the 35170 Company, D-Large who is also the boss of Large Entertainment, teams up with Cashson, who did a marvelous job on the chorus of the song.
Here's the video to one of the tracks from Triple MG's mega hit album, "The Evolution". The song, performed by Selebobo is all about the most recent craze in town, the "Selfie" craze.
Selebobo – Selfie [Official Video]
The video paints a description of what the Selfie trend is all about. From scenes of Selebobo starting his day with a selfie shot to various people in different places engaging in the brief comedy.
Directed by Matt Max, the video also has appearances from each member of the Triple MG crew, each adding credence to the story behind the video.
SH – NMSP [Official Video]
Murph Records' artiste, SH, announces himself on the music stage with a sizzling banger titled 'NMSP'. Acronym for 'Na Money Sure Pass', 'NMSP' is an Afro-hiphop tune with video clips showing the rapper frolicking with beautiful girls, stacks of dollars and fast cars.
With lyrics delivered in Yoruba and a video directed by the ever reliable Paul Gambit, this song is off the chains.