Peter and Paul Okoye, popularly known as P-Square, has released a new single Personally.
According to Tade Makinde the video is part of P-Square's effort to honour the late Michael Jackson. The music icon who had immense influence on their music career.
Personally + Professionally + Additionally + Physically + Radically + Emotionally + Psychologically + Biologically + Sexually + Dramatically + Exceptionally + Spiritually + Drastically + Magically + Internationally + Habatically = P. SQUARELY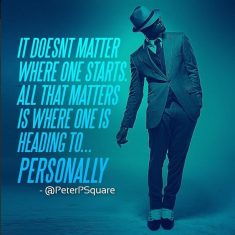 P-Square are a Nigerian R&B duo composed of identical twin brothers Peter and Paul Okoye.They produce and release their albums through Square Records. In December 2011, they signed a record deal with Akon's Konvict Muzik label. In May 2012, they signed a record distribution deal with Universal Music South Africa.