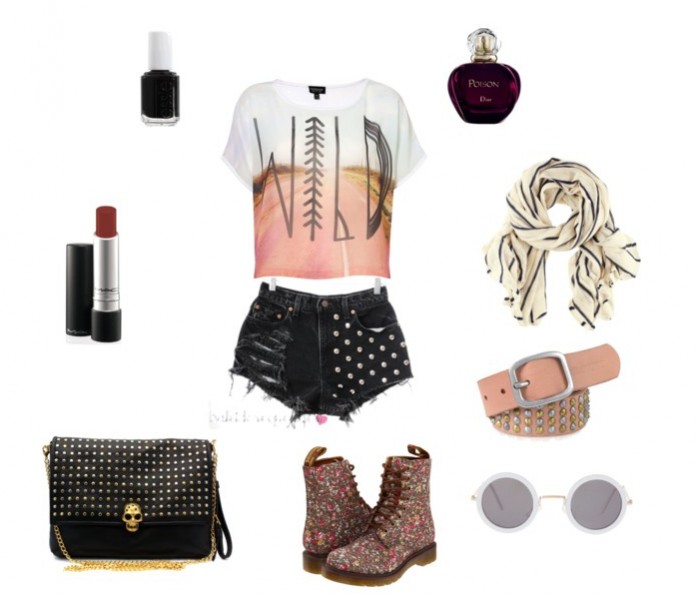 Comment porter la tendance rock (un peu) ?
Car le temps est venu de faire ressortir l'esprit rock qui sommeille en nous, qu'on féminise avec des tons pastels (et oui, toujours on n'y échappe pas!) et des fleurs!
How to dress in rocker (kinda) ?
Time has come to bring out the rock spirit that lies within us, that with feminine pastels (and yes, we still can not escape it!) And flowers!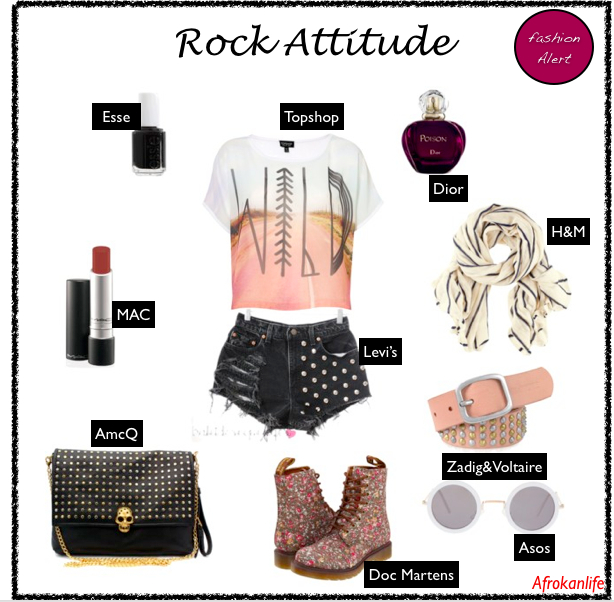 Les marques présentées / Brand listing  : 
Vernis : Esse
Rouge à lèvres  : MAC
Sac : Alexander McQueen
T-Shirt : Topshop
Short : Levi's
Boots : Doc Martens
Parfum : Dior
Foulard : H&M
Ceinture : Zadig&Volaire
Lunettes : Asos
Nail Polish : Esse
Lipstick: MAC
Bag: Alexander McQueen
T-Shirt: Topshop
Short: Levi's
Boots: Doc Martens
Perfume: Dior
Scarf: H & M
Belt: Zadig & Volaire
Glasses: Asos
Alors ? Allez vous porter la tendance Rock ? Dites moi ce que vous en pensez dans la section commentaire ou bien sur mon Twitter !