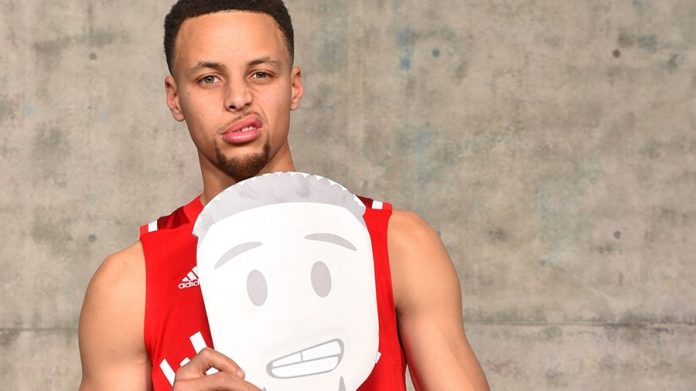 Stephen Curry vient de battre son propre record du nombre de 3 points en une saison (288) dans un match face aux rivaux de Oklahoma City. Il lui reste 24 matchs.
when you drop 46 points, break the season 3PT record, tie the record for 3s in a game & hit a 35-footer to win in OT pic.twitter.com/Sn52EOddIK

— GoldenStateWarriors (@warriors) 28 février 2016
Le meneur des Golden States Warriors est sur une autre planète. Il détient les 3 premières positions au classement. Et avec 5,14 tirs réussis par match sa saison 2015-16 s'envole des sommets inimaginables.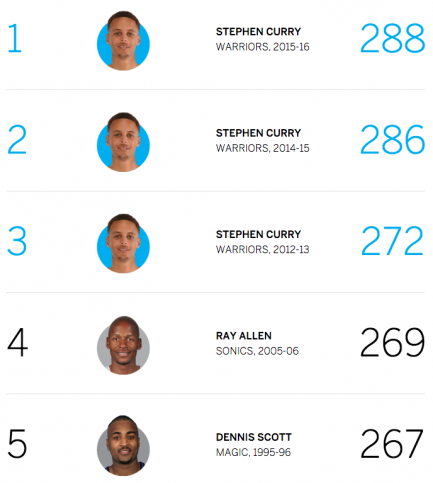 Ce qui rend Stephen Curry extraordinaire et virtuellement injouable pour ses adversaires sont la diversité de ses tirs. Il est à l'aise partout. Et à des distances improbables comme son tir face à Indiana.
Stephen Curry n'a besoin de personne avec 170 de ses tirs sans passes reçues au préalable. Il peut dribbler avant (46% de ses tirs), décocher à la vitesse de l'éclair (52% en moins de 2sec), ou bien vous faire mal devant votre public (64% de tirs réussis à l'extérieur).
De meilleur shooteur à meilleur joueur il y'a un écart que Stephen Curry enjambe à grands pas. Il mène les Warriors vers une saison historique chassant le record de 72 victoires des 1995-96.
Vous regardez un joueur dont le principal adversaire est lui-même. Faites comme Lebron James, profitez du moment.
@StephenCurry30 needs to stop it man!! He's ridiculous man! Never before seen someone like him in the history of ball!

— LeBron James (@KingJames) 28 février 2016