Growing up the daughter of a minister and a professional racecar driver (Bobby Norfleet) Tia Norfleet could be The First African-American Woman In NASCAR ?
Tia Norfleet is used to breaking barriers. She's used to being overlooked, and she well knows the low odds and risks involved. None of this matters though. Racing … is her life. Female drivers are rare enough, but an African-American as well? It's never been done.
NASCAR's Managing Director of Corporate Communications is Ramsey Poston. While he remains eager for Tia to help diversify the sport, he's also realistic of the challenges and pitfalls that she — like any young prospect — will surely face.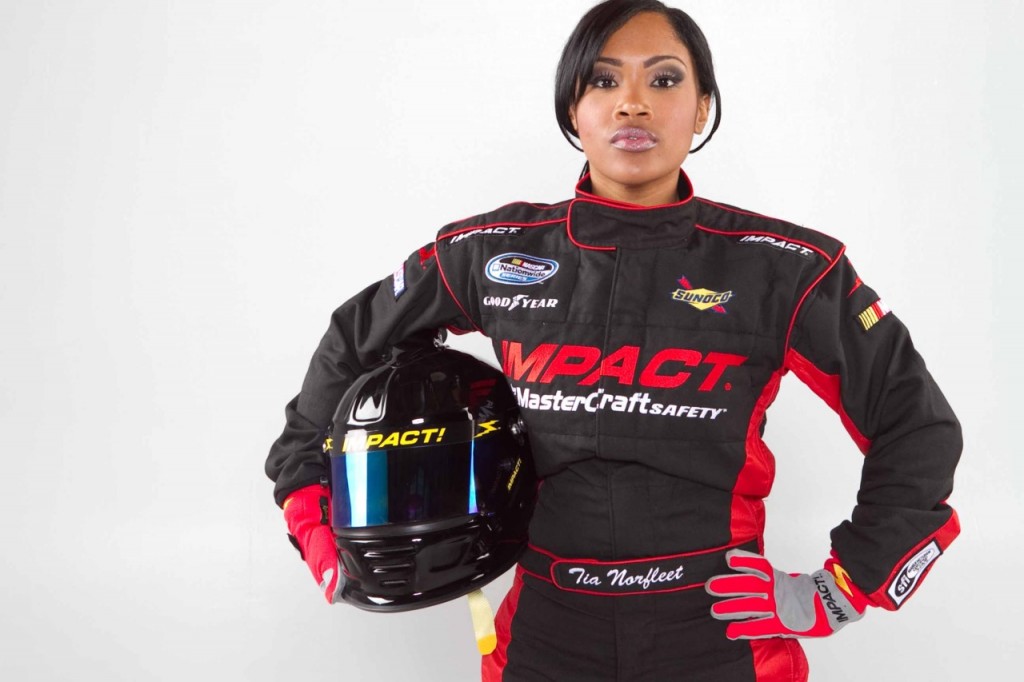 "The chances of success for any driver are always tough. These are the best drivers in the world. It's like any other professional sport."
Poston however, is also cognizant of a key and distinct advantage Tia has.
"When you grow up in the sport and you have the guidance and tutelage of a father figure to explain to you the right path to take for success, than it's always helpful."
While Tia has learned to live in the moment, she realizes the implications of her career and will stop at nothing to earn her NASCAR stripes. Even though she's the only black female in the sport, she doesn't hesitate. In fact, she accelerates.
"I like to hang in there with the guys," she says eagerly. "I really love to compete. At that moment [when I was 14], when my adrenaline was rushing and I was just so into it I realized that this is something I could actually do for free."
Racing, after all, is her destiny.