Are you successful? As successful as you could or should be? 

Learn to adapt to succeed through the KobeSystem.
And then where do you go from the top? You go over the top. The Kobe System : Success for the Successful.
Results-oriented philosophy on how to adapt to succeed. You're Welcome.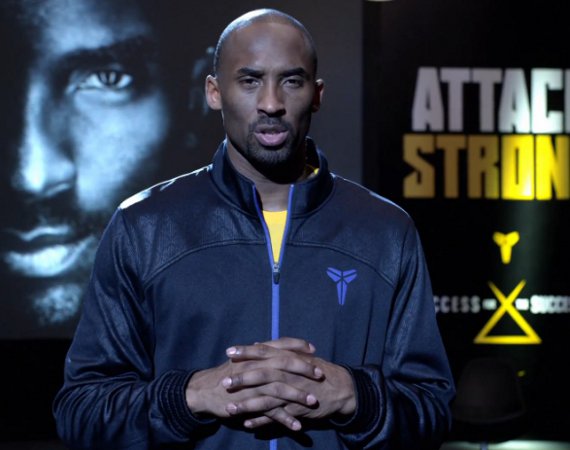 Avez-vous réussi? Avez-vous autant de succès que vous pouvez ou devez? Apprenez à vous adapter au succès grâce au KobeSystem.
Et puis, que faites vous une fois au sommet? Vous allez plus haut. Le #KobeSystem : Succès pour la réussite.
Une philosophie axée sur les résultats sur la façon de s'adapter à réussir. Vous êtes les bienvenus.
NIKE: #KOBESYSTEM – LEVEL 1 SUCCESS
NIKE: #KOBESYSTEM – LEVEL 2 ADAPTATION
NIKE: #KOBESYSTEM – LEVEL 3 PERCEPTION
NIKE: #KOBESYSTEM – LEVEL 4 EXPLOSION
NIKE: #KOBESYSTEM: LEVEL 5 DOMINATION
NIKE: #KOBESYSTEM: LEVEL 6 BEASTION
NIKE: #KOBESYSTEM – LEVEL 7 SUCCESS AT SUCCESS