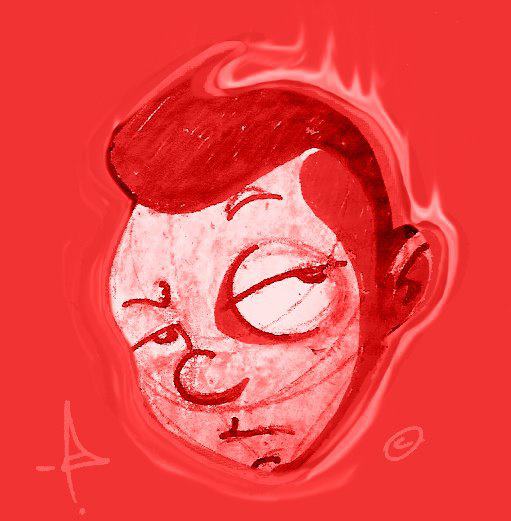 Projecteur sur Nicci La BD, une création de Eric EP.
"NICCI est un garçon de 9 ans, il vit dans une famille catholique PLUS OU MOINS stricte MAIS rejete tout ce qui regarde la religion. C'est le quotidien d'un garçon simple aux pensées complexes" ERIC EP.
Drôle et intelligent.
---
"NICCI IS 9 YEARS OLDS, HE LIVES IN A MORE OR LESS STRICT CATHOLIC HOUSEHOLD BUT REJECT EVERYTHING THAT HAS ANYTHING TO DO WITH RELIGION. THE DAY TO DAY LIFE OF A SIMPLE BOY WITH COMPLICATED THOUGHTS" ERIC EP, creator.
FUNNY AND THOUGHTFUL.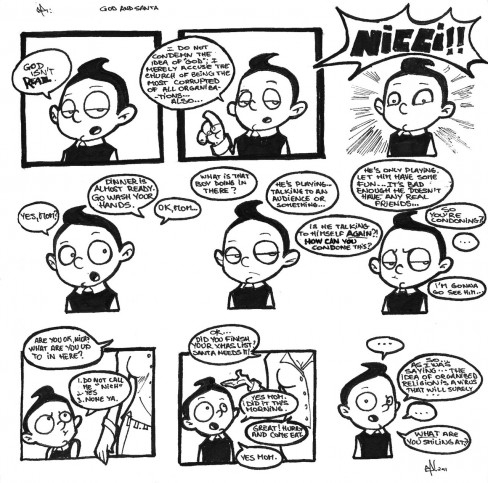 CREATOR OF NICCI ERIC EP IS A DIGITAL ARTIST.
WEBSITE : http://ericepote.deviantart.com/
FACEBOOK : http://www.facebook.com/niccionline
STAY CONNECTED FOR MORE CARTOONS.