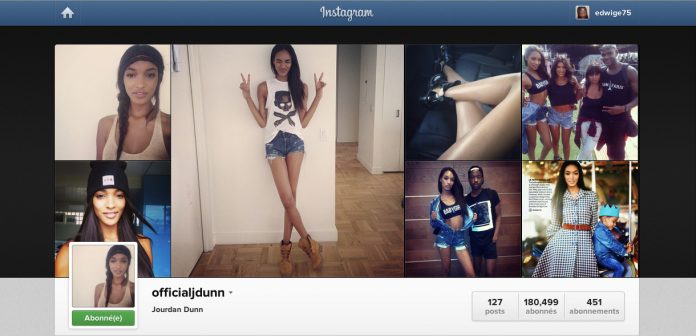 Elles sont belles, talentueuses, marrantes et globe-trotteuses, voici la liste des dix mannequins noires à avoir absolument dans son newsfeed Instagram!
They are beautiful, talented, funny and globetrotter, here is the liste of ten black models that you have to have on your Instagram news feed!
1. Jourdan Dunn (officialdunn)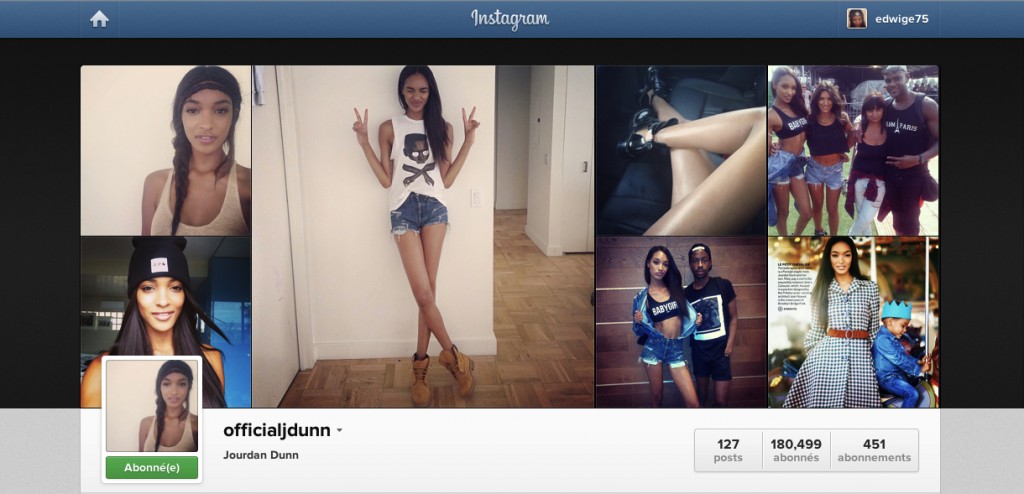 Pourquoi : On y voit ses voyages, ses fêtes de folie avec  ses copines mannequins ou encore son fils qui est mignon à croquer!
Why : Because we can see her travels, her crazy parties with her model friends and also her cute son!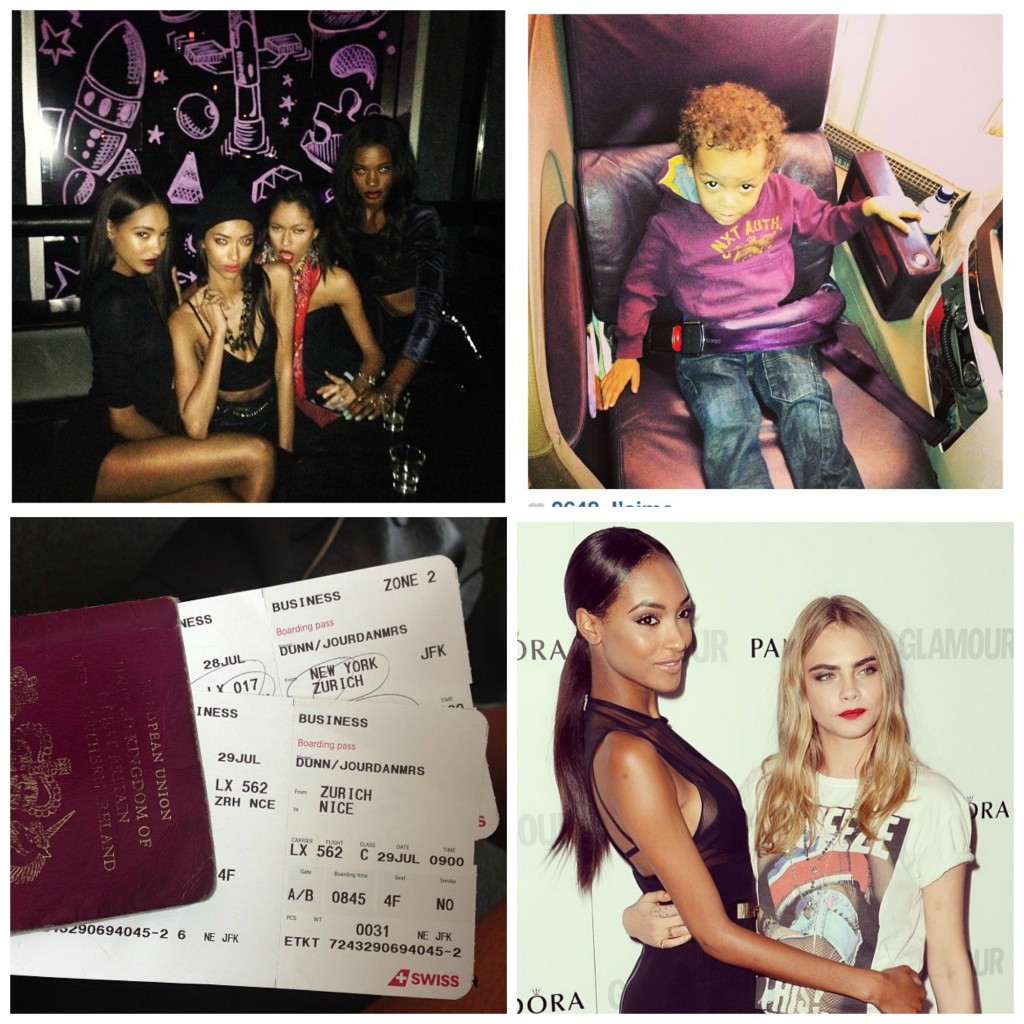 2. Chanel Iman (chaneliman)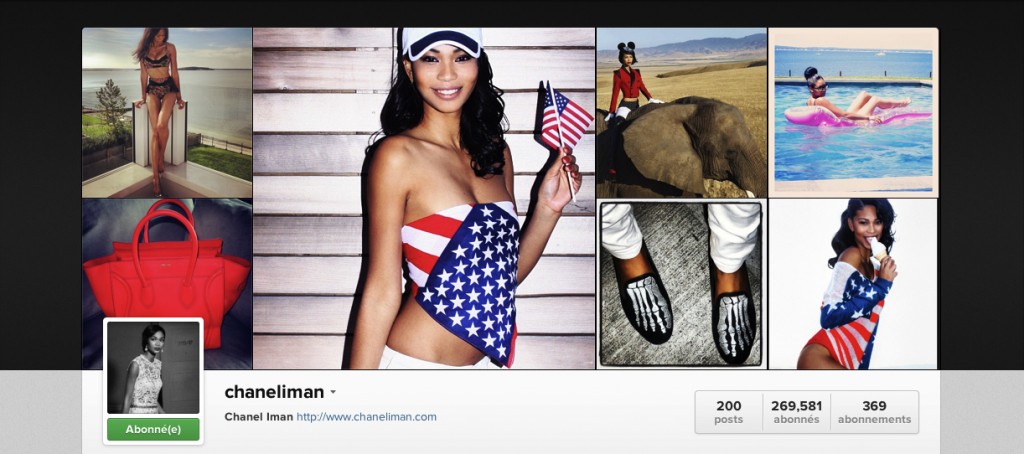 Pourquoi : La mannequin mi-afro-américain, mi-chinoise nous partage ses vacances, ses soirées tapis rouge ou encore ses derniers achats mode!
Why : The half afro-american half chinese model shares with us her holidays, her red carpet parties and her last fashion purchases!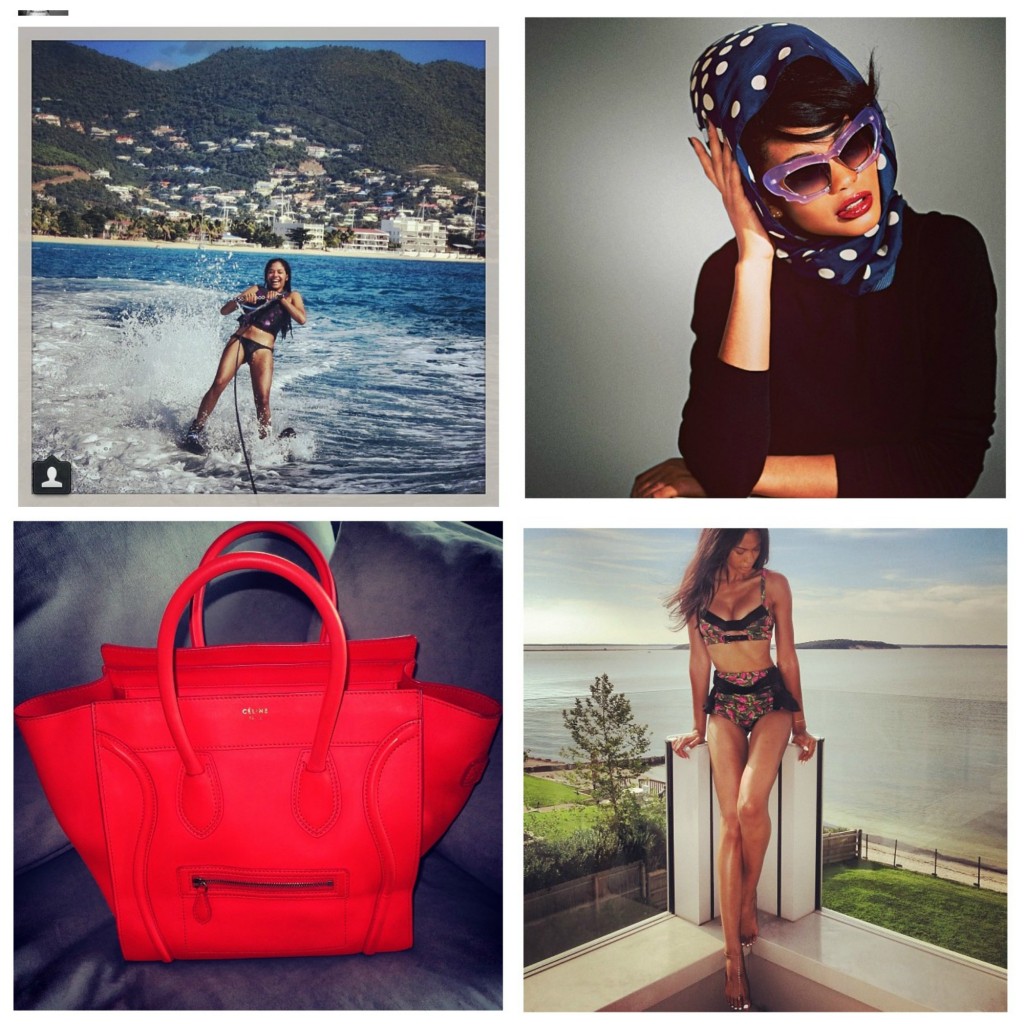 3. Liya Kebede (liyakebede)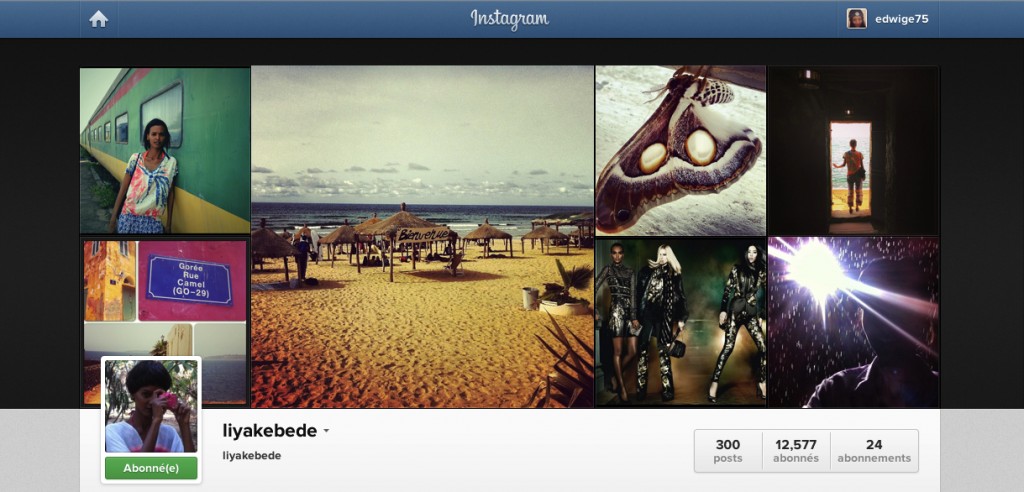 Pourquoi : Liya est actuellement au Sénégal et partage avec ses followers  toutes les beautés de ce pays! On y découvre également en exclusivité ses dernières couvertures de magazines!
Why : Liya is currently in Senegal and shares with her followers all the must-see of this country! We can also see in exclusivity her last magazines cover!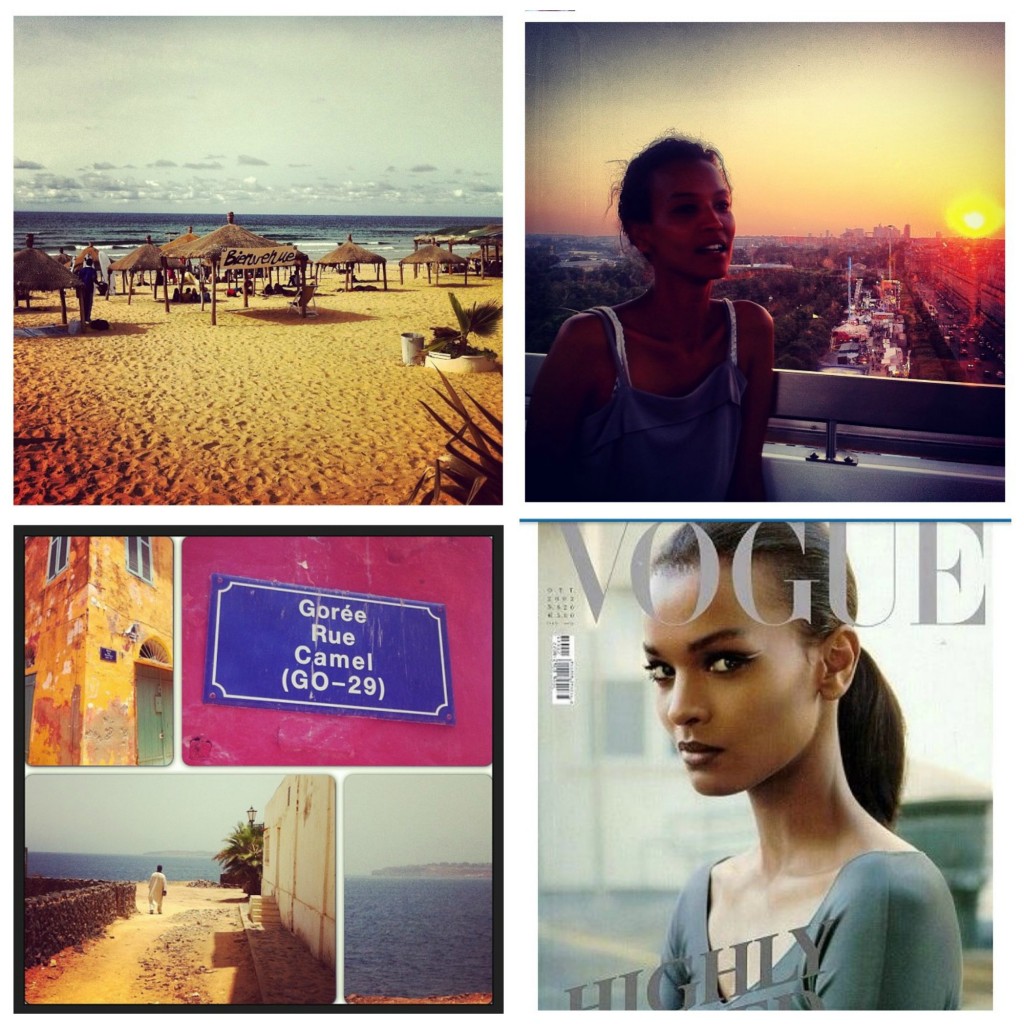 4. Joan Smalls (joansmalls)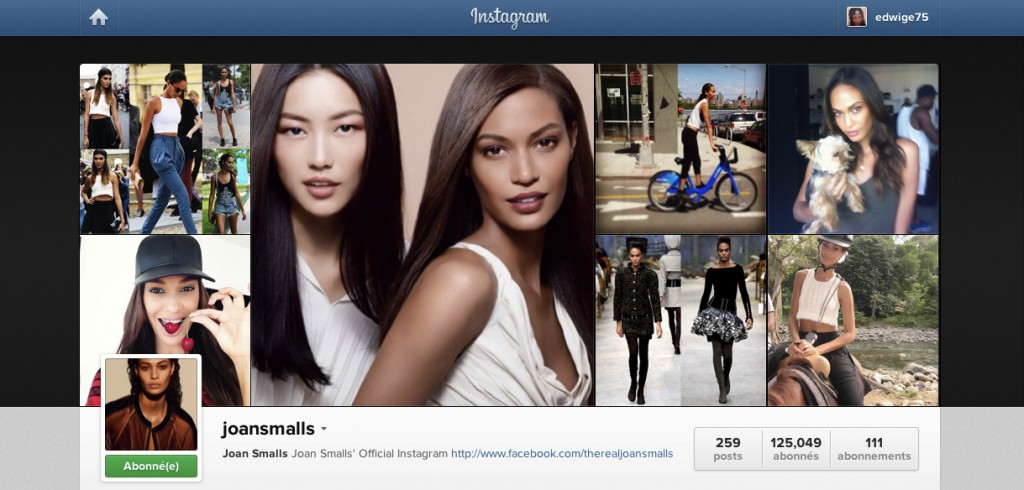 Pourquoi : Découvrir les derniers shootings et les dernières campagnes publicitaires de la mannequin portoricaine ainsi que sa vie de jet-seteuse!
Why : Discover the last shootings and ads of the Puerto Rican model and also her jet setter life!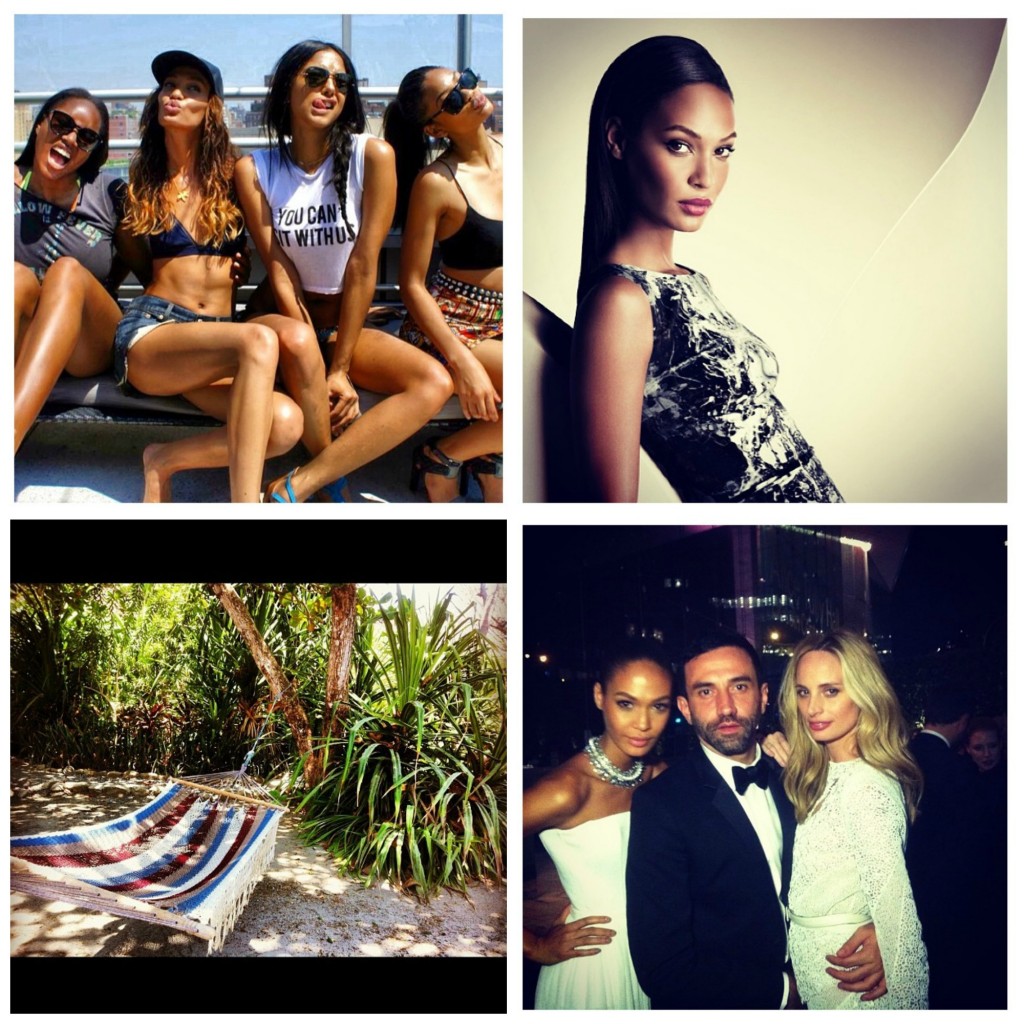 5. Ajak Denk (ajak_denk)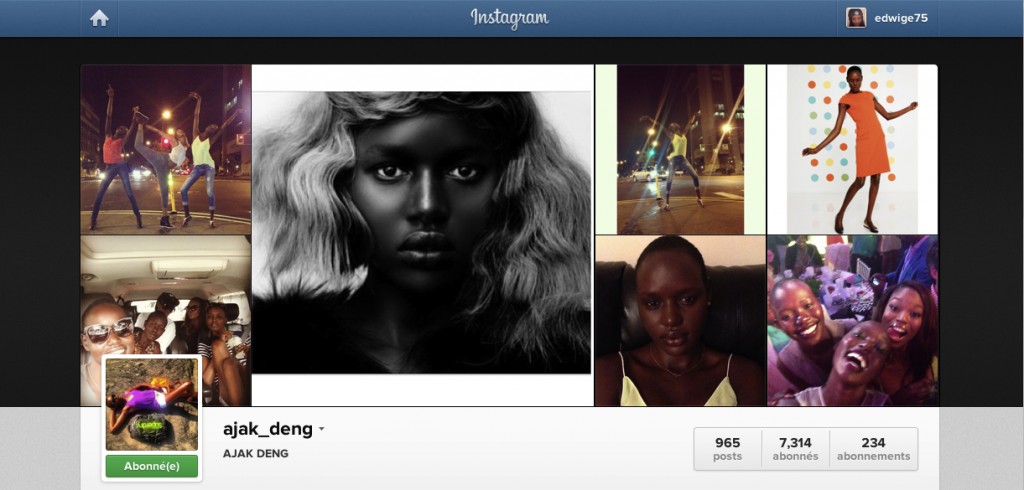 Pourquoi : On y découvre ses souvenirs d'enfance, ses premiers pas dans le métier et ses joies du quotidien!
Why : We learn about her childhood, her first step in the model industry and her happy daily moment!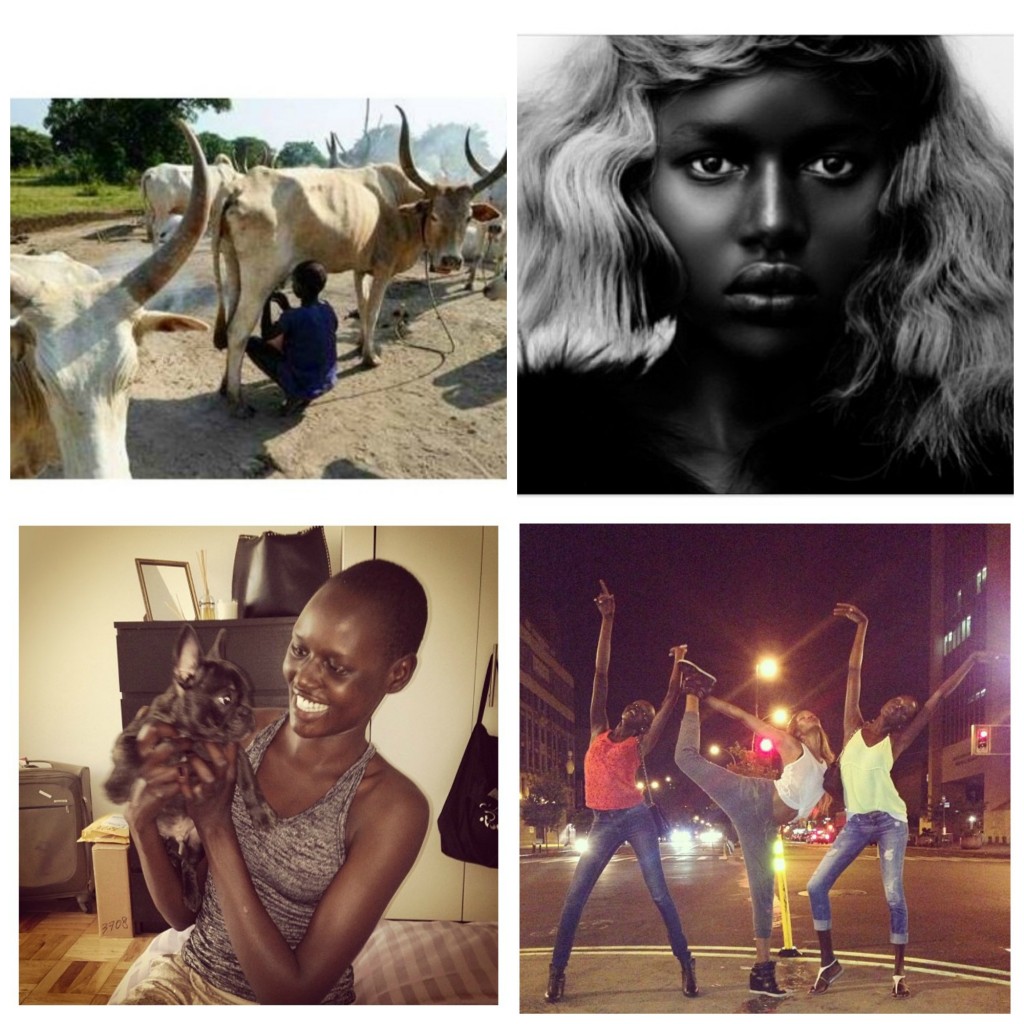 6. Anais Mali (realanaismali)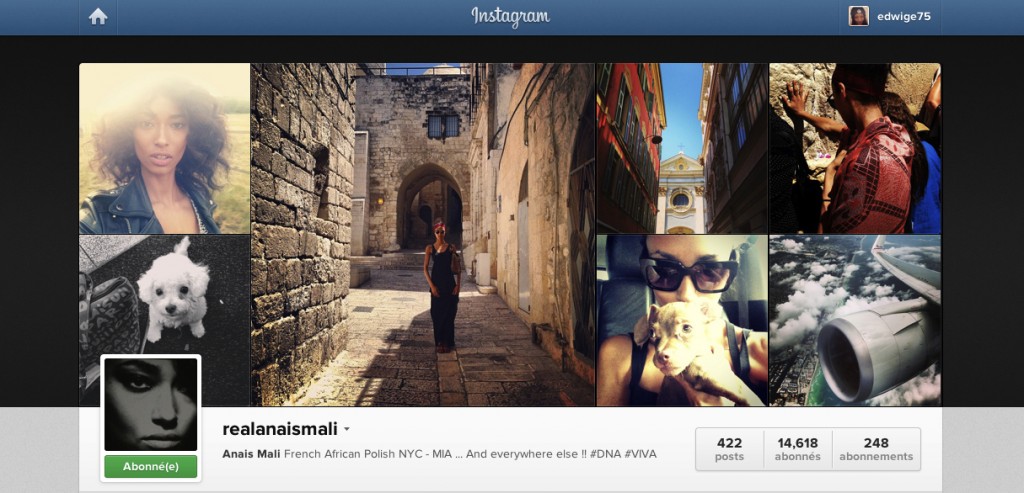 Pourquoi :La mannequin française mi-ivoirienne, mi-polonais est un globe-trotteuse (actuellement en Israel), party girl et un brin délurée!
Why : The half-Ivorian, half-Polish is a real globetrotter (she is actually in Israel), a party girl and she is a bit saucy! What esle!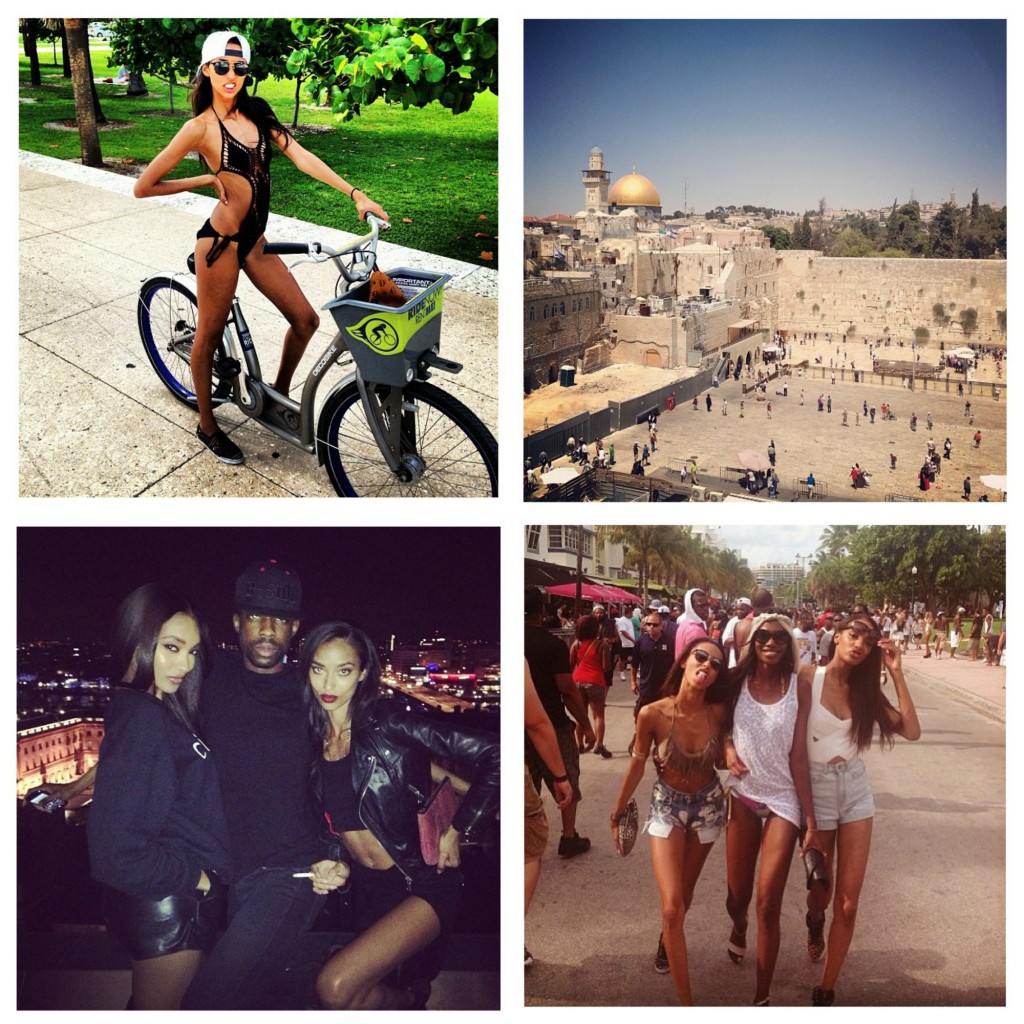 7. Selita Ebanks (selitaebanks)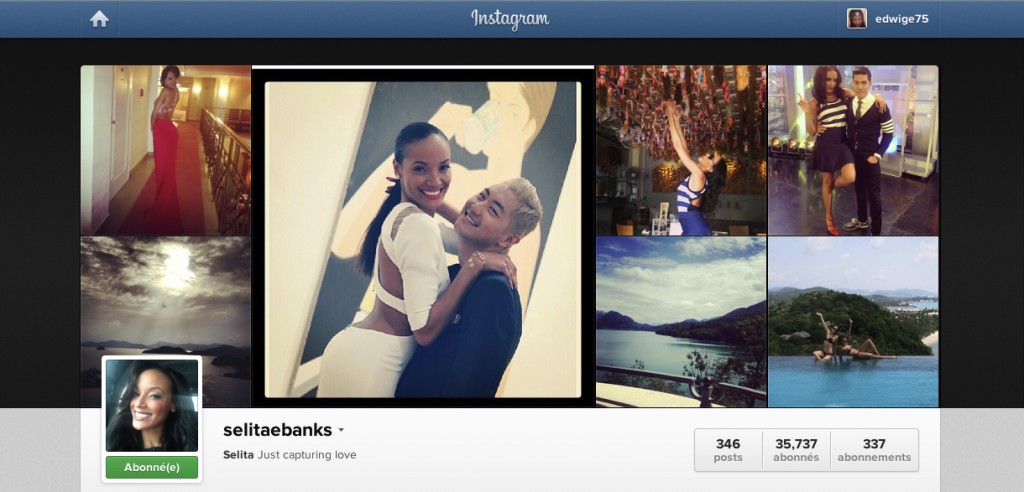 Pourquoi : On y découvre ses soirées tapis rouge, ses vacances de rêve et ses soirées!
Why : We can see her red carpets events, her dream holidays and her parties!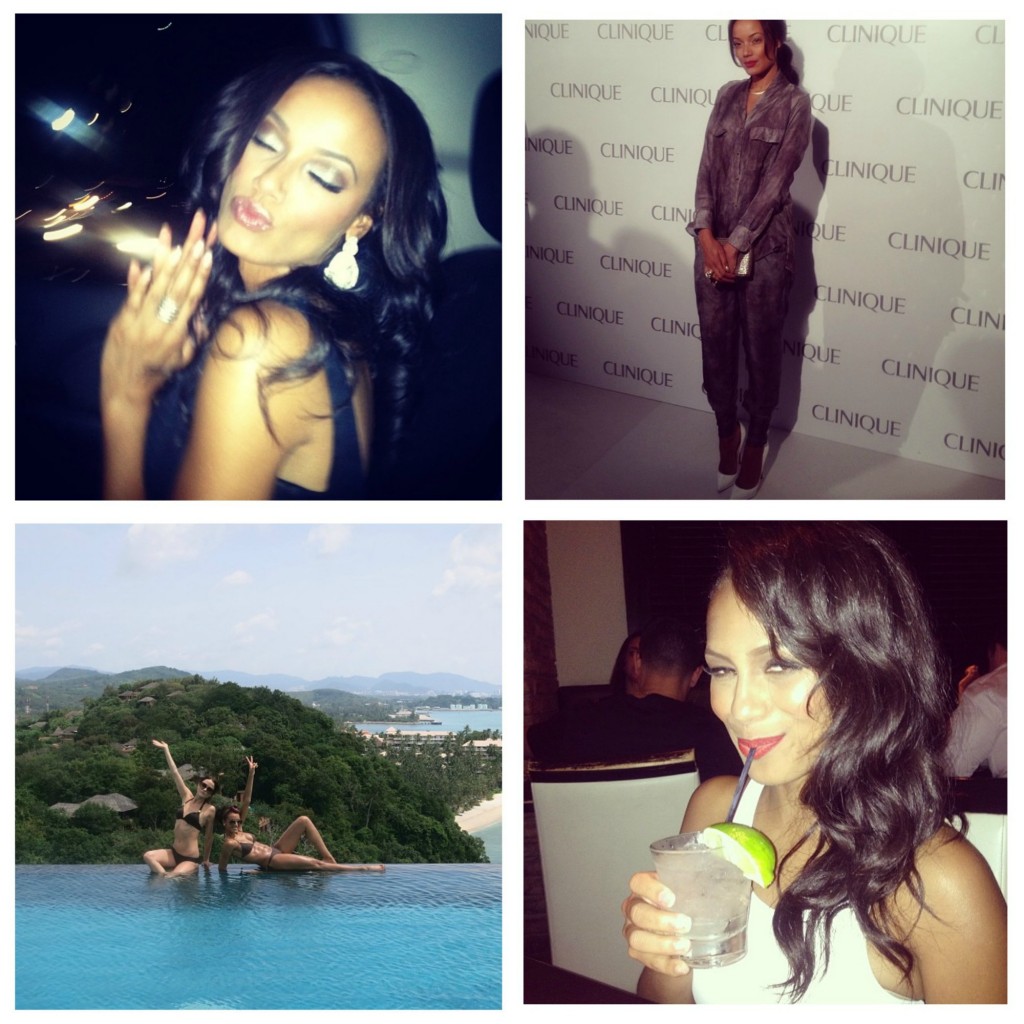 8. Sessilee Lopez (therealsessilee)
Pourquoi : La mannequin américaine partage son idylle, ses looks, ses coups de coeur culinaires et  ses shootings!
Why : The american model shares her romance, her fashion looks, her food crushs and her fashion shootings!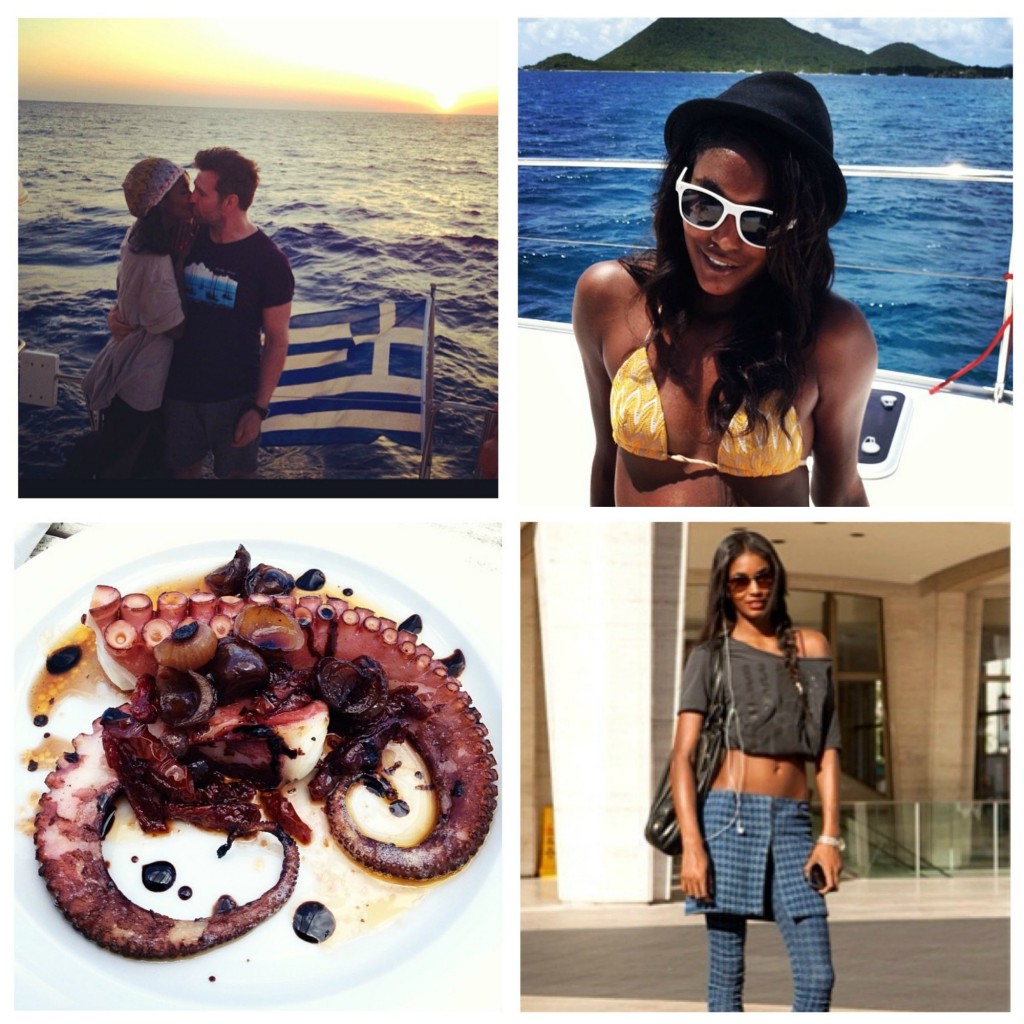 9. Cora Emmanuel (coraemmanuel)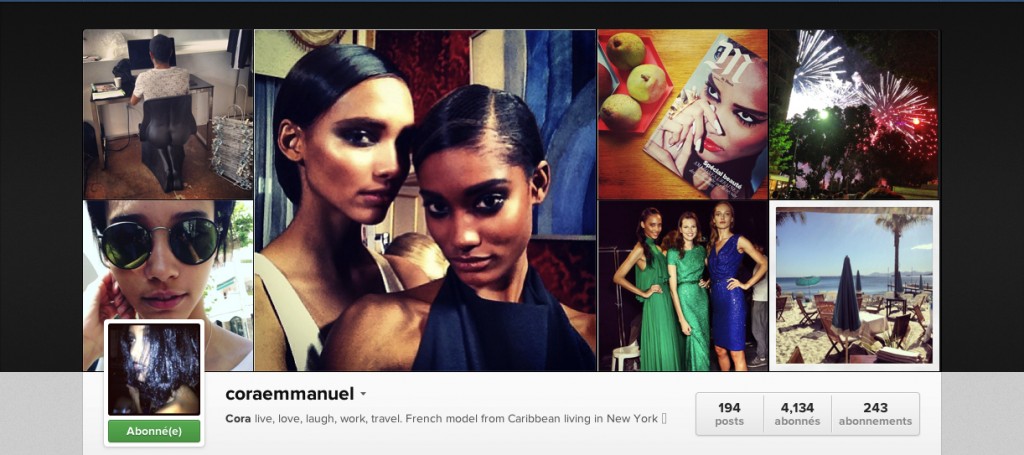 Pourquoi : La mannequin française fraichement installée à NYC partage sa vie backstage, ses derniers shootings et ses joies du quotidien!
Why : The french model now living in LYC shares with us her backstage life, her last fashion shootings and her happy daily moments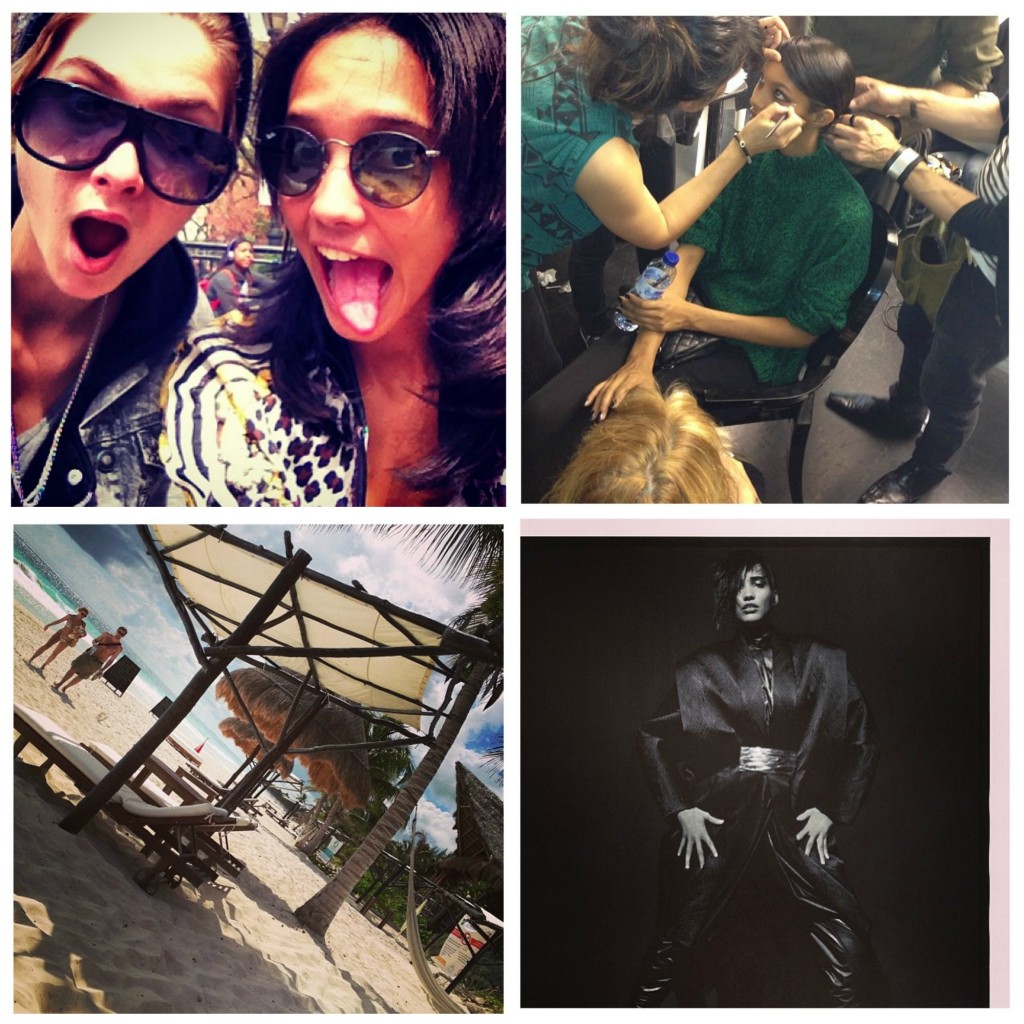 10. Jasmin Tookes (jastookes)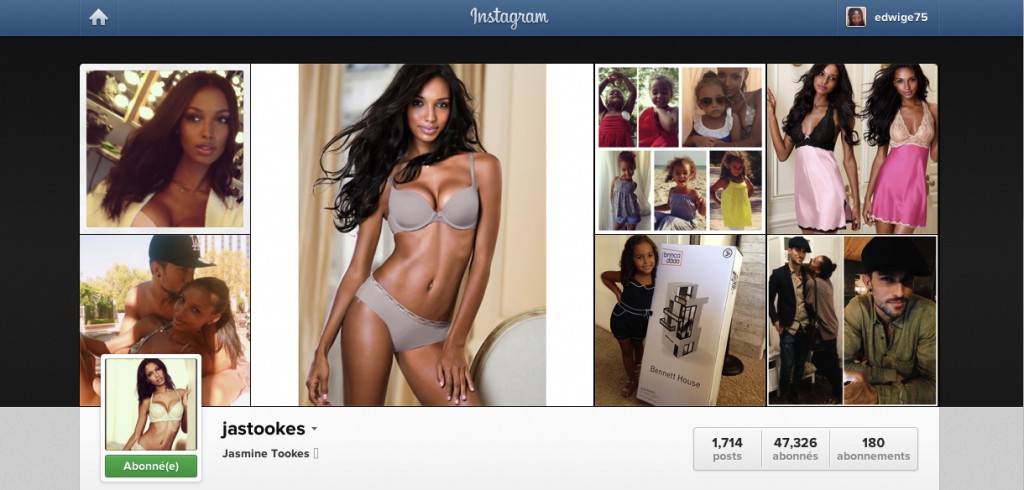 Pourquoi : L'ange de Victoria Secret nous partage son idylle, sa vie backstage, ses campagnes pour Victoria Secret et ses vacances de rêves!
Why : The Victoria Secret's angel shares with us her romance, her life backstage, her ad for Victoria Secret and her dream holidays!