3 Young Afro-Canadians writers you should know in 2013
Black people, in General, have been in Canada for over four centuries. Although they have been contributing greatly to Canadian cultural, social and political life, the literary offering has been quite limited in the past. Fortunately, black literature from the US was and is still widely available in Canada. Black people in the US have been very privileged unlike other members of the African Diaspora in terms of social exclusion in publishing and other spheres of life like sports, music…In a way, It seems odd but African Americans represent a much larger percentage of a larger nation and they have a long history of highlighting African American talent. Make no mistakes, challenges remain for the black people in the US. But this is a nation who produces the Maya Angelou, Toni Morison and Alice Walker of this world. Let's not forget that Canada also produces the likes of Malcolm Gladwell and Lawrence Hill. In Canada, the black writers who dominated the literary scene for the last twenty years originated mainly from Jamaica, Haiti, Barbados or the other Islands. This was to be expected since they are the first black communities who immigrate to Canada.  More recently, there has been an important inflow of migrants from the African countries. In case you didn't know, young Afro-Canadian writers are conquering the world of literature. You should know about or read these three authors in 2013:
1–Esi Edugyan, Half blood Blues, 343 pages, Published April 1st 2011 by Serpent's Tail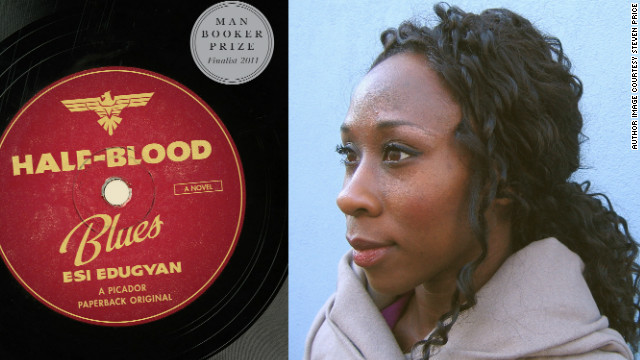 She is a 33 Ghanaian-born Canadian living in British Colombia. Half blood blues is her second novel and has won the 2011 Scotiabank Giller Prize, the 2012 Ethel Wilson Fiction Prize, the 2012 Anisfield-Wolf Book Award and many others. Her debut novel – The Second life of Samuel Tyne – was published in 2004 and critically acclaimed nationwide. Esi Edugyan studied at the University of Victoria in Canada and at the Johns Hopkins University in the US. She also held fellowships in the US, Scotland, Iceland, Germany, Hungary, Finland, Spain, and Belgium.
2-Yejide Kilanko, Daughters who walk the path, 329 pages, published April 10th 2012 by Penguin Canada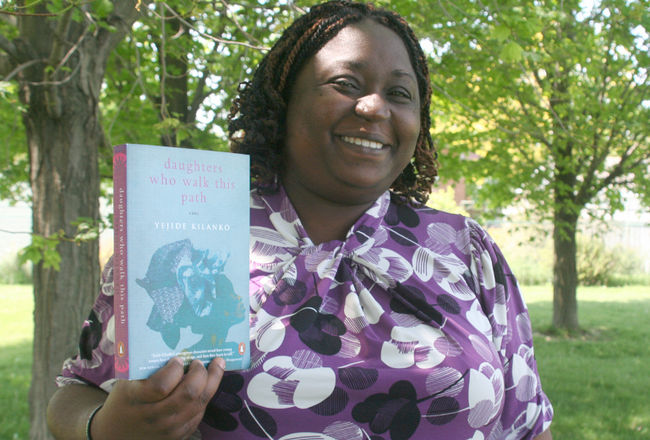 Yejide was born in October 1975 in Ibadan, south-western Nigeria. She is currently living in Chatham, Ontario with her family. Her novel was nominated as a top-ten pick for the Giller Prize's Readers Choice Award and for the Globe and Mail Reader's picks for best books of 2012. Yejide is currently working on her second novel
3-Ryad Assani-Razaki, La main d'Iman, 324 pages, Published August 22nd 2011 by Hexagone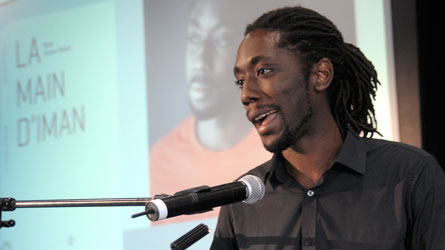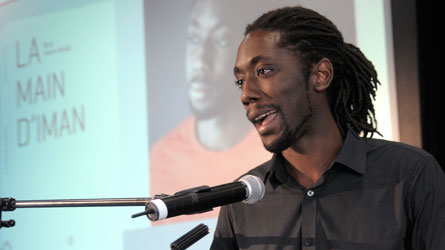 Ryad Assani-Razaki was born in Cotonou, Benin in 1981. He now lives in Toronto, where he works as an IT professional. He studied computer science at the University of North Carolina and obtained a Masters in Computer Science at the University of Montreal. «La main D'Iman» is his first novel and second published work. This novel was the 2011 winner of the Robert-Cliché prize, one the most prestigious Quebec literary prize.
---
This post was written by Ndéye séne Mbaye from Undertheneemtree
Undertheneemtree presentation : A blog about books on a multitude of subjects and Africa (politics, literature, fiction, biography, fashion, history and culture). And as Chinua Achebe rightly said "If you don't like someone's story write your own".
Follow them on twitter @undertheneemtre