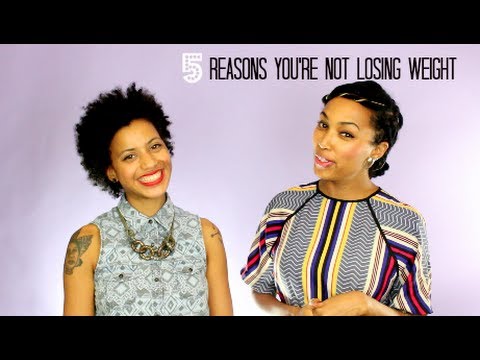 Savez-vous pourquoi vous ne perdez pas de poids ?
Combien d'entre vous sont d'accord pour dire que perdre du poids est une tâche difficile ? Bien sûr, les calories consommées doivent être inférieure à l'énergie dépensée, mais parfois il y'a plus à cette équation. Il est facile de faire des erreurs qui nous empêchent inconsciemment d'atteindre nos objectifs de perte de poids. Dans la dernière vidéo du Food Heaven Show sont abordés les 5 pièges courants dans lesquels beaucoup de gens tombent et ce que vous pouvez faire à ce sujet.
Food Heaven Made Easy avec Wendy & Jess est une série web dont la mission est d'apporter une cuisine saine à nos habitudes alimentaire. Le show est présenté par la Nutritionista Wendy Lopez et la diététiste Jessica Jones, qui détiennent chacune une maîtrise en sciences de la nutrition. Ces petits bulletins de nutrition montrent comment cuisiner en nutriments, de façon délicieuse et abordable des recettes à base de plantes, tout en fournissant une information nutritionnelle éducative.
How many of you would agree that losing weight is hard to do? Sure, calories in have to be less than energy out, but sometimes there is more to that equation. It's easy to make mistakes that unknowingly hinder us from achieving our weight loss goals. In our latest video, we talking about 5 common pitfalls many folks make and what you can do about it.
Food Heaven Made Easy with Wendy & Jess is a web series with a mission to bring healthy cooking to your kitchen. The show is hosted by Nutritionista Wendy Lopez and Registered Dietitian Jessica Jones, who both hold Master's Degrees in Nutrition Science. These nutrition nerds demonstrate how to cook nutrient dense, delicious and affordable plant-based recipes, while providing scientifically sound nutrition information to trust.
Follow them on Twitter : @FoodHeavenShow