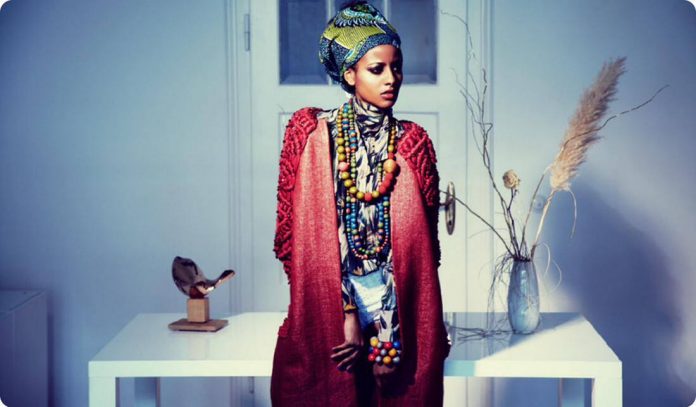 (english will follow)
Votre clientèle est de plus en plus nombreuse à prendre ses décisions sur internet. Afrokanlife.com vous permet de la rejoindre grâce à des solutions publicitaires innovantes. Ce sera plus facile pour eux de vous choisir !
Votre clientèle-cible on l'a ! Grâce à nos centaines de milliers de pages vues par mois vous pouvez rejoindre une cible de 18-34 ans entre Paris et Montréal principalement francophone. Avec une moyenne de 4.84 pages vues par visite, le lecteur de AfrokanLife sera exposé à votre message. Venez rejoindre une communauté branchée sur les réseaux sociaux intéressée par l'actualité culturelle, la mode et la beauté, les tendances, le sport , l'art de vivre et l'évènementiel.
Nous offrons différents types de stratégie de contenu :
PACK ÉVÉNEMENTIEL  (gratuit) :
> publication dans notre agenda sur site web AFROKANLIFE 
> affichage du flyer dans notre espace publicitaire sur site web AFROKANLIFE 
> diffusion sur les réseaux sociaux des infos relatives à l'événement (flyer, video) AFROKANLIFE (5000 fans FB / 1000 followers Twitter) 
> mention ou entrevue dans notre émission radio LEMONTREALiN (si Montréal)
> organisation d'un concours sur la page Facebook AFROKANLIFE
PACK ANNUAIRE (gratuit) :
> vos renseignements sur l'entreprise,
> votre logo,
et bien plus encore.
Regardez l'exemple de la boutique Afrika Boboto Canada
PACK ANNONCEURS :
> Rédaction d'articles (test produits, présentation de marques) – prix variable
> Gestion des médias sociaux et formation (Facebook, Linkedin, Twitter) 25 à 75 / h
> Bannière publicitaire (Bannière-carré ou bandeau) : 400  / mois
> Link Building et Guest posting : 150 / article français
PACK VIDEO :
> Production et diffusion de capsule de vidéo pour faire  la promotion de votre expertise 800  / capsule
Regardez notre production vidéo pour le Hip-Hop Café http://www.youtube.com/watch?v=LOkXzFKY5JE
ou pour le Salon Inhairitance http://www.youtube.com/watch?v=9tDSeOGWWMA
N'hésitez pas à nous contacter pour connaitre nos tarifs. Afrokanlife.com est une plateforme de choix pour votre visibilité !
[formcraft id='2′]
---
Your customers are increasingly numerous to take decisions on the internet. afrokanlife.com allows you to find them through innovative advertising solutions. It will be easier for them to choose you! 
We target your audience ! With hundreds of thousands of page views per month you can reach a target of 18 to 34 between Paris and Montreal mainly francophone. With an average of 4.84 pages per visit for the AfrokanLife readers, be assured that they will be exposed to your message. Join a community connected to social networks and interested in cultural events, fashion and beauty trends, sports, lifestyle and events.
We offer different types of content strategy:
EVENT PACKAGE (free)
> Publication in our agenda on website AFROKANLIFE
> Display flyer in our advertising space on our website AFROKANLIFE
> Post on social networks information about the event ( flyer, video) AFROKANLIFE (6000 FB fans / 1000 Twitter followers )
> Mention or interview in our radio show LEMONTREALiN (if Montreal )
> Organizing a competition on the Facebook page AFROKANLIFE
DIRECTORY PACKAGE (free)
> Your company information,
> Your logo,
and more.
Look at the example of the Afrika Boboto Canada store Afrika Boboto Canada
ADVERTISING PACKAGE
> Blogging ( test product , brand presentation) – multiple prices
> Social Media Management and Formation (Facebook, Linkedin, Twitter) 25 à 75 / h
> Advertising Banner : 400 / ad unit
> Guest posting and Link Building : 200 / english post
VIDEO PACKAGE
Production and distribution of short video to promote your expertise 800 / video
* Look at our production video sample of Hip- Hop Café
or Salon Inhairitance
Do not hesitate to contact us for our rates. Afrokanlife.com is a great platform for your profile!
[formcraft id='2′]