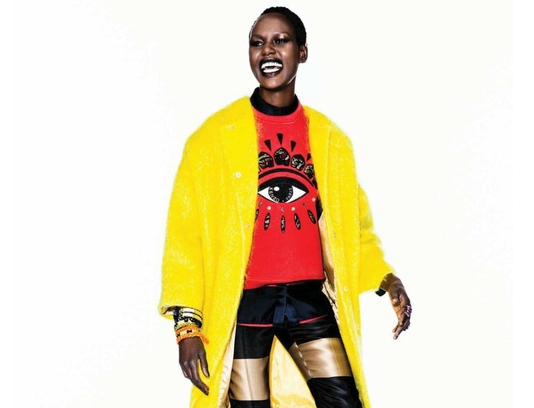 La mannequin d'origine soudanaise Ajak Deng prend la pose pour l'édition de septembre 2013 du Vogue hollandais!
Sous la lentille du photographe Marc De Groot, Ajak  nous donne un aperçu des tendances de la rentrée 2013, qui promettent d'être hautes en couleurs et motifs en tout genre! De son vrai nom, Angélique Deng est un mannequin originaire du Sud Soudan. Représentée par la très sérieuse agence IMG, elle fit son entrée dans le cercle restreint des "Tops" en 2010.
The Sudanese-born model Ajak Deng is featured in the September issue of Vogue Netherlands Magazine.
Under the lens of the photographer Marc De Groot, Ajak gives us a glimpse of the trends of "Back to School 2013" which seems to be high in color and patterns! Angelique "Ajak" Deng, 19, was one of the breakout stars of the SS10 Paris shows, booking Chloe, Givenchy, Jean Paul Gaultier, and Lanvin.