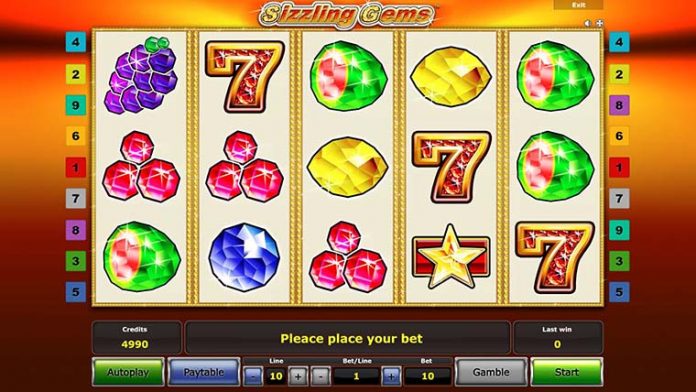 Slot machines – whether you play them online or in a brick and mortar casino (or you play a combination of the two) – are extremely popular. Ever since they were first introduced back in 1895, they have been something that people have been keen to play. The problem is, these slot machines and games can also be extremely addictive, and when that happens the person playing has a problem; they will spend a lot more money than they should for one thing, and they will spend a lot of time playing too when they should be doing something else. This can lead to issues at work or in relationships. 
So what is it that makes slots at Slotzo so addictive for some people? 
Convenience
Once upon a time, playing slots was something that was limited to casinos, bookmakers' shops, or perhaps pubs and bars. This meant that someone had to physically leave the house and go elsewhere to play – it meant they had to make that decision and in some cases this would be enough to prevent an addiction. 
Today, however, this is different. The advent of online slots means that they are now everywhere, or can be if you want them. You can download apps to your smartphone, go to hundreds of different websites to play online, and sneak in a quick game or two whenever you have a spare moment. Addiction can quickly follow because it is such an easy thing to do and there are very few restrictions other than age. 
More Paylines
As slot machines have advanced, many more paylines have been added to them to make them more interesting – a manufacturer wants their game to stand out from the crowd (and it is a very big crowd) and adding additional paylines is certainly one way to do that. 
This isn't an issue in itself, but if you have an addictive personality and you see that a slot game has double – or more – the paylines available than another game, giving you many more ways and chances to win, there is a chance that you will become more easily addicted. 
Random Number Generator
Slot machines work in a random number generator system, or RNG. This means that you can win at any time because, as the name suggests, the winning lines will appear randomly. The good news is that this means the slot owners, casinos, bookmakers, or anyone else cannot rig the game, making it fairer and more enjoyable to play than some other types of casino games. It also means that no skills are required, so anyone can play. 
However, the RNG system can also make the games extremely addictive. Since the winning line could appear at any time, and the prizes can be extremely large, the temptation is to just keep playing because what if the next game is the winning one?
Relaxation
It's clear that in this day and age we are all very busy and many of us are stressed out through work, relationships, and the general fast pace of life. It's important to take some time out to relax and unwind, and this can be done in many different ways. 
One of those ways is through playing slot games, particularly the online ones. It's so easy to sit down in the evening and start a game on your phone. It's so simple to use your lunch time to wind down before the next set of work begins and use your laptop for gaming. 
That's not a problem in itself, but when you are feeling stressed and you immediately turn to slots to relax you, it has become an addiction.