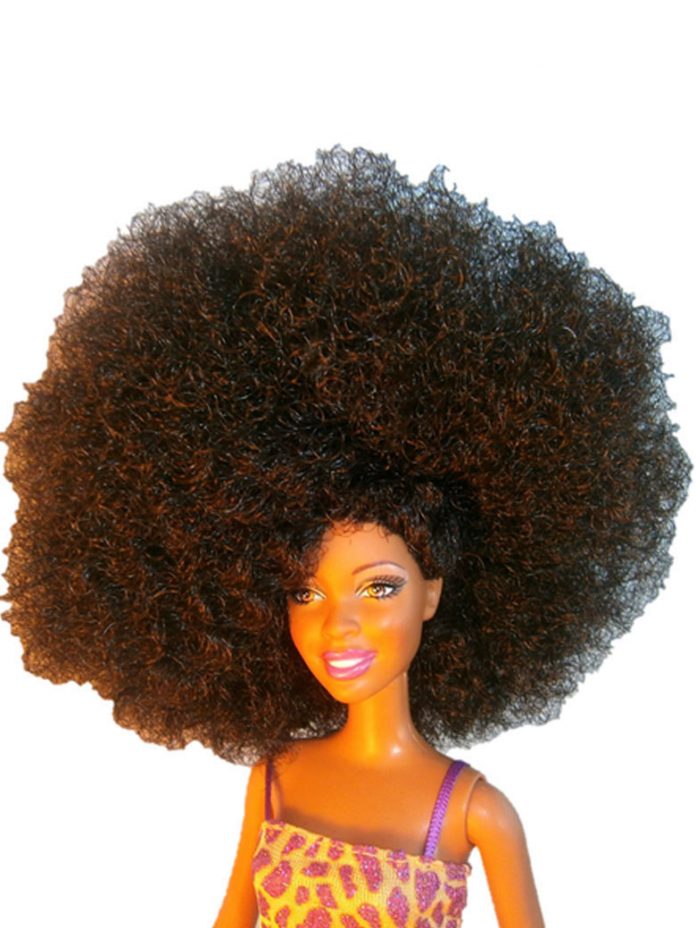 Barbie Afro est née de l'initiative de Karen Byrd, une mère au foyer californienne afro-américaine, qui lassée de voir des poupées classico-classiques blondes aux yeux bleus, a décidé de lancer sa propre marque de poupée !
Le principe ? Des cheveux naturels.  Et tous les styles sont au rendez-vous! Afro, dreadlocks, ondulations… Selon Karen, cela vient du fait qu'elle n'arrivait pas à s'identifier aux poupées que l'on trouve généralement dans le commerce.
J'avais des poupées qui étaient très belles, mais qui ne me ressemblaient pas. Lorsque je me regardais dans le miroir, j'étais perturbée – je me demandais si vraiment j'étais jolie.
Plus réalistes, ces poupées ne laissent pas les clientes indifférentes :
Les clients sont excités de pouvoir offrir à leurs enfants des poupées qui leur ressemblent. Aussi, les communautés sont contentes d'être représentées. Cela les aide à se sentir mieux dans leur peau.
En ce moment sur son site, les trois modèles qui cartonnent le plus sont :
– La "Big Afro Doll"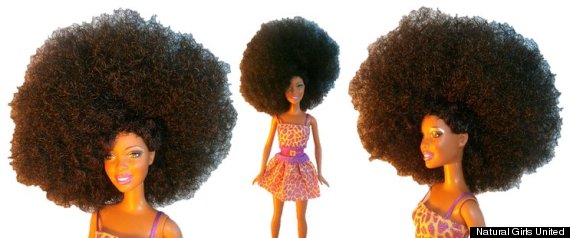 – La "Brown Sister Locs Doll".
– La "Dark Blonde Curly Locs Doll" (qui, sans porter aucun jugement – ok, un peu quand même – ressemble à Mia Frye époque Wes – Alane).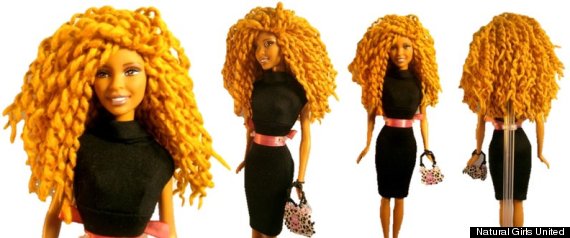 Selon Debbie Behan Garrett, auteure du livre Black Dolls: A Comprehensive Guide to Celebrating, Collecting, and Experiencing the Passion, cela est important pour la construction d'une petite fille de pouvoir avoir une poupée à laquelle elle peut s'identifier :
 Je trouve ça super que les petites filles noires puissent avoir des poupées qui leur ressemblent. Les filles qui jouent avec des poupées s'y identifient beaucoup, et ces poupées envoient un message positif : ce n'est pas parce que notre peau n'est pas de la même couleur que l'on est différent des autres
Et vous, que pensez-vous de ces poupées Afro ?  À moins que le modèle Rihannon ci-dessous vous conviennent mieux ?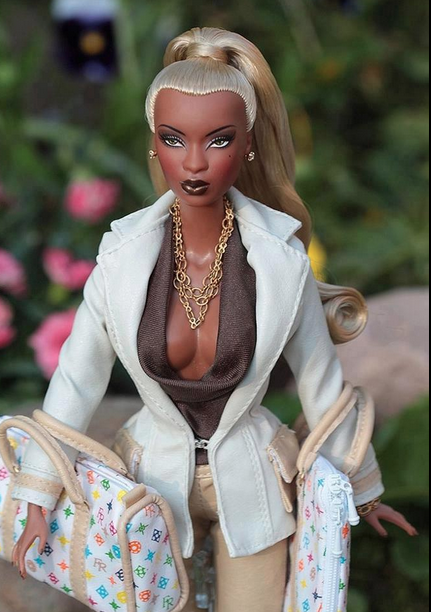 Plus d'information ici : http://www.naturalgirlsunited.com/natural-hair-dolls.html