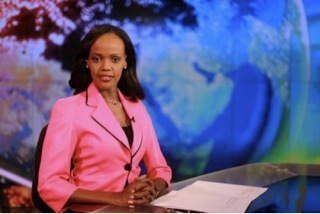 Black journalists on Chinese Channels (part 3/4)
Beatrice Marshall is one of Africa's most highly respected News Anchors. She anchors "Africa Live" on CCTV News, a daily news program that gives global viewers a deeper perspective of the news and views of Africa. Beatrice is also the host of "Talk Africa", a weekly talk show that provides viewers with an inside look at political and economic affairs and trends in Africa.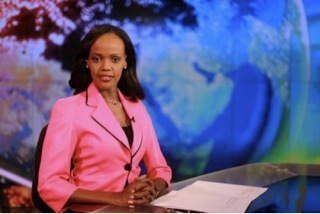 Beatrice has extensive knowledge of Africa having covered major events across the continent, particularly the conflicts and politics of the Horn of Africa and Great lakes region for the past 10 years.
In 2009, Beatrice moderated a forum for visiting US Secretary of State Hillary Clinton in Nairobi. In 2010 she moderated a Kofi Annan led national debate on Kenya's dialogue and reconciliation process hosted by the African Union Panel of Eminent African Personalities. She has also moderated a town hall debate on the economy for Kenya's Prime Minister Raila Odinga. In 2011 she moderated a town hall forum for Visiting German Chancellor Angela Merkel.
Beatrice has interviewed nine sitting African Heads of State and Government and a number of African dignitaries including Former UN Secretary General, Kofi Annan, the Late Nobel Peace Laureate Wangari Maathai and the Chairman of the African Union Commission Dr Jean Ping.
Prior to joining CCTV, Beatrice was the Deputy Managing Editor of KTN, Kenya's leading television Network. She led KTN's historic election coverage in 2007, coverage of the international mediation efforts following the election and the 2010 referendum on a new constitution. She also served as the Anchor of "Diplomatic Perspectives", "Agenda 5" (on Kenya's constitutional reform) and KTN's Nightly news, KTN Prime for eight years.
Beatrice has been a guest speaker at a variety of forums on issues ranging from Africa's post-colonial development, diplomacy and the media, media's role in conflict resolution and women in leadership. Beatrice holds a Masters Degree in Mass Communication from the University of Leicester (UK) and has been a journalismlecturer at the United States International University (USIU) in Nairobi.
Editor:Zheng Limin |Source: CNTV.CN