Rencontrée à Bahouan (Cameroun), la belle Cindy Nadège pose sous la lentille  d'Afrokanlife pour un Cameroon Street style!
Met in Bahouan (Cameroon), the beautiful Cindy Nadège posed under the lens of Afrokanlife!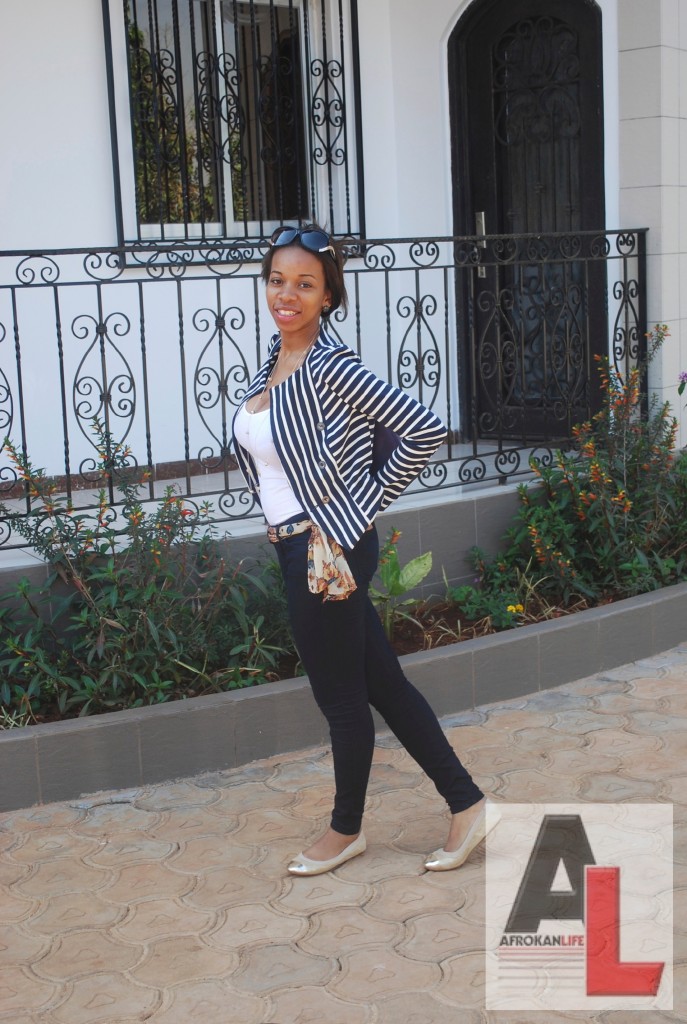 Occupation : Auditrice externe
Boutique/ marque préféré : Hum…tout dépend de ce que je cherche! En terme de vêtements, je n'ai pas de chouchou, je vais un peu partout! J'aime bien me laisser tenter par H&M, Forever 21, Jacob, Holt Renfrew ou encore Ogilvy!
Afro-inspiration ? J'aime de nombreux artistes afros, mais je ne qualifierais pas cela d'afro-inspiration! En fait, je m'inspire de pas mal tout le monde, tout ce que je vois autour de moi est susceptible de m'inspirer 😉