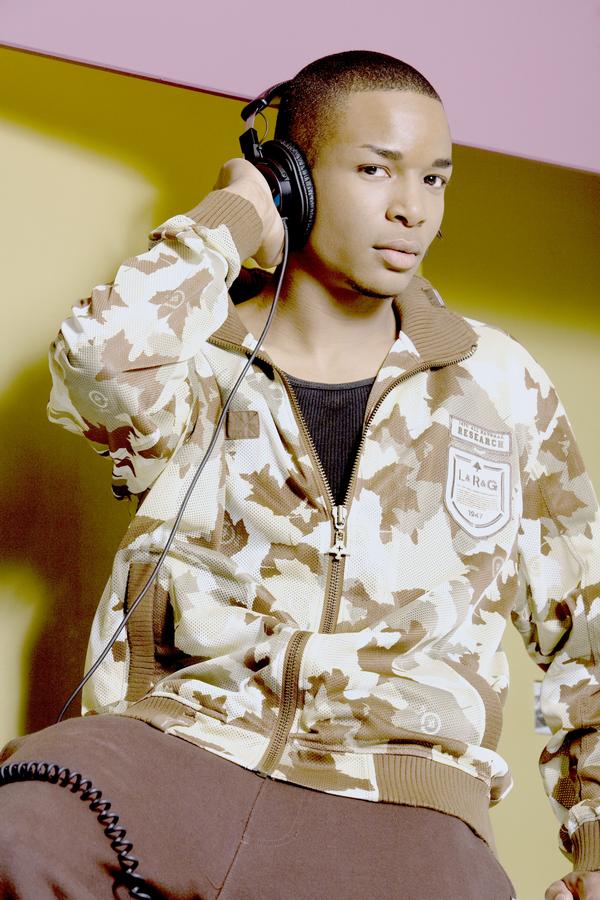 Djib Standford is a very talented artist and we had a great time knowing more about him.
Hi Djib, could you introduce yourself in few words ?
Hi, i'm Djib Stanford. I'm a singer, songwriter, composer. I'm a vocalist, rapper and producer. My style can be called Nu-Soul. I chose "Djib" because it's an african name, and my father is african born in Dakar in Senegal. "Stanford" (american name) because my grandfather is American. He's a New-Yorker but he was born in Cabo Verde islands. "Djib" means strenght of God.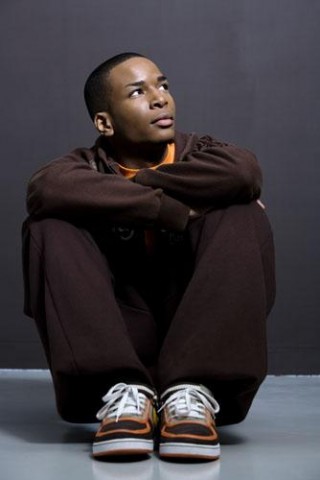 Who are your favorite R&B/Soul Singers of All Time ?
For Soul music i would say Steevie Wonder, Prince, Lauryn Hill, Michael Jackson, Aretha Franklyn and Chaka Khan. For R&B music, Usher, Beyoncé Knowles, Brandy, and Whitney Houston.
How do you describe your Nu-Soul style ? Looking back, who were some of the artists that influenced you in your career, regardless of genre ?
Nu-Soul style is a mix of Soul, Hip-Hop, Jazz and Funk music. Regarding the lyrics, the themes are closed from those of Soul music. I mean real life, soical issues etc. In my music, i'm inspired by music of artists like Prince, Musiq Soulchild, D'Angelo, Jill Scott, Lauryn Hill, India Arie, Raphael Saadiq or Cody Chesnutt.
Other artist influenced me in a less specific way, and in different kind of musics such as Michael Jackson, Lenny Kravitz, Donny Hataway, Teddy Riley, The Fugees, Nas, Destiny's child, SWV, 2pac, Jimmy Jam and Terri Lewis, Daft Punk, Rodney Jerkins, Brandy, Kassav', Felah Kuti, Boyz II Men, Sade, Ray Charles, Ginuwine, Aaliyah, Blur, Dru-Hill, Mary Mary, Eric Satie.
I like different kind of artists.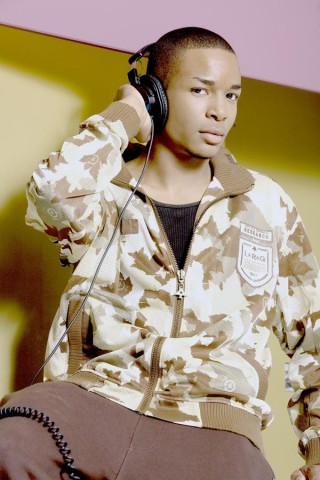 What are your feelings on the R&B genre and the direction it's heading ?
I like R&B music very much, but i think that these last years this style loose so much in quality. I guess that it happens with the breakthrough of DJs and Electronic music in the charts. I have nothing against new comers in that genre, but to my eyes they do not have the same level than precedent generations of R&B singers. They don't have the same control of their art.
I like electronic music too but R&B singers who tried to incorporate it in their own music, loosed the essence of R&B music. Then it really sound like Pop music. R&B needs to go back to her roots.
I understand that as a young people you expect something new but roots are very important.
I mean we need strong vocals, harmonies, instruments, new style, as these times when TLC and Destiny's Child came out with a new and refreshing sound or when New-Jack swing came out. That was new sounds but with fundamental elements of R&B music.
I remember Black Street, or Mary J Blige wen she came out with Hip-Hop Soul music. That was so innovative.
 Back to your latest project How did LifeandMusic album come to be?
I was performing my own songs on stage, and some of the staff members introduce me to a young producer called Mister Bibal. We talk, and we wanted to work together on some music. He suggested me to run an album. We start to work and then he produced four tracks on my first album Life and Music.
I got a chance to meet and work we three other great producers for this album : Offmike, Woodini and Fayze. I choosed to produce the album to get the entire control of it especialy on the creative process. This was the most exciting and fulfilling experience i ever done creatively speaking.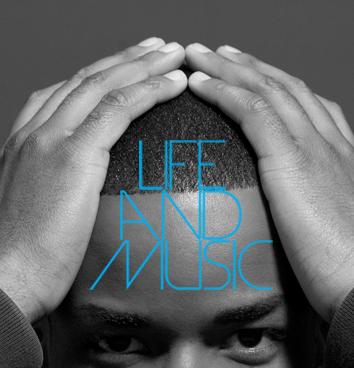 Do you ever think to sing in French ?
I do, but on the contrary of french, english fit Soul and Nu-Soul music perfectly. English can be really poetic and to write songs in french is very demanding and require a lot of style.
Only one feat in this album with Ollie. Why him and how went the collaboration?
I wanted my first album to introduce myself and my music. I need to express myself, and music is the way i do it. I had a lot to say and to sing. I talk about personal things in every song on this album. That's why there's just one featuring.
It's kind of risky to put out an album with just one guest and with no big names. But i guess it's good to take the time to discover the universe of an artist in a whole album, which allow space to showcase your music.
I choosed Ollie (an MC coming from Holland) 'cause the first time i heard him i thought that he just slay.
His rap is so on point and he was perfect for the track (Thankful). I could feel the passion he has for Hip-Hop when i listened to his songs, and the track talks about passionated people, love for music, love for performing : because talent is to be showacased and music is to be shared.
So, that's why i asked him to share the track with me and he said yes.
Are there any artists you'll want to collaborate with?
Let's say… the Nubians. I like their Afro influences. They're great and i like their messages. They have a great music style.
You said it is a conceptual album about different situations people can live along life but what do you want to communicate through music?
I want to share stories, experiences, my relections, emotions, the love that i have for music. I'm trying to write lyrics that makes sense. I talk about real life, and try to describe situations that people can live such as me. I denounce things but in a constructive way.
Talk a little bit about your songwriting process..
I write the music first, then the music inspire me the lyrics. But sometimes i have a theme which is inspire me a song.
For example, one day i was in New-york, walking in harlem, and there was that old man sitting in the front of a grossery, and he was singing some blues, something that goes like "oh o o …" I thought he has a great voice and i remember that lil' melody, and then you can hear it on one of the track of the album called "Street Walk ". This little thing inspire me the entire song. I mean anything can inspire me.
I use to record the background vocals first, 'cause to my eyes they're an another instrument on the songs. I use my voice definately like an instrument in my way to work.
I like to sing acapella too. Maybe i will record an acapella with background vocals for the next album.
What song you enjoyed recording the most?
"Make a choice" produced by Fayze. Because i would never imagine recording something like that. The music is very electronic which is not my roots, but i love it. The challenge was to make it Soul, make it Hip-Hop and get the groove on that. That was very creative, and i think that this is one of the most creative and unexpected song on the LP.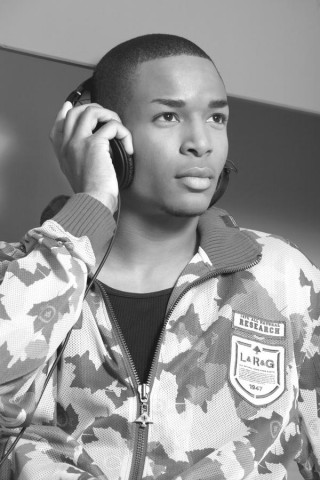 What's next ? Talk about some of the new music you've been working on.
I 'm working on new material. I already wrote lot of songs for a second album. It will be a much more personal album, cause i'm supposed to write it and composed it entirely. The sound will be more live and different. I'm actually doing gigs for the moment with great musicians. I'm thinking about featurings too for this next LP.
Also you've been performing recently in Paris. What is like being on stage?
Yes, stage is my favourite place as an artist. It's definately something very difficult, especially for a new-comer, because people don' t know the songs etc. But as you work hard, it becomes easier. I'm doing great gig with this album, and i start to know how is my audience, i see them, i see their reactions and they're very cool.
Anything you want to add ?
Thank you for this interview. Congratulations for your great website. God bless all your readers. You can get my debut album "Life and Music" on iTunes.
Last question, If I Say "Afro Inspiration" What comes to your mind ?
I don't know… i would say : Fela Kuti, Manu Dibango, Xuly-Bet, Les Nubians, Erykah Badu, sun, strenght, art, dance, music, smile, faith.
Thank you!
More information :
https://itunes.apple.com/fr/album/life-and-music/id414319000
http://www.deezer.com/fr/album/750167