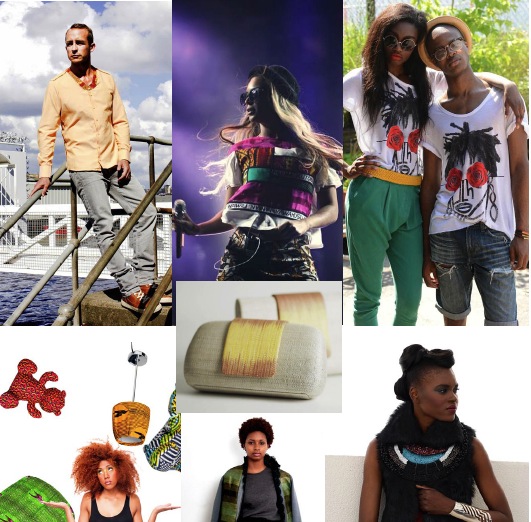 At the occasion of the first SUPAFRIK PARIS event, which will stand from the 26th to 28th of July, we met Chinedu Ukabam, the founder of the concept !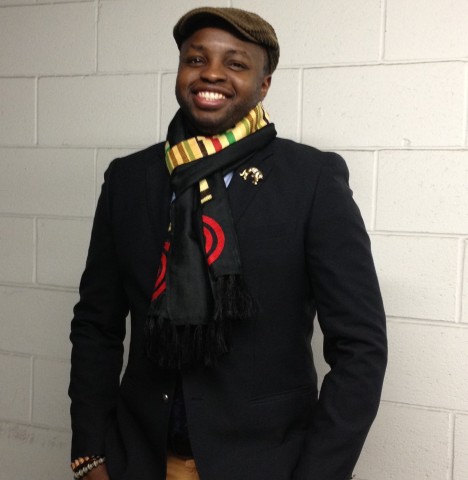 Hi, can you introduce yourself to our readers ?
My name is Chinedu Ukabam and I'm from Toronto, Canada. The first time I went to school, it had nothing to do with fashion or business. I studied Computer Science, Philosophy and Writing at University of Toronto. The second time around, my Chinedesign label was already established and I attended HEC Paris to study Luxury Marketing.
What is  SUPAFRIK and why did you create it?
After I left Paris two years ago, I wanted to try something different. I am a businessman and an artist. I am passionate about Africa (my heritage is Nigerian) and I had also become interested in what is know as "social entrepreneurialism" which is basically using business to achieve social goals such as alleviating poverty. I wanted to create a new business that would allow me to engage all of my interests simultaneously. At that time pop-up shops were starting to become more and more popular but there was none like SUPAFRIK focusing on African-inspired creations. I was very nervous when I did the first one in Toronto because I did not have any clue how people would react to it. First we had to explain what a pop-up shop was and then we had to show Africa in a way that many people are not used to thinking about. It ended up becoming a huge success and here I am in Paris spreading the gospel. I'll be bringing some brands from Canada such as my label Chinedesign, BLKKANGAROO, Les Enfants Sauvage and Eloli. I am also looking forward to working with the local brands such as Kévé, Nefer and Ohiri Kréations and artists like Myriam Maxo. SUPAFRIK was the first pop-up of its kind and there have now been a few similar ones since then.
Can you explain us the concept of SUPAFRIK Paris?
The idea is simple. We take over La Cremerie for three days and use it as a shop and gallery featuring the best cutting edge African-inspired art. Art is a broad umbrella so it will include work by fashion and furniture designers, visual artists, "food stylists" and musicians. What we do is to create a dynamic experience by transforming the space every single day so that you can come to the shop every day and have a completely different experience. For example the opening night, there will be an intimate in-store performance by rising star Laetitia Dana and then on the closing day we will have a brunch party where the guests will watch Dieuville Malongo prepare a gastronomic dish and then a few minutes later, get a chance to eat it. I am very excited to work with Dieuville. The first time I did this "Palattes of Africa" event was in Toronto and the dishes were prepared by different chefs but for this one Mr. Malonga is preparing everything himself from scratch and it is entirely original. I got hungry just reading the menu! The African continent is blessed with so many flavors and Africans and people of African origin live in many countries outside Africa so Afro-fusion is a very natural extension of our experience. To step into the future, sometimes you need to step away from tradition.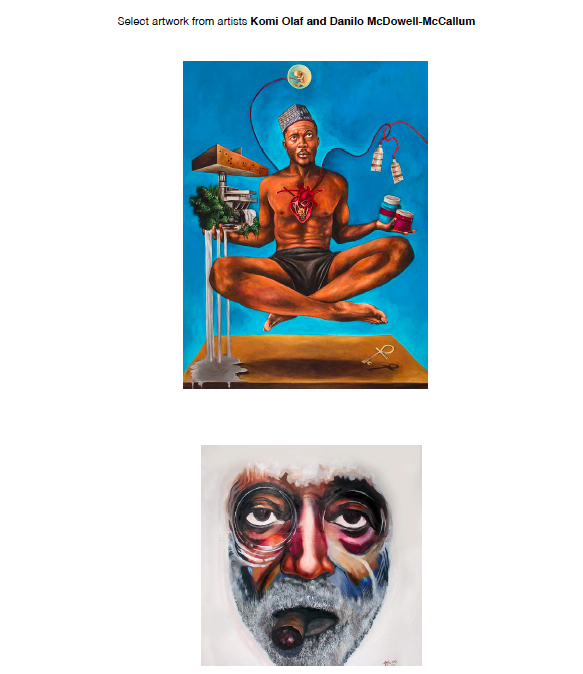 How do you do the selection of the designers?
It happens in an organic manner. Some of the designers I know personally or somebody else on the SUPAFRIK team would recommend them. For instance, I was having coffee with my friend and her fiancee and we ended up talking about brands manufacturing in Ethiopia. One of them happened to be Enzi which was founded some friends of his . I was already familiar Enzi and impressed with their quality. He made the introductions and that was a done deal. There are also other designers I discovered on the internet and initiated a conversation with. Lastly, now that we are moving into our fifth and sixth editions, we are starting to get alot of requests for inclusion directly from the designers and artists. We are always interested in looking at cutting edge, contemporary African-inspired designs and art. The type of stuff you can find in the typical tourist market we usually find boring but if somebody took that same boring souvenir, cut it in half and transformed it into a lampshade, that would excite me! The website has an email and the blog has a submission form so anybody reading this, please feel free to send us suggestions for the next SUPAFRIK.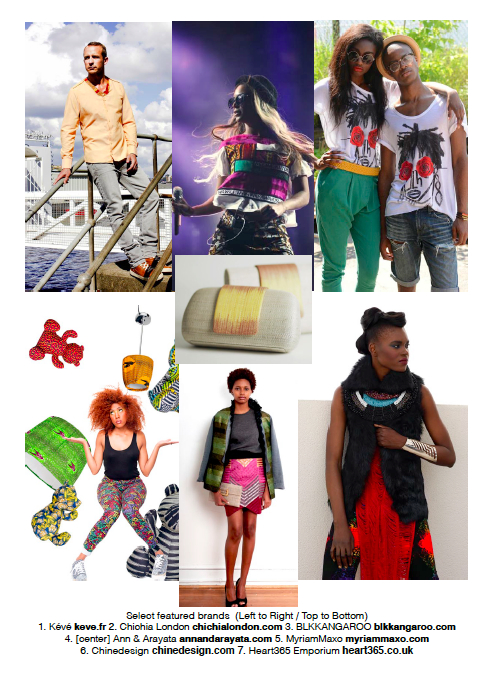 After Toronto & Washington, why are you landing in London and Paris now?
The plan in the beginning was to do the pop-up in London and Paris because that's where I was living at the time. This is why most of the brands I featured in the past were from Paris like Africa Is The Future or SAWA Shoes. Eventually I decided to do it at home first because I can get people on-board with the easier since I was already known there through my work in music, fashion and graphic design. I also had left Toronto for two years and was starting to get homesick. For Paris, I was in communication with Chayet Chenin who has an awesome blog Nothingbutthewax. She was a fan of SUPAFRIK and has now transitioned into co-ordinating the logistics for the Paris Pop-Up. In fact she is probably the one translating this interview right now so if anything wrong you can blame her for it…hahaha!
Have you planned to do it in Africa?
People keep on asking us this so I know the demand is definitely there. SUPAFRIK is growing too big and to do it the way we really want to do it in Africa, we would need a sponsoring partner. We are in talks with some now and my hope is that in 2014 or early 2015, we will be able to finally take SUPAFRIK back to the source of its inspiration.
If I tell you Afro Inspiration, what do you say? what come in your mind?
I think about about color. I think about patterns. I think about storytelling. I think about diverse beauty. Africa is the most diverse place in the world. The inspiration is truly endless!