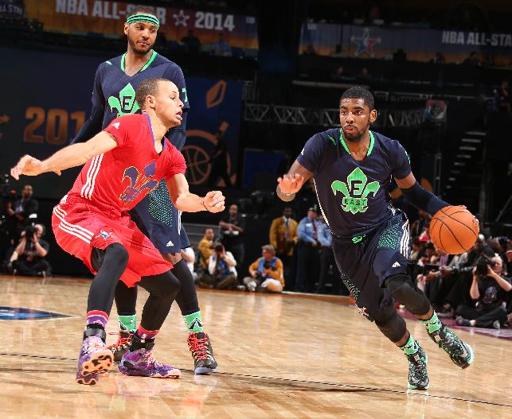 East gets by Durant, Griffin to win All-Star game.
Carmelo Anthony made an All-Star record eight 3-pointers and scored 30 points, and the Eastern Conference overcame Kevin Durant, Blake Griffin and the Western Conference for a 163-155 victory Sunday night.
Durant and Griffin each finished with 38 points, four shy of the NBA All-Star game record. But the East scored the final 10 points to pull out a game they trailed by 18.
Kyrie Irving had 31 points and 14 assists and was voted the game's MVP for the East, which snapped a three-game losing streak. LeBron James had 22 points, seven rebounds and seven assists.
Griffin shot 19 of 23, while Durant finished with 10 rebounds and six assists.