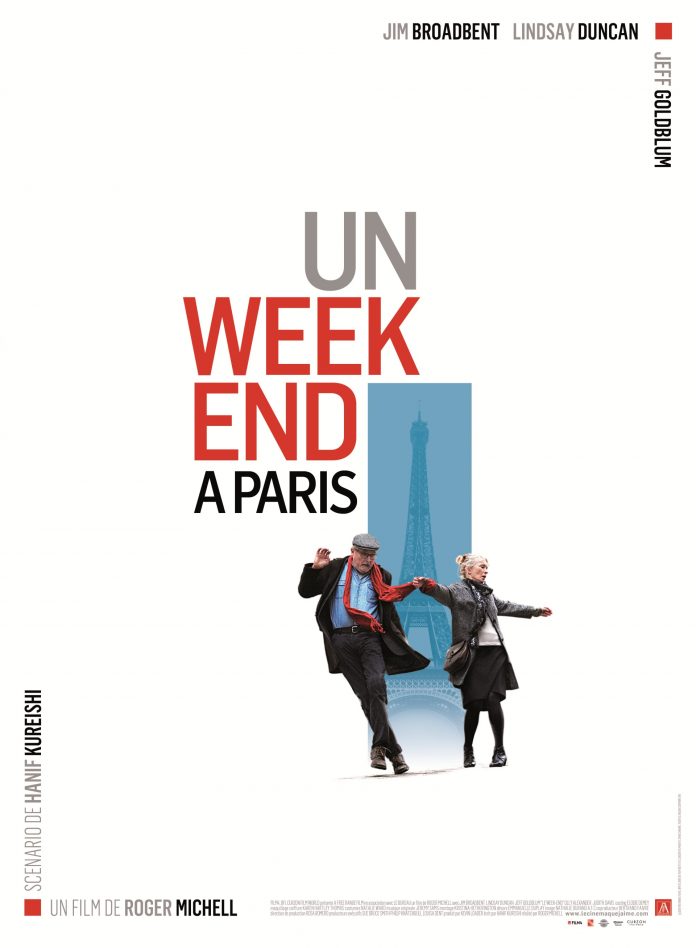 Découvrez Un Week-end à Paris, un film de Roger Michell (le réalisateur de Coup de Foudre à Notting Hill entre autres…) avec Jim Broadbent, Lindsay Duncan et Jeff Goldblum, qui sortira au cinéma le 5 mars 2014.

Allo Ciné vous révèle quelques secrets du tournage :
Les ressemblances
Pour le scénariste Hanif Kureishi, Un week-end à Paris ressemble davantage à une déambulation de Woody Allen (Minuit à Paris par exemple), avec des blagues en plus, qu'à la trilogie "Before" réalisée par Richard Linklater et à laquelle la romance a souvent été comparée.
Les inséparables
C'est la troisième collaboration entre le réalisateur Roger Michell et l'écrivain Hanif Kureishi, après The Mother (2004) et Vénus (2006). Le duo s'était rencontré lors de l'adaptation sur petit écran de "Budha of Suburbia", le premier roman de Kureishi. Les deux comparses ont eu envie de refaire un bout de chemin ensemble, lors de la fin du tournage de "Vénus". Et pour mieux raconter l'histoire d'un couple en virée à Paris, rien de tel qu'une escapade dans les rues de la capitale : "Nous sommes allés à Montmartre, avons séjourné dans un drôle de petit hôtel (…), erré au Louvre mais aussi querellé. Hanif Kureishi m'a ennuyé, a égaré son passeport, des choses habituelles quoi", ironise Roger Michell.
Variations sur le couple
Roger Michell et Hanif Kureishi ont eu envie de mettre en lumière le quotidien d'un couple de quinquagénaires marié depuis 30 ans. Selon eux, le cinéma se focalise trop sur de jeunes couples et des amours naissants : "La plupart des gens dans les films, quand ils ont des rapports sexuels ensemble, c'est pour la première fois. Alors j'ai pensé : ça fait quoi d' avoir des relations sexuelles avec quelqu'un après 30 ans ?", confie le scénariste. Le temps qui passe, la routine, les moyens déployés pour contrer l'ennui, les remises en question… tant de sujets chers au duo : "On ne voulait pas que ce soit juste un couple qui se chamaille à Paris, on voulait surtout scruter la grammaire du mariage", explique le réalisateur.